Wholesale & Distribution Industry
Streamline Operations | Control Costs | Provide Excellent Customer Service
The challenges you face
Every day, you have to balance supply with demand. At the same time, you have to search for new markets and new suppliers while facing competition and pressure on margins.
Streamlining operations, controlling costs and providing excellent customer service through efficient order fulfilment and after-sales service are key to your business.
At Mercurius we know that to be successful you need short lead times on sales cycles. You need to get stock into your warehouse and out to your customers quickly, efficiently and at the right price.
You need accurate information from all aspects of your business on which to base your decisions.
Your watchwords are:
inventory and stock management
pricing and margin reporting
sales analysis
import costing (landed costs)
multi-currency
supply chain management
barcoding
returns management
In addition, you may need batch and serial number traceability, kitting functionality, alternative units of measure and so the list can go on.
Mercurius' industry-specific experience
We have implemented numerous accounting and business management solutions combined with robust infrastructure solutions within the wholesale and distribution industry.
Distributors in technology, fashion, pharmaceuticals, and chemicals have benefited from our expertise.
Barcode Scanner Technology
Are you tired of manually entering goods-in into your ERP? We would be too.
That's why we've developed a customisation for Business Central's tablet app that allows you to use the tablet's camera to scan barcodes directly into Business Central, harnessing the power of Business Centrals OCR (Optical Character Recognition) technology. This not only saves you time and effort but also reduces errors through rekeying. The customisation is compatible with any tablet running Android or iOS, often making it a cheaper solution than an additional handheld scanner.
Functionality you need
We have worked with many distributors over many years and have developed a specific platform for companies who operate as distributors and wholesalers.
Our solutions are based on market-leading Microsoft or SAP platforms and provide the functionality you need to run a successful business in today's competitive environment.
Customer Story - Memo Fashions
Read how Memo Fashions worked with Mercurius IT to deliver significant productivity improvements in the Fashion & Apparel industry.

Customer Story - Freight Lifecycle Management
Read how Mercurius IT transformed productivity for one market leader.
Microsoft Business Central
Read more information about Microsoft Dynamics Business Central Application.
Discover our experience with wholesale and distribution
Enhance Your Solution
Pick and choose what you need to get the functionality you require.


Supply Chain Optimisation
Recently Published Articles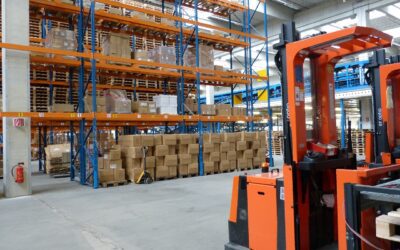 The logistics industry is undergoing a significant transformation, and one technology that is set to revolutionise it is Business Intelligence (BI). Logistics service providers recognise the immense potential of BI in managing the complexities of the supply chain...
read more
What success looks like to our customers
Since moving to Mercurius in 2016 I have used their online web portal to log any support cases. The system is simple to use. It allows me to easily prioritise my cases. Additional information can be quickly attached to help support the case. The portal is linked directly to my email address so I'm informed of any updates immediately. There is the added benefit of looking at closed cases, in case you need to see the solution to a problem that has been fixed previously. The portal has very quickly become an essential tool for our business.
Working with Mercurius really helped us think about how we could improve our business.
Their solution has addressed many of the problems we faced and has made a real difference to our business productivity; ultimately helping our bottom line.