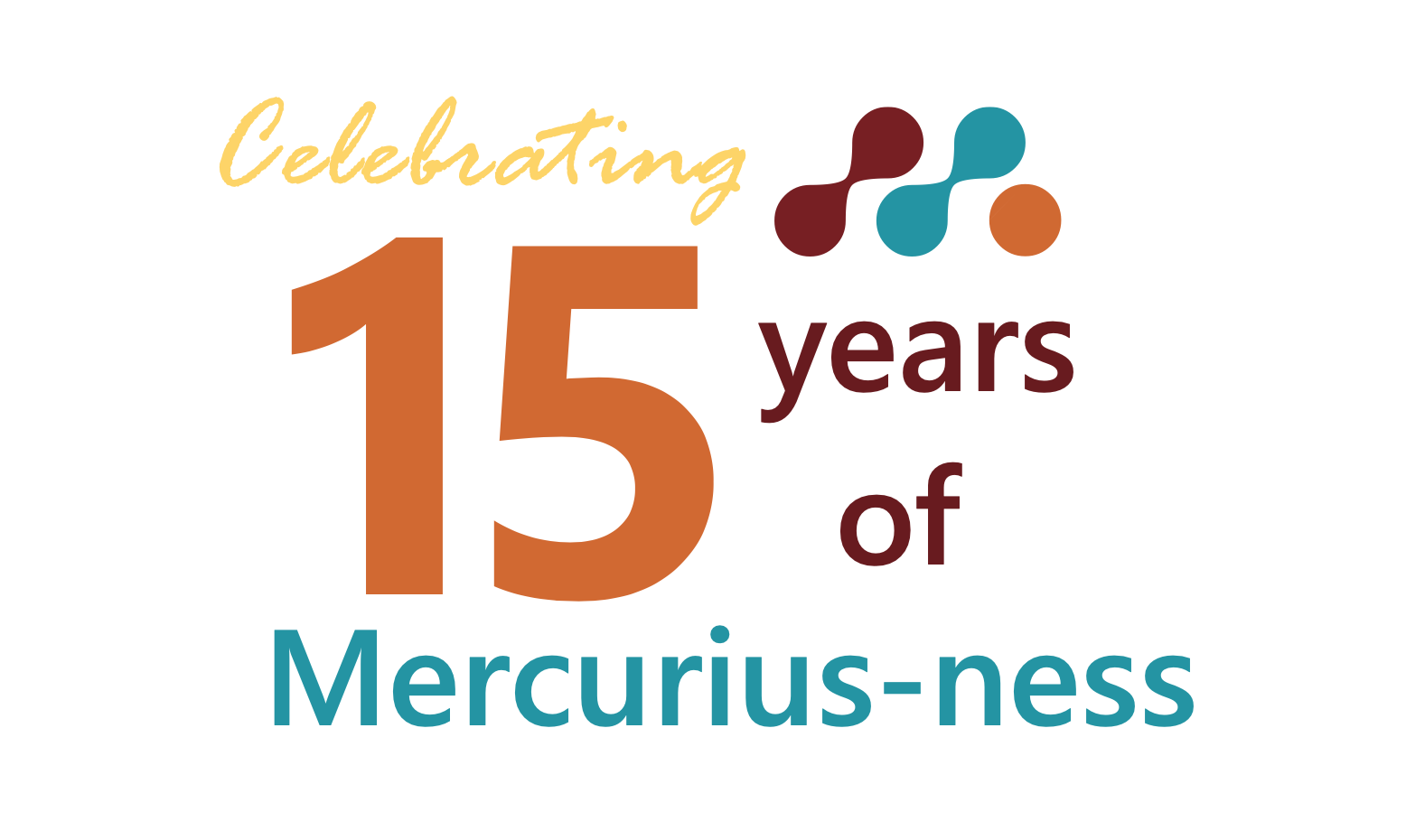 Saturday 1st February 2020 marks the 15th anniversary of Mercurius IT.
We've had a fantastic journey so far and we're looking forward to continuing to grow the company over the next years. Since 2005 we've now successfully delivered ERP, CRM, Application Development and IT Infrastructure projects for over 250 customers.
We've had tremendous success deploying Microsoft services and solutions to businesses across a vast array of industries over the past 8+ years—helping us gain expert knowledge into the products and develop sophisticated IP and custom solutions to suit our customers' unique needs.
We are thankful for all the businesses and partners we work with currently and over the years. We wouldn't be here without your support.
Mercurius IT - The Right Partner
We have one focus, to ensure that whatever we do for our Customers, it results in tangible improvements to their business. Whether business growth, productivity improvement, organisational change or cost reduction, our experience and expertise means that once our Customers have worked with us, they stay.
We offer IT Solutions to Enterprises with a focus on Microsoft Dynamics NAV & SharePoint, SAP, Application Development and Siemens PLM Rule-stream. We are Microsoft, SAP & Siemens PLM Business Partners.
Market leading, feature rich, business management applications by Microsoft and SAP; especially tailored by us delivering end to end solutions to our customers. Contact us for impartial advice and experience our deep understanding from concept to implementation. We deliver on time and on budget securing your business benefits; whether your requirement is small to solve a specific issue or transform the way you manage your business.
business central
A leading, growth enabling Enterprise Resource Planning (ERP) solution for SMBs.
Dynamics 365 Sales
Multiply team productivity by deploying world-class office collaboration platform from Microsoft.
SAP
Business One
From lead to cash, excel in building and nurturing your customers from sales to operations.
SAP
All-in-One
Simplify your core processes with next-generation ERP software for small and medium enterprises.
Mercurius offers a full spectrum of services covering a wide array of needs for every business. From Enterprise Consulting to more simple hardware and software related issues, we are always ready to surprise you with a yes! Our unique flagship MaxCare Support Services Suite is highly valued by experienced technology managers as a critical component of their support solution, both in successful delivery and also as a means to exploit their capital investment.
Business
Consulting
Value based consulting, where driving your business growth is our primary focus.
Application
Development
Delivering software with quality and confidence using leading-edge technologies.
MaxCare
Support
From trouble to resolve: Support services you can trust for sustained productivity.
Mercurius
Insight
Know well, act better. Best in class business intelligence solution for every industry.