Microsoft Dynamics 365 CRM
Transform your customer journey from sales to service with an end-to-end, integrated CRM.
Introduction
Customer Relationship Management (CRM) Solutions were developed to help manage, maintain and analyse customer data & interactions from a singular location
About Microsoft Dynamics 365 CRM
Microsoft Dynamics 365 is a flexible platform that helps your business streamline critical processes and connects your data to build relationships, increase productivity and improve customer satisfaction. Choose a singular application and use it as a powerful business solution or integrate multiple CRM tools that work seamlessly together to increase functionality across additional departments.
Make an Informed Decision with a Indicative Proposal
Unlock the power of Dynamics CRM; Simplify operations and Accelerate growth. Request a tailored quote for Microsoft Dynamics 365 CRM now!
What applications make up Dynamics 365 CRM?

Sales
Empower sellers with insights to personalise relationships, predict customer needs, and increase sales.

Marketing
Unify sales and marketing activities to transform your customer engagement experiences at every interaction.

Human Resources
Attract, onboard and set employees up for success with an intelligent cloud-based HR service.

Customer Service
Earn customers for life with personalised experiences and a world-class service standard across every channel.

Field Service
Master the service call with smarter capabilities for your field engineers; from optimised scheduling to predictive maintenance.

Project Operations
Bring people, processes, and automation technology together in your projects.
Interested in discussing Dynamics 365 CRM in more detail?
See How Mercurius IT Team Can Help Transform Your Business With Microsoft Business Applications.
How do the applications work together?
As Dynamics 365 is a cloud-based platform, all your data is securely stored in a centralised database, this means that whatever CRM application you use, the data is up-to-date and accurate – saving you from any of risk of duplicating records. Dynamics 365 CRM can be at your side through the entire customer journey, with complete visibility throughout it. 
It doesn't stop at just CRM products however, for an even further integrated business solution, you can add other Dynamics 365 products for key business processes like financials, HR, eCommerce and more – including intuitive AI applications to guide your business to success.
How is Dynamics 365 CRM licensed?
Microsoft have made Dynamics 365 as flexible as possible in terms of licensing, you can simply pick and choose the applications you want to use within your business, then select the number of users (full users or team members), giving you complete freedom and ensuring you're not purchasing something with no relevance to your business.
The applications follow a 'Base / Attach' model, in which you choose your 'base' product, which you pay full price for, then any additional applications use 'attach' licenses, which are offered at a significantly discounted rate.
Benefits of using Dynamics CRM products together
Move from disparate legacy systems or manual spreadsheets, to a singular, unified solution.
Eliminate the need for IT server hosting with secure, scalable Azure cloud hosting
Flexible licensing options that can scale with ease as your business grows
Integration to Office 365 & Power Platform to further improve productivity
Transformed sales and service processes
Centralised, 360-degree view of your customers
Free Trial
See how Microsoft Dynamics 365 can help you transform your business before you buy.
Contact us about D365 CRM
See what our customers say
Mercurius IT provided very competitive onshore and offshore rates for our Dynamics NAV implementation. In addition, they demonstrated flexibility and resourcefulness in order to meet our short implementation deadline successfully. Their functional consultants possess a high level of expertise in the product and were willing to go the extra mile to handhold our Finance team during the implementation.
The upgrade of NAV went perfectly thanks to the support of the Mercurius IT team present on our site. The numerous tests and various problems were resolved quickly in accordance with the announced schedule.
Not only did Mercurius beat our existing partner's quote by a significant margin, they did it at a fixed price - removing our commercial risk.
In the end, they guided us carefully through the process and also implemented some great improvements to our business using the new features.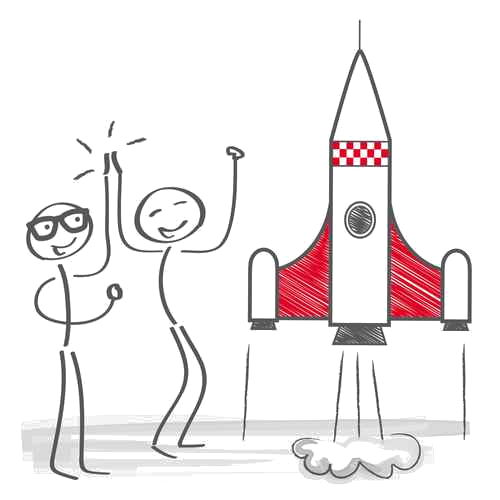 REQUEST A PROPOSAL AND FREE TRIAL