60% off licenses
New customers only. Valid until 30th June 2018. Valid on first 25 licenses only.
Microsoft Dynamics 365 for Sales
Know the next best step and turn relationships into revenue.
Bring digital intelligence into every opportunity and empower your sales team to boost productivity and increase revenue. Provide a personalised, meaningful service to every customer using insight, guidance and tools inside Dynamics 365 for Sales.
What is Dynamics 365 for Sales?
Microsoft Dynamics 365 for Sales unifies CRM and ERP capabilities through one intelligent cloud SaaS solution, helping bring your business into the future. Embedded intelligence provides guidance at every stage of the deal, making it easier to nurture new leads, predict customer requirements and improve relationships.
Dynamics 365 for Sales capabilities
Personalised sales experience—See what stage each prospect is at, with all relevant information in one place to help you quickly understand customer interests and preferences.
Social integration—Enhance your social selling and utilise the power of LinkedIn's professional network. Identify and connect with potential leads from the 500+ million members while staying informed and building relationships with your current customers.
Relationship assistant—Embedded intelligence gives you a clear overview of all previous interactions, with personalised suggestions on next steps to help you close deals quicker.
Access your data—Connect your sales team with one single, shared, up-to-date database containing all relevant data about clients and leads with easy filtering and searching capabilities.
Improve Efficiency—Automated workflows let your sales team spend more time selling and less time completing time-consuming admin tasks.
Mobile access—The mobile application provides an easily accessible platform to view customer information and complete frequent tasks on the go. Sell anytime, anywhere, with the ability to edit and update data even whilst offline.
Optimised email engagement—Get in-depth analysis of when and how your customers are interacting with your emails, giving you the opportunity to know which contacts are more receptive and how to improve your communications.
Power BI integration—Use embedded Power BI visualisations to bring your sales data to life with dashboards and reports updated in real time. KPI statistics and intelligent insights help you improve your sales operation and make data-backed decisions faster.
Gamification—Motivate your staff through fun and engaging team-based competitions to improve sales performance and boost productivity.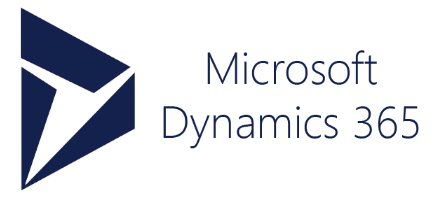 Microsoft Dynamics 365
The next generation of intelligent business applications in the cloud.
Free Trial
Explore how Dynamics 365 can help you transform your business.
Microsoft Dynamics 365 for Sales Pricing
Enjoy Dynamics 365 for Sales across any of our three bundles and add Team Member licenses at £6 per user/month.
Minimum 12-month contract.
Full user
license
Cloud
hosting
Basic installation
Basic training
Tailored processes
Custom reports
Minimum 12-month contract.
Full user
license
Cloud
hosting
Basic
installation
Basic
training
Tailored processes
Custom reports
Minimum 12-month contract.
Full user license
Cloud hosting
Full installation
In-depth training
Tailored processes
Custom reports
Dynamics 365 for Sales Overview
Discover the features and benefits of Dynamics 365 for Sales