Delight your customers, gain business insight, make effective decisions
The challenges you face
You are continuously looking to improve the efficiency with which you can deliver your services. Driven to increase Customer satisfaction you will be focused on maintaining your profitability whilst under pressure to reduce your prices at the same time as your cost base is under pressure. And, you will be doing this whilst managing multiple business and project risks in the context of changing regulation.
Improving efficiency and effectiveness of your business and service delivery, controlling your costs and maximising resource utilisation are key to your business.
You may also be looking at new business models based on collaboration and partnering for more complex projects and services which require tight management of information and scope coupled with commercial agreements and risk.
Critical areas of interest will include:
Cost management to deal with pressures from rising costs and tighter margins
Use of software enabled services through technology led innovations which help tackle skills gap and boost worker productivity
Opportunities to growth through exporting services overseas
Outsourcing of government services and direct business to business contracts
Your watchwords are:
Process automation including upstream and downstream integration
Time tracking and productivity analysis
Resource management and cost control
Collaboration and partnering
Project pricing and margin reporting
Pipeline, order book and sales analysis
Business Intelligence and Data Analytics are also likely to be very important to you to support continuous improvement in business efficiency and to identify and track changes in demand.
Mercurius' industry specific experience
We have worked in the Services industry for many years having implemented a range of back-office and direct service delivery solutions to customers working in both the business to business and government contract markets.
Our solutions have helped manage cost pressures by significantly improving both direct and indirect staff productivity and improved quality and customer satisfaction.
Functionality you need
You will require excellence in your back office systems and processes to maximise utilization of our resources and balance demand with throughput to achieve the highest levels of productivity.
You will also require best in class delivery solutions for the services you provide – whether these be pure consulting right through to end-to-end integrated and turnkey solutions and business process outsourcing.
Based on market-leading Microsoft or SAP platforms our solutions are optimised for your business and services portfolio, ensuring you get the very best return on your investment.
Customer Story - Extended Enterprise Automation
Read how Mercurius IT used Microsoft SharePoint to deliver significant productivity improvements and a scalable and adaptable solution for the future.
Microsoft Dynamics 365 CRM
Read more information about Microsoft Dynamics 365 Service CRM Application.
Discover our solutions for the service industry!
Enhance your solution
Pick and choose what you need to get the functionality you require.

Visual Job/Service Scheduling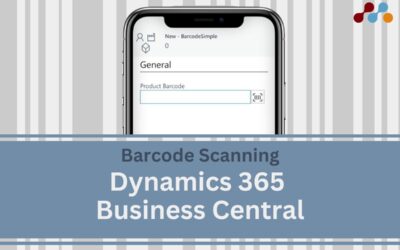 As ERP solutions evolve in a constantly changing market, the need for streamlined processes grows. A standout productivity feature that is becoming increasingly utilised by organisations is barcode scanning. Through this blog post, we will delve into barcode scanning...
read more
What success looks like to our customers
Working with Mercurius really helped us minimise our costs by maximising reuse.
Their solution has provided us with a scalable and adaptable approach for the future, integrated with our business process management and back office systems it has improved productivity; ultimately helping our bottom line.