Retail & Ecommerce Industry
Improve Efficiency | Enhance Customer Experience | Grow Your Business Confidently
The challenges you face
The Retail Industry, be it traditional Brick-And-Mortar or eCommerce, has become extremely dynamic in terms of customer demand. Now customers expect retailers to offer them products and services immediately, as well as predict their future demand.
This expectation has put additional pressure on the retail industry and there's little alternative to a fully integrated supply chain.
Your watchwords are:
Profitability – always important to retailers, but traditional models of retail are being challenged as sales migrate online and the economics of retail are shifting.
Productivity – rising costs, particularly staff costs, with the introduction of minimum wages place greater focus on productivity- of people, stores, and retail space.
Payment – growing uptake of mobile payment and digital wallets challenges retailers to rethink the in-store experience and how checkout is managed.
Personalisation – consumers now demand personalised products and services relevant to them.
Mercurius' industry-specific experience
We have worked with retailers in many different parts of the supply chain. We understand the need for an integrated end-to-end solution as well as the specific pressures at each point within it.
Direct consumer sales, online automation, back-office integration as well as distribution, wholesale, and logistics- we've created real value and excellent return on investment.
Functionality you need
A Future-proof POS & Ecommerce Solution built on Market-leading technologies.
Efficiency in everything you do is of paramount importance- this may be inventory and stock management, pricing and margin reporting, import costing and multi-currency accounting, supply chain management, warehousing, and barcoding or returns. All of these could be critical to your success.
Enterprise integration with your upstream and downstream partners will likely be needed to tune your business to the demands of your customers as well as services and products from your partners and suppliers.
The use of Business Intelligence in terms of dashboards of business performance or analytics to understand trends and patterns in demand is becoming increasingly critical to support everyday decisions.
Our solution allows you to grow with an all-in-one solution for POS, inventory, finances, accounting, and reports; built on Microsoft Dynamics 365 Business Central and integrated with Magento.
30 day Free Trial
Your trial is the real thing. We create a Dynamics 365 Busines Central account dedicated specifically for your company. When your access expires, we can transfer your data to a permanent database. It's that easy!
Customer Story - Newitts
Read how leading online retailer Newitts chose Mercurius to upgrade NAV, in a highly cost-effective and low risk solution.
Microsoft Dynamics 365 CRM
Read more information about Microsoft Dynamics 365 CRM Application.
Customer Story - Memo Fashions
Read how Memo Fashions worked with Mercurius IT to deliver significant productivity improvements in the Fashion & Apparel industry.
What success looks like to our customers
Not only did Mercurius beat our existing partner's quote by a significant margin, they did it at a fixed price- removing our commercial risk.
In the end, they guided us carefully through the process and also implemented some great improvements to our business using the new features NAV 2016 offers.
Working with Mercurius really helped us think about how we could improve our business.
Their solution has addressed many of the problems we faced and has made a real difference to our business productivity; ultimately helping our bottom line.
Find out how we can assist your retail and e-commerce business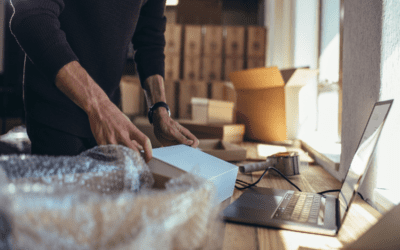 As part of Release Wave 1 2022 for Business Central, Microsoft have announced a partnership with e-commerce platform, Shopify, that will benefit customers by providing a seamless connection between the two systems that synchronises order, stock, and customer...
read more
More Customer Stories
Discover how we helped businesses overcome challenges in multiple industries!
These case studies explain difficulties customers had been experiencing and how their business benefitted once the project was complete.