Microsoft's Bi-Annual update to Dynamics 365 and the Power Platform is here once again – and we're here to give our take of what up and coming functionality you can expect to see in the next update. This blog post will just be exploring Microsoft Dynamics 365 Business Central, but you can see the upcoming updates to the rest of the Dynamics 365 platform here.
General Enhancements
Modern Client
Role Centres: Your Role Centre is the landing page that is displayed when you open Business Central – by default users are assigned the 'Business Manager' Role Centre, however there are multiple other Role Centres available that may be more suited for your specific role in the company. Role Centres have also been optimised to open faster when you sign into Business Central to get you ready to work straight away.
Contacts: Ensure you're always getting up-to-date, consistent contact information throughout the entire application, helping you be certain you have the right mobile and email details.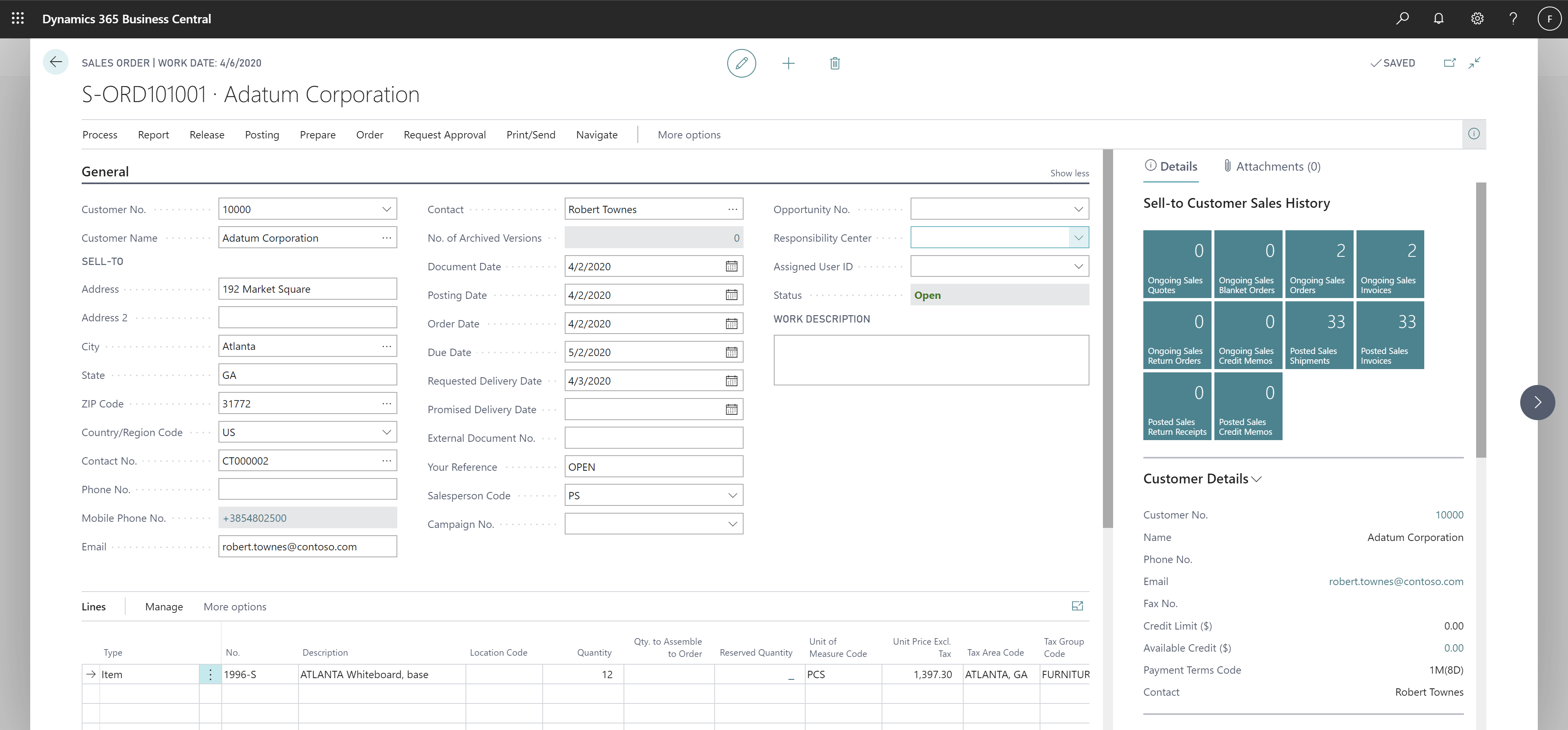 Office 365 Enhancements
Teams: With working from home the new normal, meeting rooms have switched to Microsoft Teams so with the new update you can bring your Business Central data into your Teams conversations, helping your teams make quick, collaborative, data-backed decisions without the need to switch application.
Word Document layout: Export multiple invoice, order & quote documents to Word and tailor them to your business format for when you send them out to customers.
Geographic expansion
Availability: With release wave 2 2020, Business Central's global availability has been expanded to cover extended to new countries including Brazil, Ireland, and Lithuania
Administration
This has been a selection of the changes you can expect for Business Central release wave 2, however this is not the full list, which is available here. These updates are planned for release from October 2020; however, some features are available for early access so you may start seeing them soon.
If you'd like to learn more about Business Central, please check out all the other content available throughout our website. Alternatively, if you'd like to see the solution in action please leave your details in the contact form below and we will get back to you to arrange a demo.