Welcome to the future of workflow automation with Microsoft Power Automate. This intelligent tool simplifies processes, reduces manual labour, and enhances overall workflow. Its user-friendly interface empowers organisations to create customised automation solutions, making it accessible to teams across various departments, regardless of their technical expertise.
What is Microsoft Power Automate?
Microsoft Power Automate is a cloud-based service that allows you to create automated workflows between various applications and services. It simplifies business processes, enabling you to connect your favourite apps, automate repetitive tasks, and optimise your daily work. With Power Automate, you can transform your organization into an efficient, agile, and innovative powerhouse.
Whether it's automating routine tasks, managing approvals, or optimising data processes, Microsoft Power Automate is the go-to solution for enhancing business efficiency in today's competitive landscape.

Ready to start? Book a meeting with an Expert in automation services to explore a partnership with MercuriusIT for your Power Automate needs.
How does Power Automate work?
Connecting your Apps: Power Automate seamlessly integrates with hundreds of popular applications, including the entire Microsoft suite of applications and services, including Microsoft 365, SharePoint, and Dynamics 365. It acts as a bridge that brings your business tools and processes together, creating a cohesive and efficient ecosystem for your business.
Building workflows: With its intuitive, low-code editor, Power Automate allows you to build custom workflows with ease. You can automate a wide range of tasks, such as sending email notifications, creating tasks in project management tools, and even extracting data from documents. The possibilities are limitless.
Triggers & Action: Power Automate works using tiggers and actions. Triggers initiate a workflow, while actions are the steps that follow. For example, a trigger can be set to start a workflow once a new email arrives in your inbox, the action can be to save any attachments to a OneDrive folder.
Benefits of using Power Automate
With its versatile capabilities and seamless integration into the Microsoft ecosystem, Power Automate offers a host of significant benefits.
Time Savings: Automate repetitive tasks to free up valuable time for your team's high-priority activities.
Streamlined Workflows: Seamlessly integrate applications and systems, enabling smooth data flow, improved collaboration, and informed decision-making.
Error Reduction: Ensure accuracy and consistency by automating processes, minimizing the risk of costly human errors.
Cost Efficiency: Optimize resource allocation, reduce operational costs, and achieve more with fewer resources through automation.
Customisation and Scalability: Tailor workflows to your specific business needs and scale automation as your organization grows.
Example uses of Power Automate
There is no limit to how you can utilise Microsoft Power Automate within your organisation, including uses such as:
Automated Email Notifications: Use Power Automate to send automated email alerts for events like new customer inquiries, inventory updates, or project milestones.
Efficient Data Entry: Streamline data entry by automating tasks such as order processing and CRM synchronisation, reducing errors and saving time.
Simplified Approval Workflows: Implement automated approval workflows for tasks like expense claims, purchase orders, and document reviews, helping speed up processes and ensuring compliance.
Ready to get started with the Power Automate?
We have 100% successful track-record of serving Companies from 20+ Industries! If you have any questions about Power Automate and how your business can get started, please get in touch.
Microsoft Power Automate Functionality
No/Low Code Interface: Power Automates user-friendly interface enables users of all technical abilities to create automated workflows. You don't need to be a coding expert, instead you can build workflows through a visual drag-and-drop editor, making automation accessible for everyone. Additional tools are also available to enable more complex workflows.
Pre-built templates: Power Automate has an extensive library of templates for common tasks and processes. These templates are ready-made workflows that you can easily customise to fit your specific needs.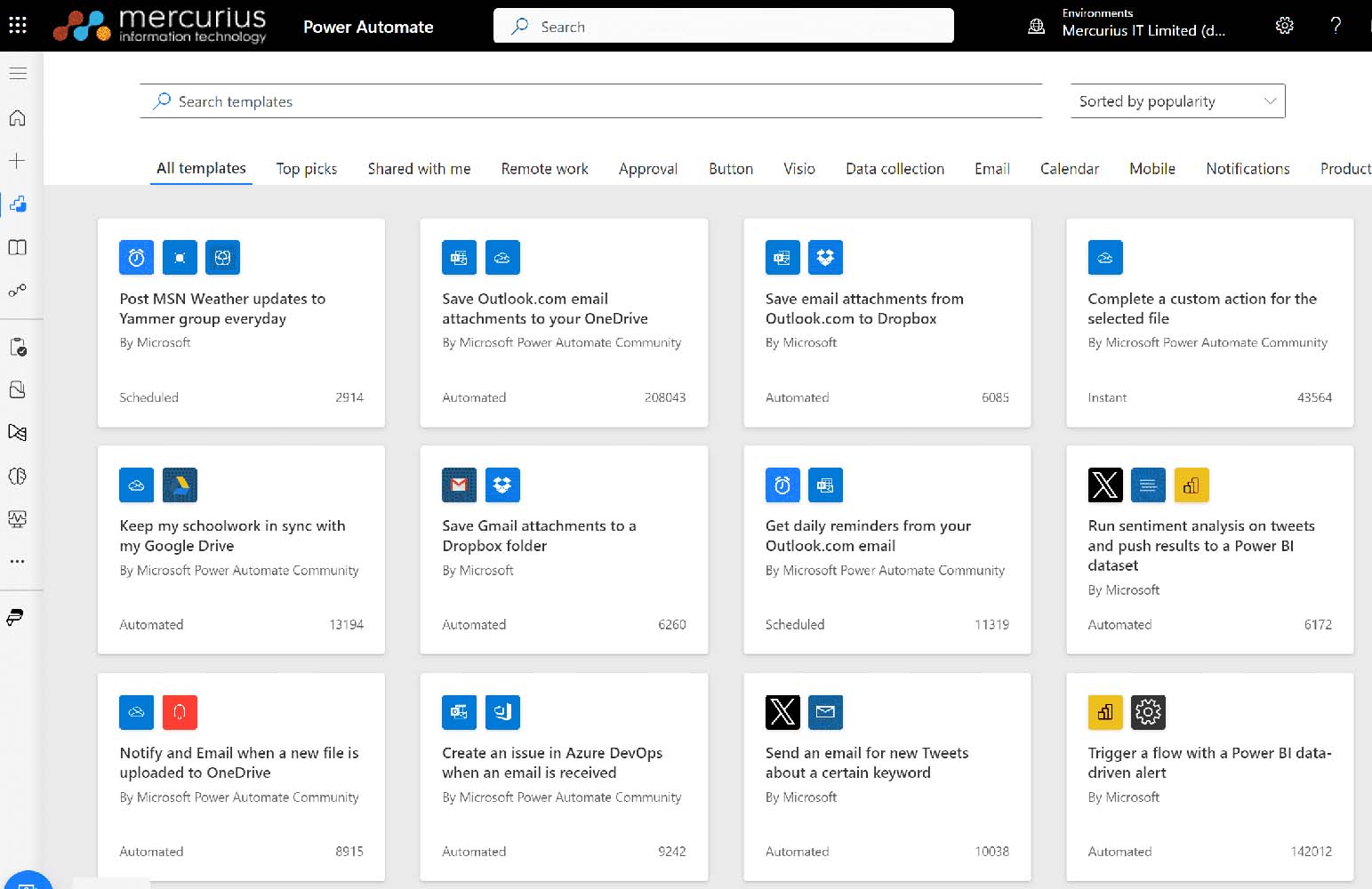 Connectors: Power Automate seamlessly integrates with hundreds of applications and services. Whether it's Dynamics 365, O365, or third-party services, you can connect Power Automate to the tools you use daily, creating a unified ecosystem for your organisation. See the whole list of connectors.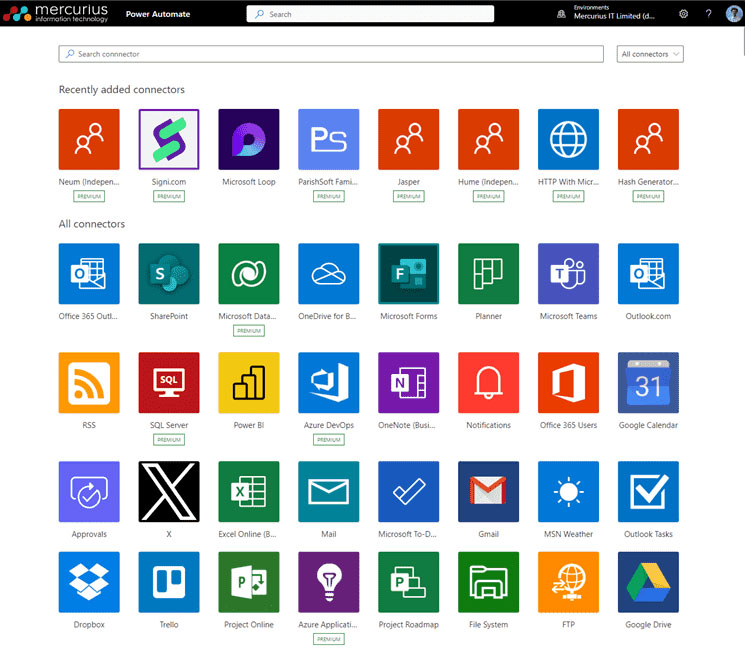 AI Builder: AI Builder helps you improve your business performance by automating processes and predicting outcomes. By using AI Builder, you can quickly bring AI to your apps and flows that connect to your business data. You can use AI Builder to create custom AI models that suit the needs of your business, or you can choose from a selection of prebuilt models. You can then use the AI from these models in your apps and workflows.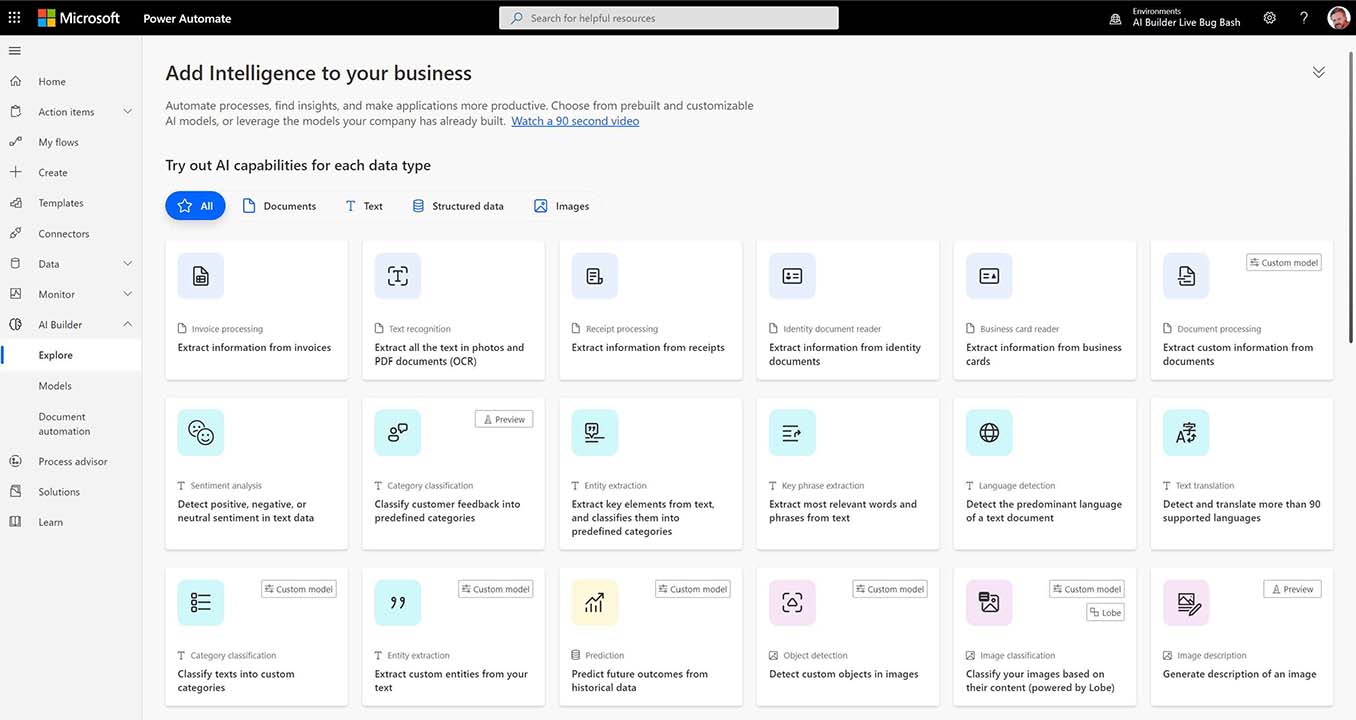 Robotic Process Automation (RPA): Power Automate includes RPA capabilities that allow you to automate even complex, rule-based processes. By mimicking human actions within applications, RPA bots can handle repetitive tasks efficiently, reducing errors and freeing up your workforce.
Mobile Accessibility: With the Power Automate mobile app, you can manage and monitor your workflows from anywhere. Stay connected, receive notifications, and trigger workflows on the go, ensuring that you're always in control, even when away from your desk.
Approval Workflows: Easily create and manage approval processes within your organization. Power Automate enables you to route documents, requests, and tasks to the right people for approval, ensuring compliance and accountability.
Advanced Data Processing: Power Automate includes capabilities for working with data, such as data extraction, transformation, and loading (ETL). You can automate data processes, ensuring data accuracy and consistency.
Enterprise-Level Security: Security is a top priority. Power Automate adheres to stringent security and compliance standards, protecting your data and ensuring that your automated workflows are secure.
Analytics and Reporting: Power Automate offers insights into the performance of your workflows through analytics and reporting tools. Monitor efficiency, identify bottlenecks, and make data-driven decisions to continuously improve your processes.
Power Platform works better

together
Power Pages integrates seamlessly with other applications in the Power Platform, helping build end-to-end business solutions.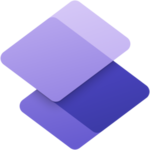 Empower individuals to effortlessly create, host, and manage low-code business websites.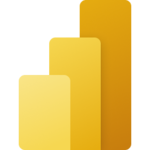 View and interact with your business data with personalised, intuitive dashboards and reports.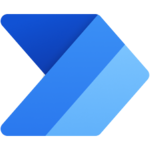 Streamlining tasks and business processes by build automated using low-code drag-drop tools.

Easily build chatbots to engage conversationally with your customers and employees—no coding required. Enables teams to easily create and publish AI-driven chatbot experiences
Allows you to securely store and manage data that's used by business applications and  your Power Pages sites. Use model-driven app constructs like forms, views, charts, and dashboards to easily surface Dataverse data.
As a Microsoft Gold Partner with a wealth of expertise, we have a rich heritage and a firm focus on the future to drive ongoing success for our clients. 
Our approach to working together: 
Simple – We keep it simple, so you know exactly what you're buying and how it works. 
Flexible – Our solutions can be scaled to meet your ongoing requirements. 
Value – We'll deliver the right technology for your business to optimise value. 
Responsive – We're here 24/7 to support your organisation's requirements. 
See what our customers say
Mercurius IT provided very competitive onshore and offshore rates for our Dynamics NAV implementation. In addition, they demonstrated flexibility and resourcefulness in order to meet our short implementation deadline successfully. Their functional consultants possess a high level of expertise in the product and were willing to go the extra mile to handhold our Finance team during the implementation.
We've been working with Mercurius for more than 5 years, they both implemented and support our NAV system. We've found NAV to be a great end-to-end solution for our business and it performs all our organisational processes extremely well.
Mercurius have always been very responsive to our needs and continue to offer great pro-active advice and guidance on how we can improve our business with NAV using both existing and new features. I would be happy to recommend Microsoft Dynamics NAV as a Business System; as well as Mercurius to anyone looking for a partner who is able to offer excellent skills and a high level of service at a very competitive rate.
Not only did Mercurius beat our existing partner's quote by a significant margin, they did it at a fixed price – removing our commercial risk.
In the end, they guided us carefully through the process and also implemented some great improvements to our business using the new features.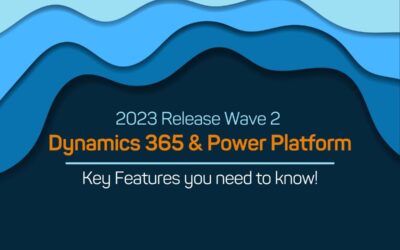 The business world is continually evolving, and so are the tools that drive it. Microsoft's Dynamics 365 and Power Platform have been at the forefront of this transformation, empowering organisations to simplify operations, enhance customer engagement, and drive...
read more
Work with a Power Automate Consultant
Get Power Automate Support with our expert consultants to help unlock the full potential of your website