Build, host, and manage external business websites
What is Power Page?
Whether you're a low-code maker or a professional developer, Power Pages empowers you to rapidly design, configure, and publish websites that work across any browser or device.
In a world driven by digital transformation, your online presence matters more than ever, and Microsoft Power Pages is here to elevate your web experience. 
With this powerful cloud-based application, you can effortlessly build, host, and manage business websites with confidence. Whether you're a small startup or a large enterprise, this solution offers you the opportunity to quickly construct engaging, impactful websites that leave a lasting impression.
The platform offers an array of customisable templates, an intuitive design studio, and cutting-edge generative AI Copilot capabilities. Say goodbye to the complexities of traditional web development and hello to user-friendly tools that make crafting stunning websites a breeze. 
Leveraging the robust capabilities of Microsoft Azure and Microsoft Dataverse, you can ensure your data is safeguarded to the highest level of enterprise-grade security and governance. 
Whether you're a seasoned developer or just starting out, Microsoft Power Pages has something for everyone. Self-service tools cater to both low-code makers and those seeking advanced development functionality.
Example uses of Power Pages
Power Pages can be utilised to create any sort of external facing website you'd like that can be customised to meet your requirements.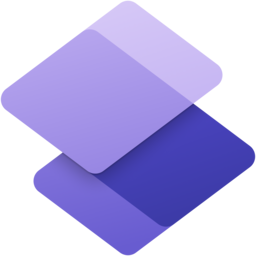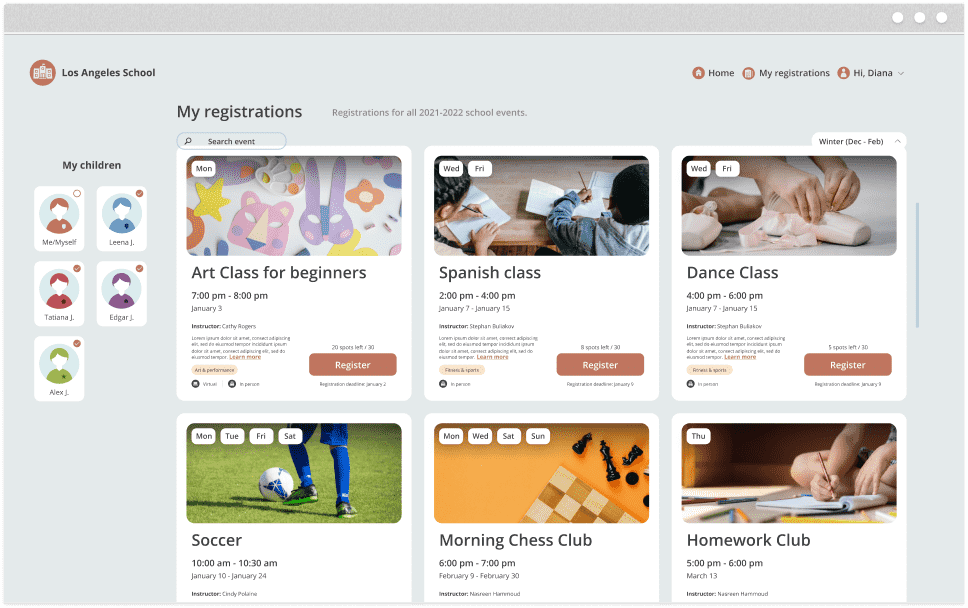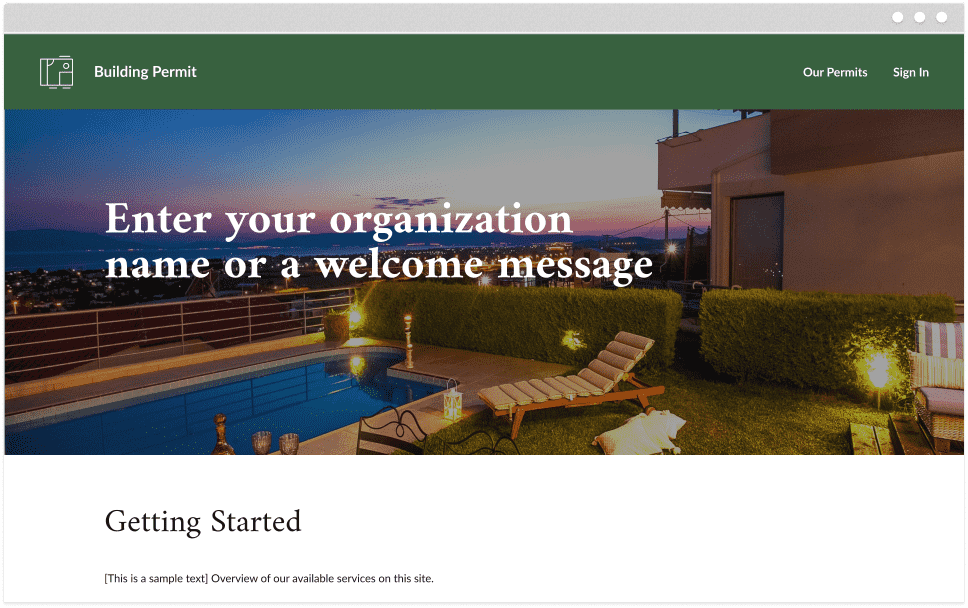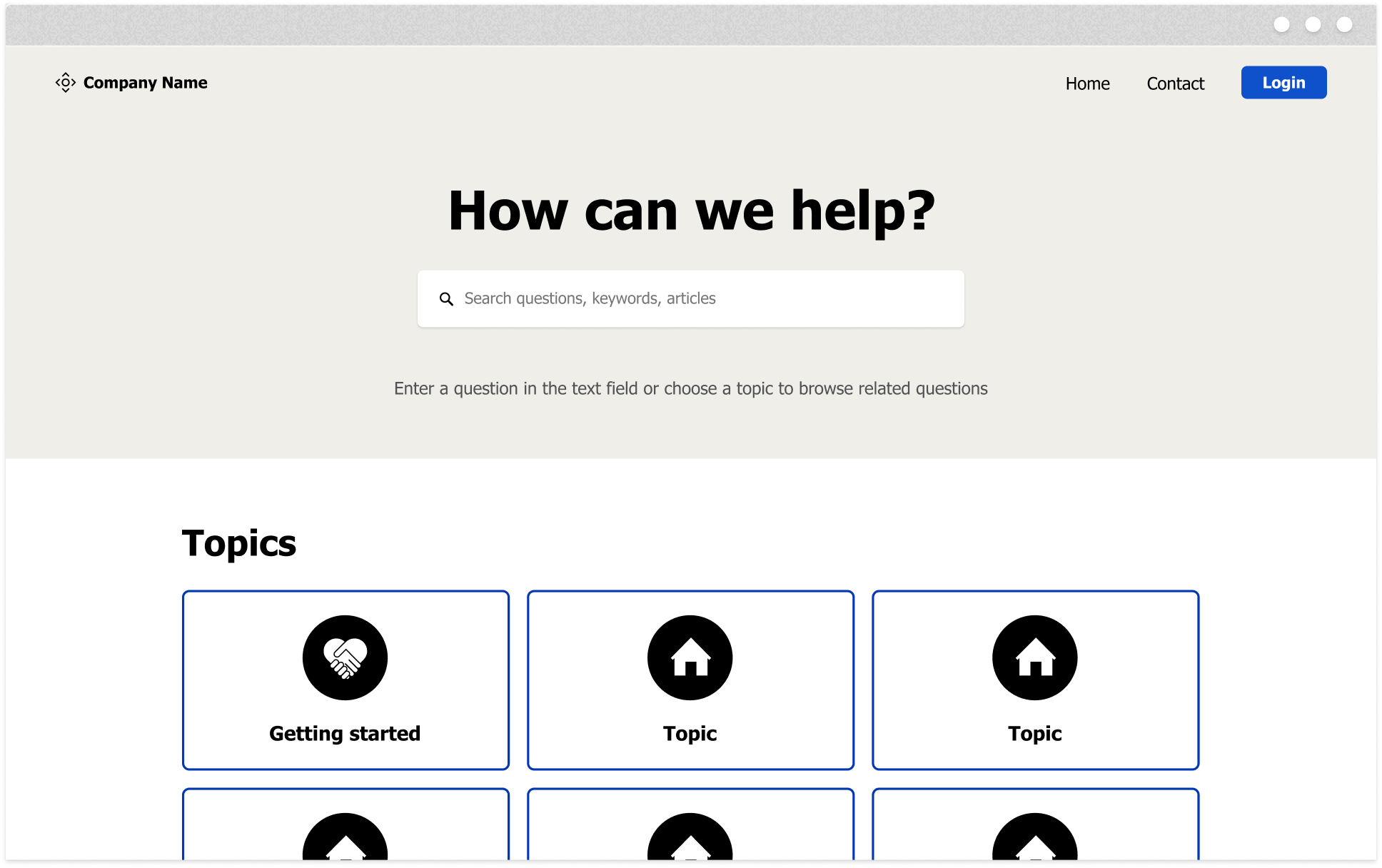 Frequently Asked Questions
Introducing Microsoft Power Pages
Now everyone can build low-code business websites to rapidly engage their customers and partners.
Get The Job Done Right The First Time
Wondering how to convert on your web pages? Or feel like you're not leveraging your site to its full potential? Complete the form to chat with one of our expert consultants today and discover how you can elevate your brand
Templates
Power Pages provides a selection of pre-built templates for you to use, with functionality to suit a selection of business scenarios. 
Templates come with multiple variations, featuring different layouts, images and colours that can be used or customised to your requirements. 
Templates include: 
Starter layouts – providing building blocks for you to create personalised sites

 

Blank page templates – A clean start for a custom website to build to your specification

 

Solution templates – To solve a variety of common scenarios, including registration, FAQs, Scheduling, and application processing.

 

Dynamics 365 templates – Available for Power Pages sites in environments containing D365 applications (

see more

)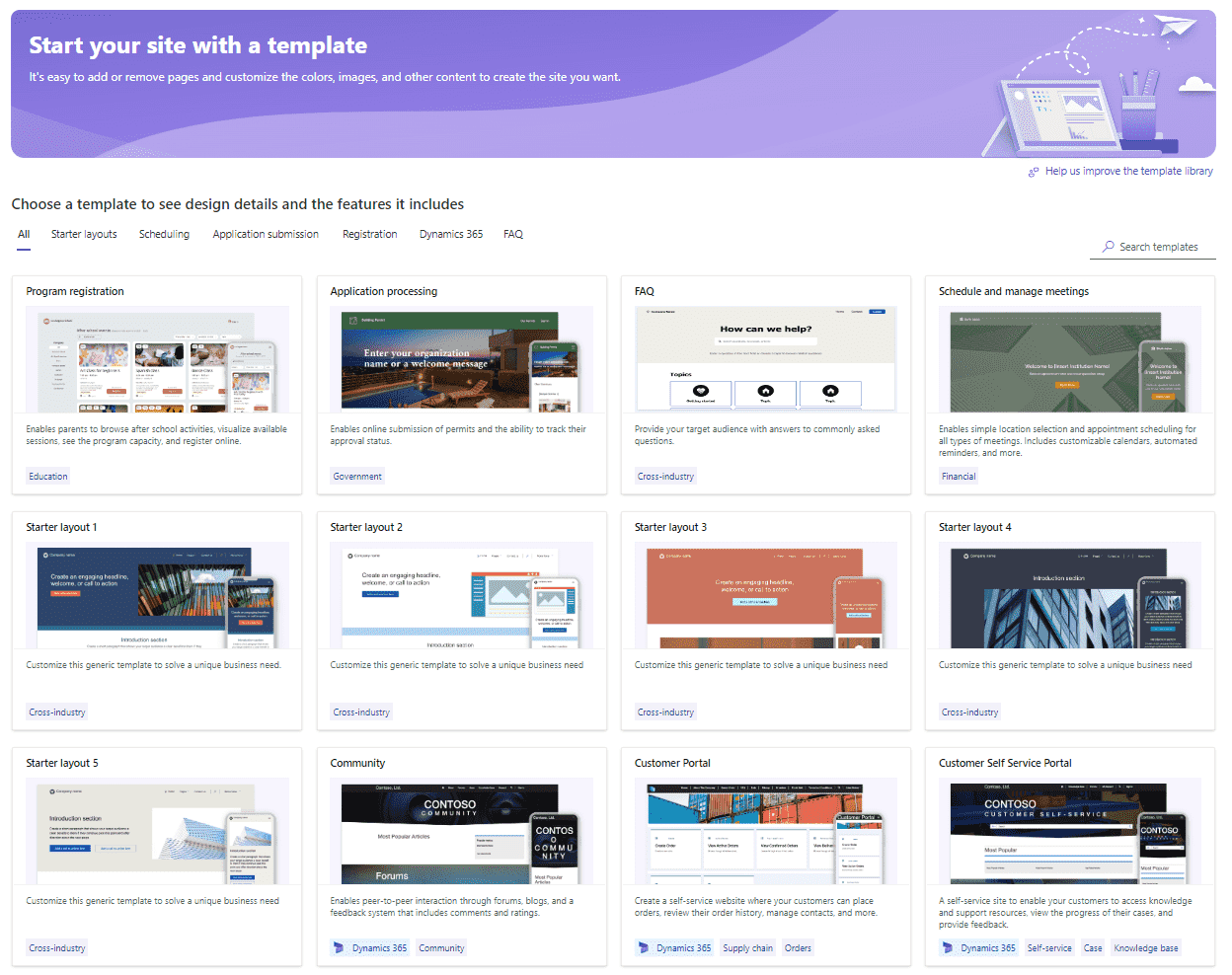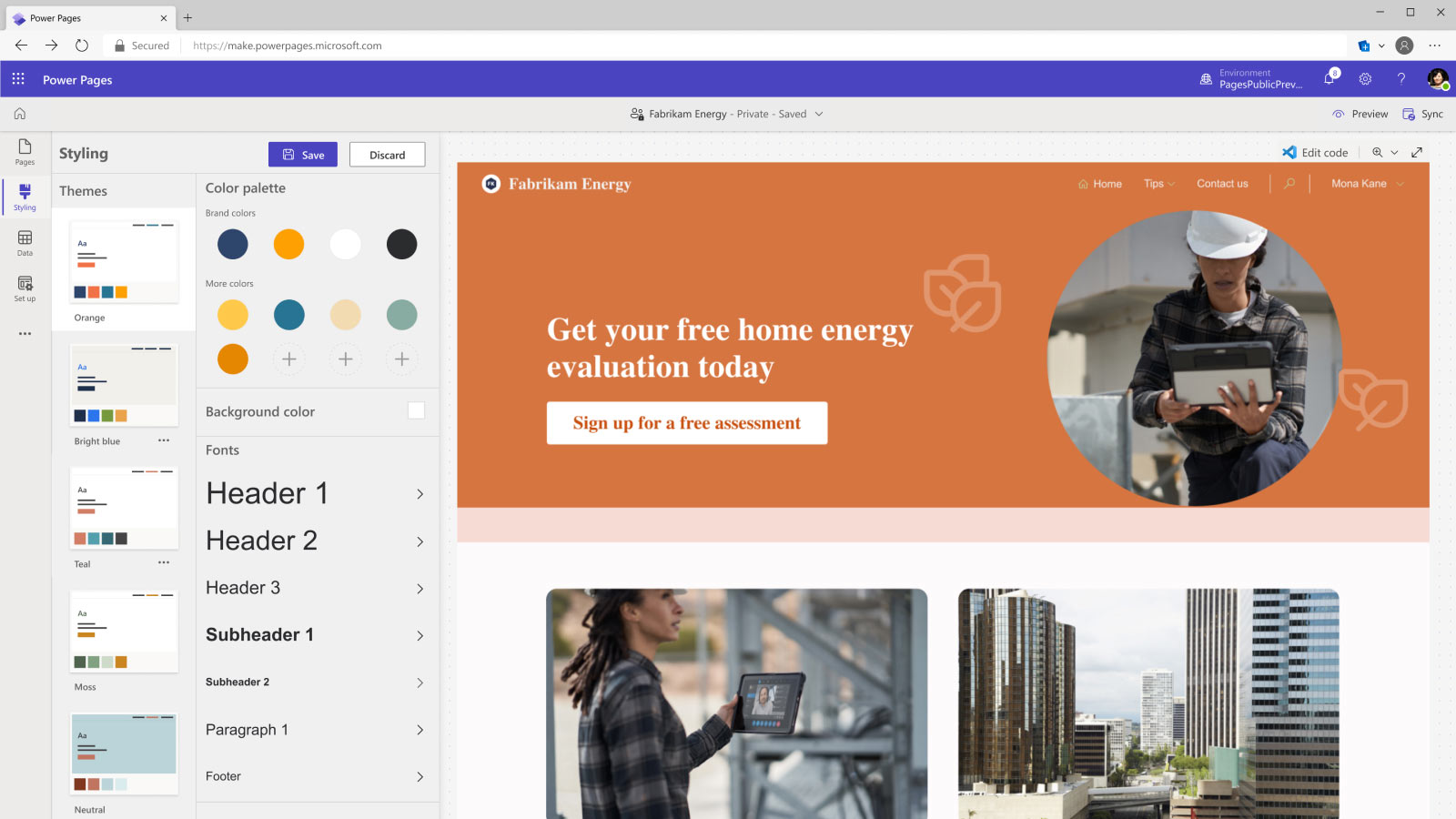 Design Studio
The design studio allows users to easily customise pre-built templates or create websites from scratch.
It features a drag-and-drop editor for no-code website building.
Users can add various content types like text, images, videos, Power BI reports, lists, and forms using no/low-code widgets.
The design studio provides dedicated workspaces for Pages, Styling, Data, and Setup, ensuring efficient task-focused website creation. 
Advanced development
Developers can extend and create bespoke functionality using tools such as Visual Studio Code and interact with business data using JavaScript, Liquid Templates, Web APIs, and the Power Platform CLI to create unique customised websites.
Security & Governance 
Mitigate security concerns around website content through role-based access controls and Microsoft Azure compliance and governance capabilities.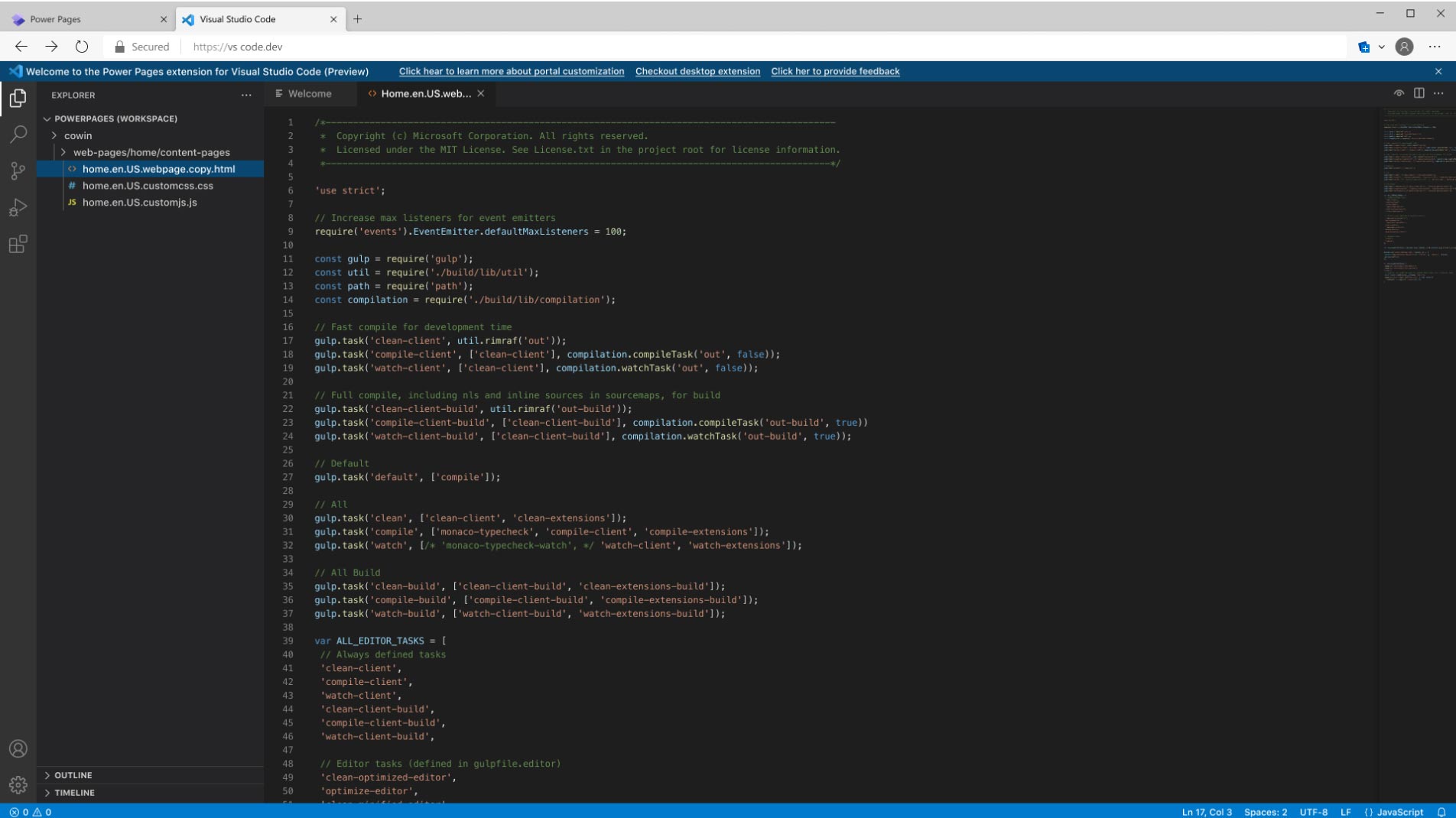 Power Platform works better

together
Power Pages integrates seamlessly with other applications in the Power Platform, helping build end-to-end business solutions.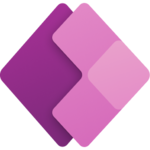 Create no/low-code custom mobile and web apps to share & collect data and streamline business processes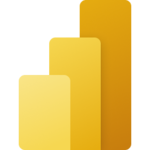 View and interact with your business data with personalised, intuitive dashboards and reports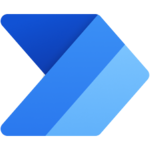 Streamlining tasks and business processes by build automated using low-code drag-and-drop tools.

Easily build chatbots to engage conversationally with your customers and employees—no coding required. Enables teams to easily create and publish AI-driven chatbot experiences
Allows you to securely store and manage data that's used by business applications and  your Power Pages sites. Use model-driven app constructs like forms, views, charts, and dashboards to easily surface Dataverse data.
Why Choose Mercurius IT as your Power Pages Development Partner?
As a Microsoft Gold Partner with a wealth of expertise, we have a rich heritage and a firm focus on the future to drive ongoing success for our clients. 
Our approach to working together: 
Simple – We keep it simple, so you know exactly what you're buying and how it works. 
Flexible – Our solutions can be scaled to meet your ongoing requirements. 
Value – We'll deliver the right technology for your business to optimise value. 
Responsive – We're here 24/7 to support your organisation's requirements. 
See what our customers say
Mercurius IT provided very competitive onshore and offshore rates for our Dynamics NAV implementation. In addition, they demonstrated flexibility and resourcefulness in order to meet our short implementation deadline successfully. Their functional consultants possess a high level of expertise in the product and were willing to go the extra mile to handhold our Finance team during the implementation.
We've been working with Mercurius for more than 5 years, they both implemented and support our NAV system. We've found NAV to be a great end-to-end solution for our business and it performs all our organisational processes extremely well.
Mercurius have always been very responsive to our needs and continue to offer great pro-active advice and guidance on how we can improve our business with NAV using both existing and new features. I would be happy to recommend Microsoft Dynamics NAV as a Business System; as well as Mercurius to anyone looking for a partner who is able to offer excellent skills and a high level of service at a very competitive rate.
Not only did Mercurius beat our existing partner's quote by a significant margin, they did it at a fixed price – removing our commercial risk.
In the end, they guided us carefully through the process and also implemented some great improvements to our business using the new features.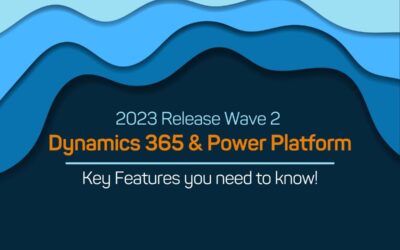 The business world is continually evolving, and so are the tools that drive it. Microsoft's Dynamics 365 and Power Platform have been at the forefront of this transformation, empowering organisations to simplify operations, enhance customer engagement, and drive...
read more
Work with a Power Pages Consultant
Get Power Pages Support with our expert consultants to help unlock the full potential of your website