Microsoft Dynamics 365 Marketing is an AI-driven platform designed to help you optimise your customer engagement strategy more efficiently.
With Dynamics 365 for marketing, you have a whole host of tools at your disposal that help you attract new leads and effectively leverage them for business growth.
In a world that is becoming increasingly challenging and complicated, having the right foundations for business growth is essential.
One of the key factors of using a system like Dynamics 365 Marketing is that it gives you that all-important competitive edge. You are less likely to miss out on potential customers and create a buying or hiring experience that delivers much more.
Discover the power of Microsoft Dynamics 365 with the team at Mercurius today.
Free Trial
See how Microsoft Dynamics 365 Marketing can help you transform your business.
Understanding Microsoft Dynamics 365 Marketing
To leverage leads effectively, it's crucial to understand what Dynamics 365 Marketing is and what it brings to your marketing table. It's a comprehensive application that combines marketing automation and multichannel campaigns and combines with effective lead management to drive personalised customer experiences.
It's the perfect tool to bridge the gap between your marketing and sales teams, promoting collaboration and streamlining the overall customer acquisition process in ways you could only have imagined.
From nurturing leads to qualifying them for the sales team, Dynamics 365 Marketing has it.
The Power of Marketing Lists in D365 Marketing
One of the primary features of the Dynamics 365 Marketing application is the Marketing List. This is a list of contacts or leads you want to target for a specific marketing initiative. You can target groups of customers with personalised content based on shared characteristics or behaviours.
Marketing Lists are powerful tools in Dynamics 365 for marketing, allowing you to classify your leads and contacts based on different criteria.
This way, you can engage with your audience more effectively and deliver marketing content that resonates with them. You spend less time chasing bad leads and more time developing the ones that are likely to yield good results.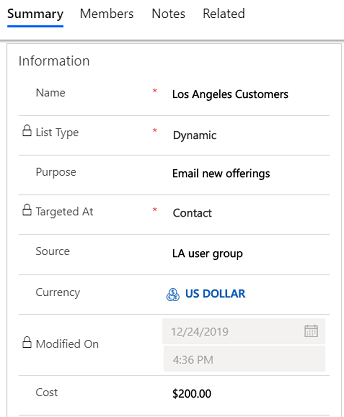 Leveraging Marketing Segments for Personalised Campaigns
Marketing Segments in D365 Marketing are a step beyond Marketing Lists. Segments provide an advanced level of personalisation by further dividing your leads into more specific groups based on factors such as location, purchase history or interaction with past campaigns.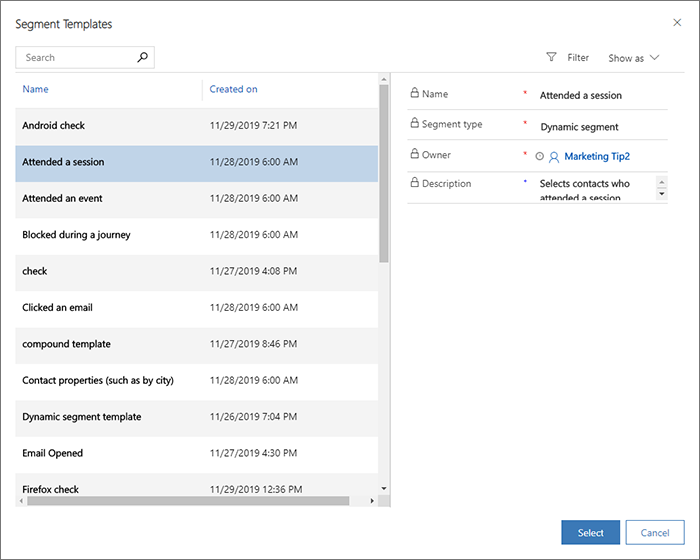 By leveraging these parameters, you can develop hyper-targeted campaigns that speak directly to your audience's unique needs and interests. This not only increases engagement but should also improve lead conversion rates.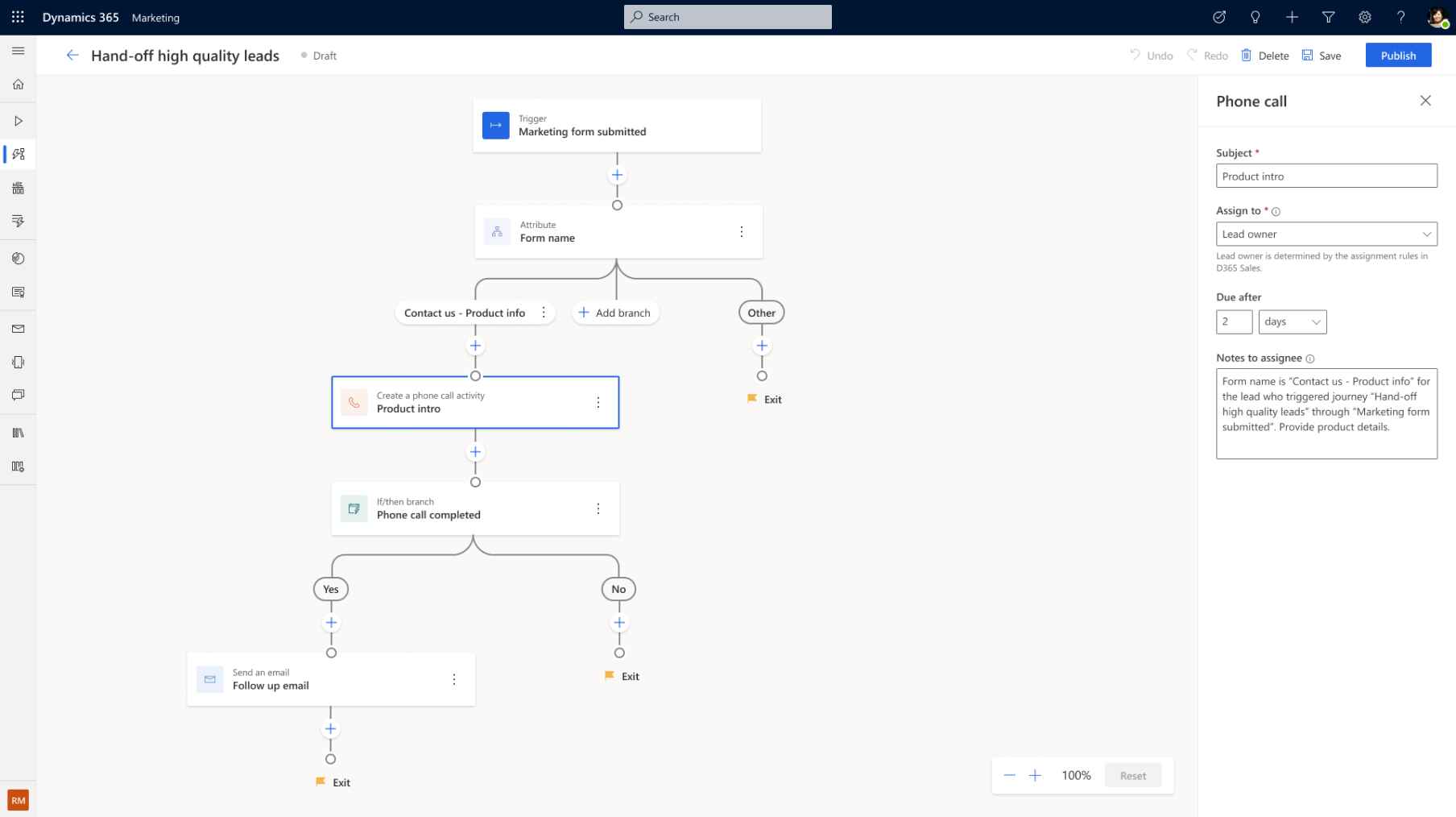 The Interplay Between Marketing Lists and Marketing Segments
Understanding the difference between a Marketing List and a Marketing Segment in the Dynamics 365 Marketing application is essential. While both serve to categorise your audience, they offer different levels of depth.
Using both Marketing Lists and Marketing Segments in Dynamics 365 for marketing allows for more nuanced strategies. By creating broad Marketing Lists and then breaking them down into more specific Segments, you can ensure your marketing efforts reach the right audience at the right time.
Automating Your Marketing Efforts
Automation in D365 Marketing enables you to nurture leads, score them based on their interaction with your campaigns, and then pass them on to the sales team when they're ready.
This streamlining of processes not only saves time but ensures you're always making the most out of every lead in your database.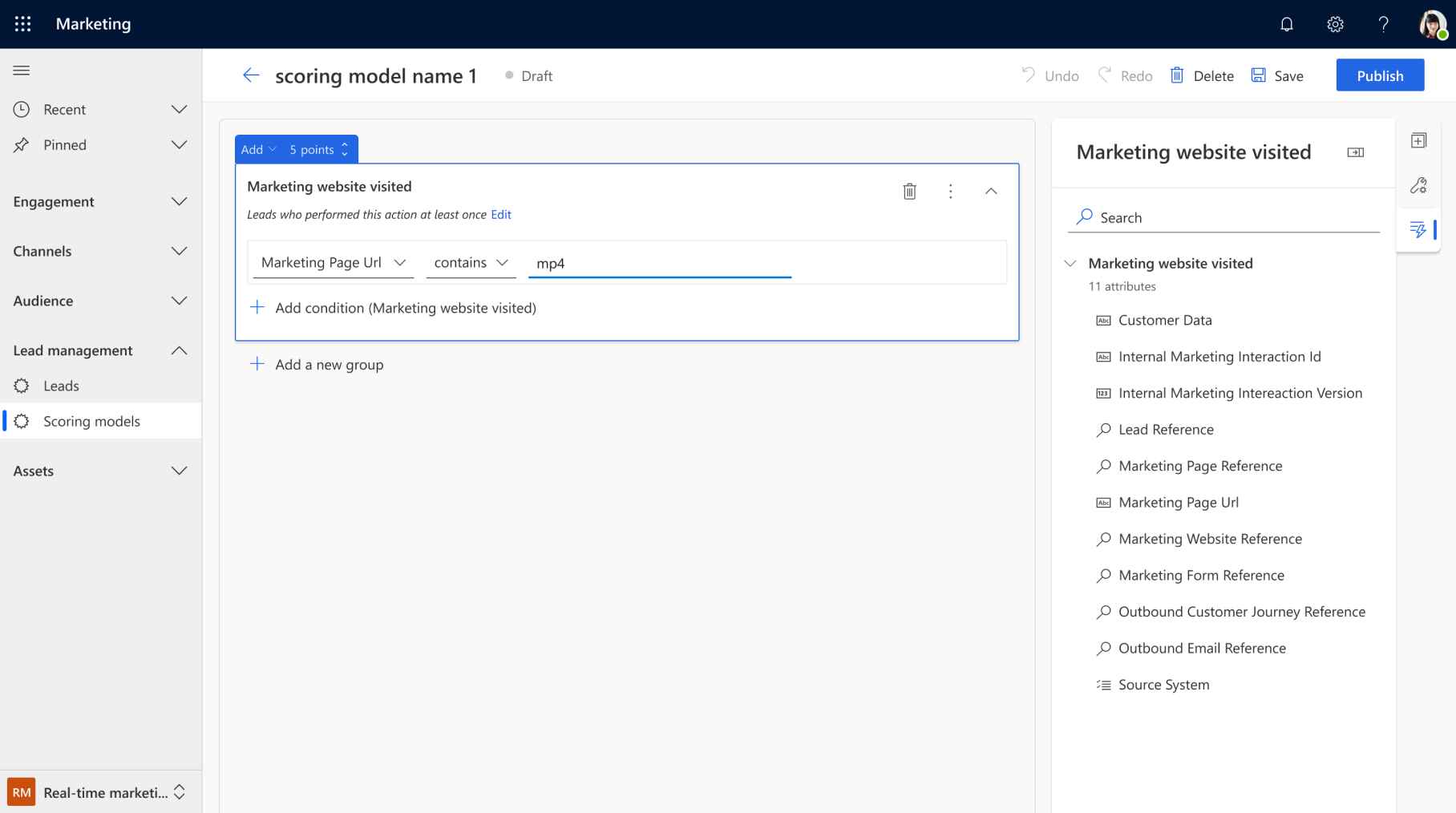 Using Analytics to Drive Decisions
Dynamics 365 for marketing doesn't stop at lead management and marketing automation. It also provides powerful analytics tools to measure your campaigns' performance and provide valuable insights into customer behaviour.
By using these analytics, you can quickly and efficiently refine your marketing strategies, improve customer engagement, and ultimately, increase lead conversion rates.
Enhancing Customer Experiences
The Dynamics 365 Marketing application is a comprehensive platform that enhances customer experiences. With features like event management, customer journey mapping, and personalised email marketing, D365 Marketing allows you to engage with your customers deeper and foster long-term relationships.
While several marketing platforms are available, Dynamics 365 for marketing offers unique advantages. It seamlessly integrates with other Microsoft products, providing a cohesive solution for all your business needs. Moreover, its AI-driven capabilities and advanced personalisation tools set it apart from other platforms in the market.
Getting Started with Dynamics 365 Marketing
To leverage your leads effectively using the Dynamics 365 Marketing application, it's crucial to understand how everything fits together. There are various resources available, including tutorials and user guides, that can help you get started. Whether you're looking to create a Marketing List or launch a multichannel campaign, there's plenty of support available.
Leveraging your leads effectively is a crucial aspect of successful marketing, and Dynamics 365 Marketing is an invaluable tool in this process, by understanding the power of Marketing Lists and Marketing Segments and utilising the platform's comprehensive features, you should increase your leads and convert them into loyal customers.
In a digital world, the key to successful marketing lies in understanding your audience, personalising your approach, and consistently analysing and refining your strategies. Dynamics 365 for marketing is a platform that enables all these aspects, driving not just lead acquisition and long-term customer engagement but business growth in a competitive environment.
Why Partner with Mercurius
"From day one they have displayed a fantastic enthusiasm- always trying to understand, help and working extremely hard, all despite an extremely tight implementation schedule." Franck Palomba, VP Americas, DBC Marine Safety Systems.
Setting up Microsoft Dynamics 365 so that it works for your business can be challenging. At Mercurius, we have many years of technical expertise in working with a wide range of businesses and departments, including sales and marketing. We offer a tailored approach to implementing Dynamics 365 so you have all the tools you need to help your business grow as you move forward.
Want to find out more about what we do? Visit our website today for more information.
Want to see a demo of the solution in action?
Leave your details in the contact form to get started.