To ensure the data in your system is accurate and reliable, its essential to be informed of changes that occur. Data changes in Dynamics 365 Business Central can be tracked using the Change Log functionality. Sometimes, however, tracking changes isn't enough, and you expect to be notified of changes in business-critical fields, such as Credit Limits, Bank Account Numbers, or Company Names where you need an instant notification of any such changes.
With the Field Monitoring feature in Business Central, you can define a list of fields that you will be sent an email notification if/when there are any changes to it.
This blog post will take you through the steps required for setting up Field Monitoring in Business Central.
(Note: This feature requires email setup as pre-requisite in Business Central)
1: Use the Tell Me function and search for Assisted Setup

2: Search for Field Monitoring and click the option to start the setup wizard.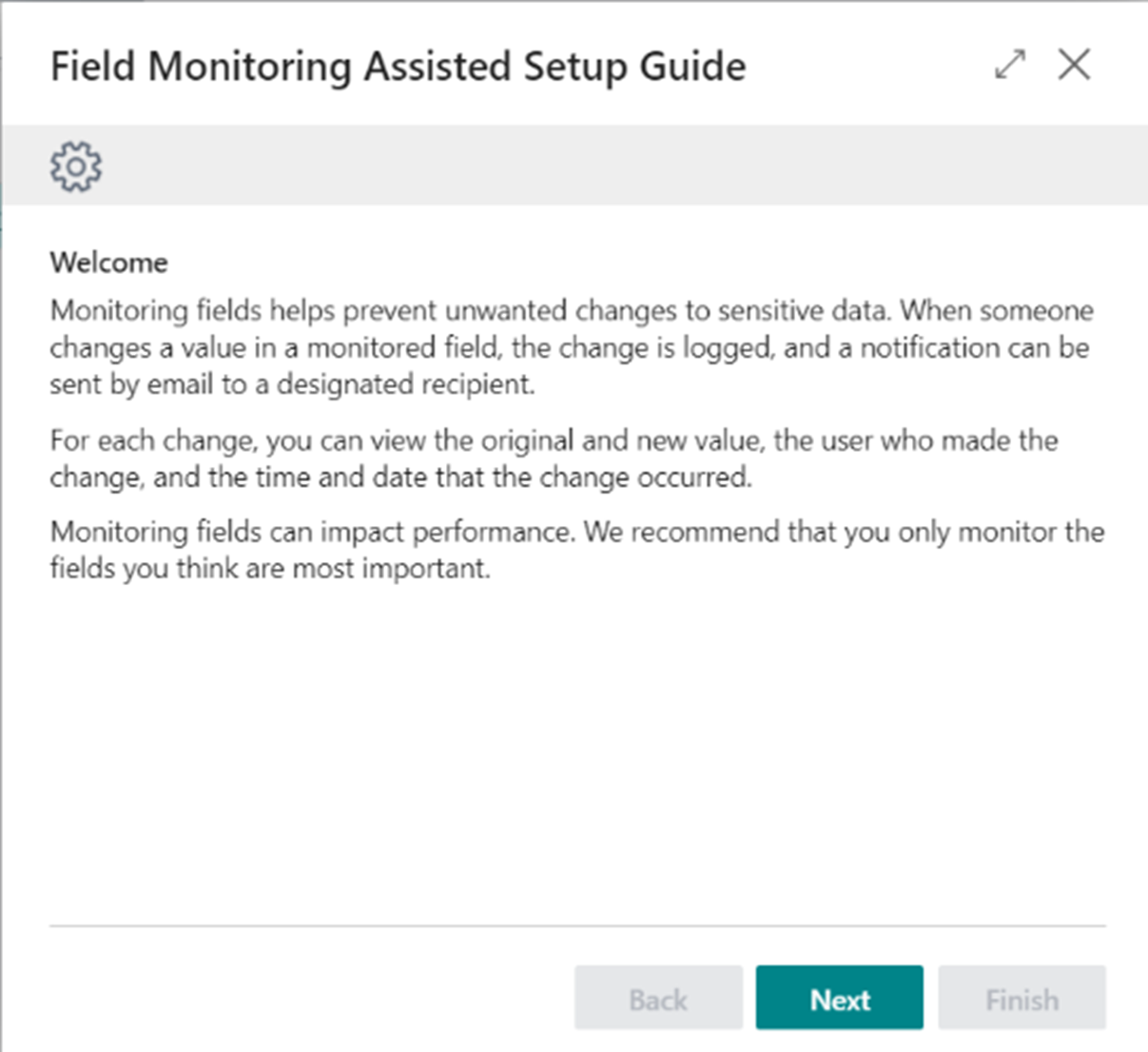 4: Here you can add fields based on the sensitivity classification, if you have set them up in the system. If not, you can setup specific fields under the Monitored Fields Worksheet page. Click Next. (To know more about Classifying Data Sensitivity Fields, click here)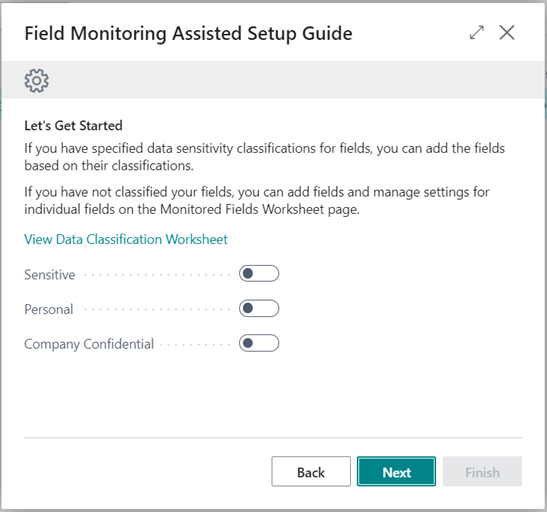 5: Choose the recipient who will get the change notification and click Next.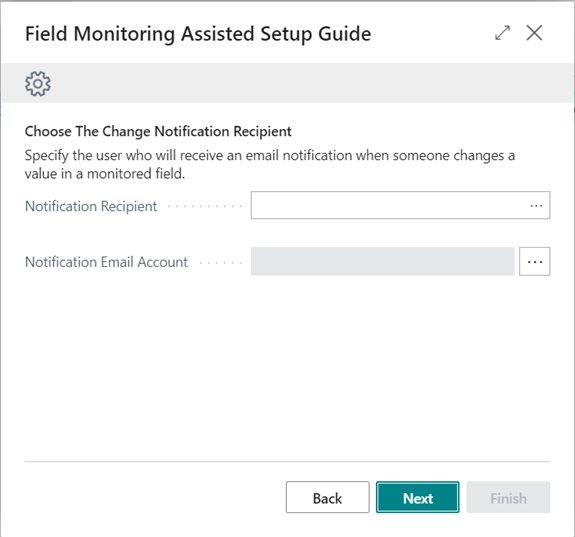 6: Click Finish and the system will open the Monitored Fields Worksheet page.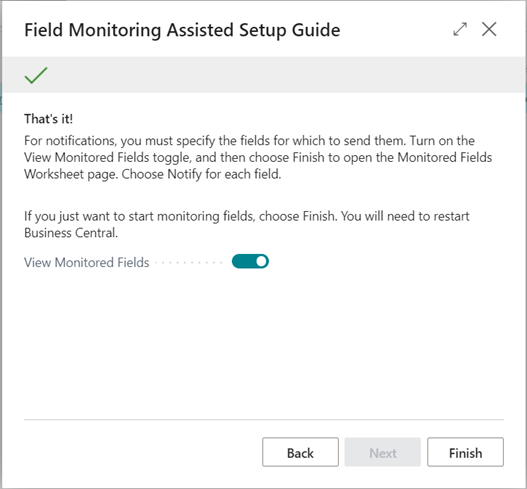 7: Fields will be inserted here based on your selection in the earlier step (Sensitive, Personal, Company Confidential). Alternatively, you can add specific fields and check the Notify flag to start monitoring.

8: To begin field monitoring, the current logged in user will need to log out and log back in. A sample email, as seen below, will be triggered when data changes in a field that has been set up for notification.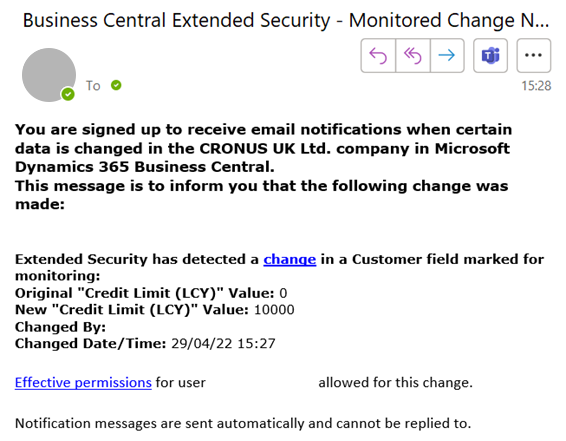 As simple as that, you are now set up with Field Monitoring in Business Central and won't miss any changes!
Interested in implementing Dynamics 365 Business Central to your business?
Leave your details in the contact form to get started.