With the complexity and competition in today's industrial landscape, making smart choices when it comes to operational processes is crucial.
This is particularly true when selecting the right Enterprise Resource Planning (ERP) system for your business.
Microsoft Dynamics 365 Business Central stands out as the go-to ERP solution for many small to medium-sized enterprises.
It's not just about the product itself, however. Who you partner with is equally important if you want to deliver on expectations.
At Mercurius IT, we have extensive experience helping manufacturing companies attain operational efficiency using Dynamics.
If you're searching for a highly tailored solution to your needs, contact us today to start a conversation.
Make an Informed Decision with a Indicative Proposal
Unlock the power of Business Central; Simplify operations and Accelerate growth. Request a tailored quote for Microsoft Dynamics 365 Business Central now!
Here we look at why BC for manufacturing is the ideal choice and what it brings to the table.
Seamless Integration
One of the top benefits of Business Central is the comprehensive integration with other Microsoft products and third-party applications.
This means there is less time spent on setup and more time focusing on core manufacturing processes. It also means you spend less time training your staff to use the system.
Scalability
Microsoft Dynamics 365 Business Central is one of the most easily scalable software packages on the market today.
Start small and expand as your business grows. Its modular structure allows for easy additions and upgrades as and when you need them.
As your business expands, so does Dynamics.
Cost-Effectiveness
ERP solutions are often expensive which is why smaller businesses tend to shy away from them.
However, Business Central offers a strong ROI.
Lower initial costs make it accessible for small to medium-sized businesses in all industries and that efficiency translates to cost savings in the long run.
User-Friendly Interface
Ease of use is crucial for any system in today's competitive landscape. Microsoft Dynamics Business Central for manufacturing delivers an intuitive and user-friendly interface, making training of staff quick and effective.
Real-Time Data Analysis
For any business nowadays, good data drives great decisions. Microsoft Dynamics 365 Business Central offers real-time data analytics that is second to none.
This enables you to make informed decisions promptly with a strong foundation for future growth.
Supply Chain Management
Managing the supply chain is a complex task, particularly for manufacturing companies. ERP solutions like Business Central simplify this with ease.
Inventory tracking, order management, and delivery schedules integrate seamlessly and give you a comprehensive overview of your operation.
Manufacturing Capabilities
BC for manufacturing has amazing features including Bill of Materials (BOM), work orders, and version management built-in to the system. These features make your manufacturing processes across the board more efficient.
Quality Assurance
Microsoft Dynamics Business Central for manufacturing provides robust quality assurance features, helping to maintain product quality and meet compliance standards.
Financial Management
Financial processes integrate seamlessly with ERP solutions like Business Central. From invoicing to asset management, all financial aspects are covered.
Multi-Currency and Language Support
Global manufacturers require multi-currency and language support and Microsoft Dynamics 365 Business Central delivers on both fronts.
This makes it easier to manage international operations as your business expands to other markets.
Other Benefits of Microsoft Dynamics 365 Business Central
Smart decision-making needs robust analytics. Business Central offers built-in analytics tools that generate actionable insights for better business performance.
The software is easily customisable. You can tailor processes according to their specific needs. This ensures that the ERP system grows with your business.
Microsoft Dynamics 365 Business Central is cloud-based. This means accessibility from anywhere, anytime. It ensures that you are always connected to your business operations.
ERP solutions must offer mobility for on-the-go business operations. Business Central's mobile compatibility allows for remote access. That means continuous workflow, even when you are away from the office.
Security is a concern for any business. Microsoft Dynamics 365 Business Central adheres to stringent security protocols. This includes data encryption and multi-factor authentication.
Microsoft Dynamics Business Central for manufacturing is future-proof. Regular updates ensure that you always have access to the latest features ensuring you remain competitive.
Good vendor support is crucial for any ERP system. The teams at Mercurius and Microsoft provide excellent support for Business Central. This includes troubleshooting and regular maintenance updates to keep you ahead of the game.
A strong ecosystem of developers and partners supports Microsoft Dynamics 365 Business Central. This ecosystem gives you access to various plugins and add-ons designed to enhance the functionality of your operation.
Manufacturers have a lot to consider when choosing an ERP system. Features, cost, scalability, and more come into play, especially for smaller companies. Microsoft Dynamics 365 Business Central excels in all these areas. It's a well-rounded, reliable ERP solution which is ideal for the manufacturing sector.
DEMO
For a demo about what Dynamics 365 could do for you, please do not hesitate to book a demo with one of our expert.
CONTACT US
For any further enquiries or quotes, please do not hesitate to contact us by clicking the link below: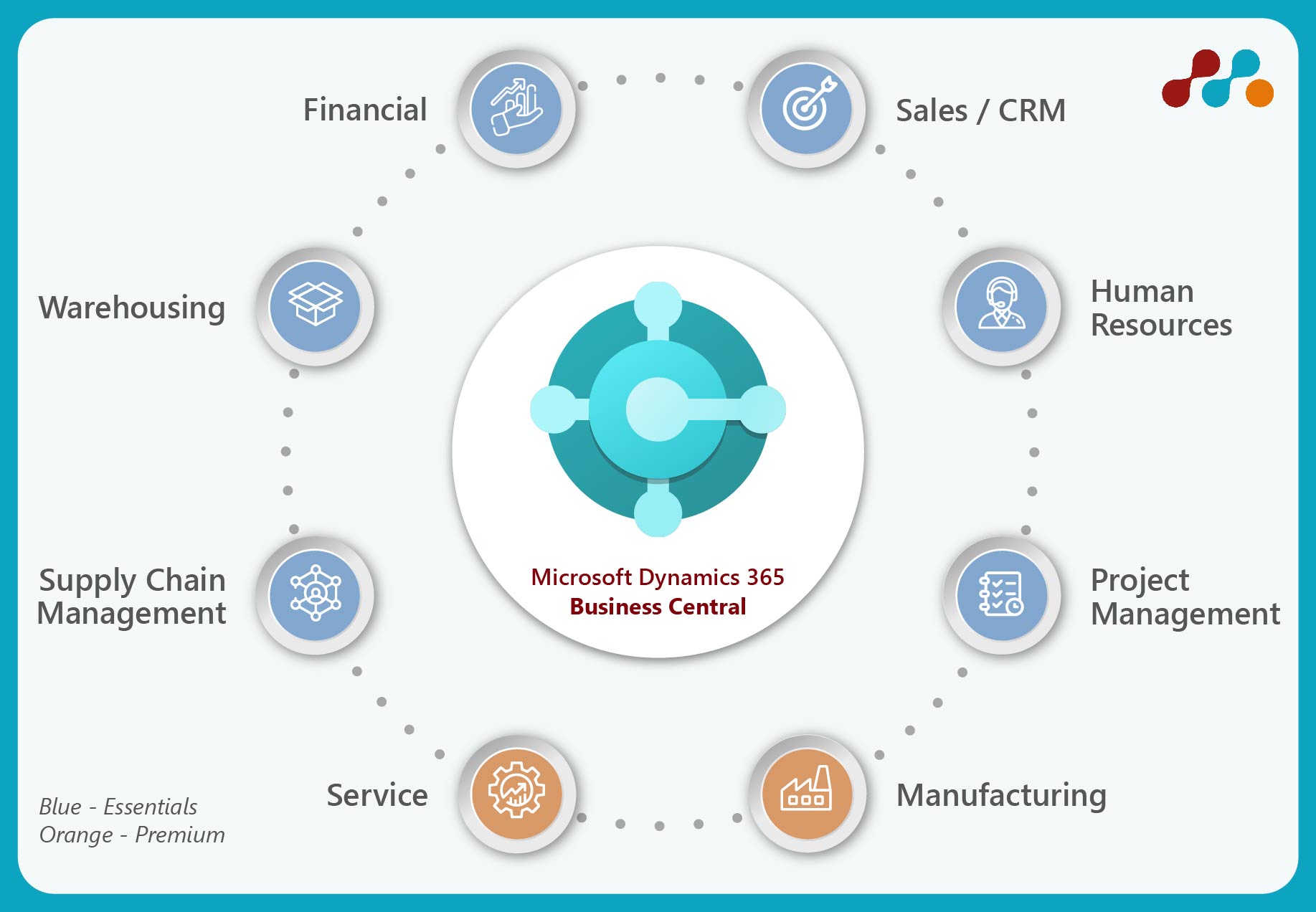 Mercurius IT: Your Partner for Dynamics 365 Business Central
"NAV 2013 was not providing new requirements for our business and it did not support all Microsoft applications. For this reason, we upgraded to Business Central 365 via the Mercurius team with their experience completing live transitions. We received fast support and solutions for different sophisticated issues. We believe that current and future NAV needs will be managed better with Mercurius IT." Adem Öner, Finance Accounting Manager, CT Automotive Turkey.
Based in Milton Keynes, Mercurius IT is a leading provider of outsourced support for Microsoft Dynamics 365 Business Central.
We have a rich history of serving manufacturing companies, offering tailored ERP solutions that align perfectly with their business needs.
This essential expertise extends to seamless system integration, customisation, and 24/7 support services that keep you ahead of the game.
By partnering with Mercurius IT, your manufacturing company immediately gains a strategic partner worth its weight in gold.
We can help in optimising the vast functionalities of Business Central, from supply chain management to real-time analytics and so much more. With our ongoing support, you can focus more on core manufacturing processes and less on system management.
Don't leave the efficiency and scalability of your ERP system to chance. Choose Mercurius IT for a tailored Microsoft Dynamics 365 Business Central experience that will transform your manufacturing operations.
Take action now to elevate your business to new heights of efficiency and profitability. Contact our team today.
Interested in a D365 BC for your Manufacturing Business?
Leave your details in the contact form to get started.