WEBINAR – Upgrading to Dynamics Business Central: What to know first!
Leave your details to watch this webinar on-demand!
If you've ever had concerns about upgrading your Dynamics NAV ERP, then this webinar if for you!
Released: 24/3/21  |  Duration: 60 mins
This webinar answers the following critical questions:
What will be the impact on licenses?
What will happen to my existing customisation and developments?
What data will be transferable and how do I do it?
Shall I stay on-premise or move to the cloud?
What is the cost of upgrading and is it fixed?
What is Microsoft Dynamics 365 Business Central?
Dynamics 365 Business Central is Microsoft's latest Enterprise Resource Planning (ERP) solution developed for small to medium enterprises (SME's). A refreshed User Interface, increased accessibility & automation capabilities provide an efficient platform that allows your employees to be more productive.
Further reading
Take a look at our previous blog posts that you may be interested in.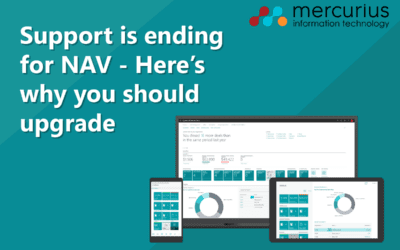 If you are a user of Microsoft Dynamics NAV 2017 or an earlier version, this blog is for you!It is often said that ERP systems have a lifespan of around five to ten years, at which point it is recommended that you upgrade your system. This doesn't mean that the ERP...
read more