Build custom, low-code web and mobile applications
Welcome to the world of Microsoft PowerApps, your key to transforming application development. In today's fast-paced business landscape, agility and efficiency are paramount. Microsoft Power Apps is a dynamic, low-code, high-impact solution for building custom web and mobile applications, tailored to your unique business needs. Say goodbye to the complexities of traditional coding and hello to a world of limitless possibilities.
What is Power Apps?
PowerApps is the go-to solution for a wide range of applications. It's the key to streamlined data integration, breaking down silos, and boosting customer engagement within your organisation. Furthermore, PowerApps excels at optimising workflows, automating repetitive tasks, and fostering cross-departmental collaboration, reducing errors and driving innovation. PowerApps also shines in customer-centric applications, offering a personalised experience that drives customer satisfaction and loyalty.
By simplifying application development, it not only saves precious time and resources but also allows businesses to redirect their focus towards innovation and growth. Furthermore, Power Apps enhances decision-making with data-driven insights, providing a strategic edge in a competitive landscape.
PowerApps seamlessly integrates with all Power Platform applications and connects to a vast array of data sources through a comprehensive library of connectors and Microsoft Dataverse. This amalgamation brings your data together, creating a single source of truth and unlocking the potential to customise and extend Office 365, Dynamics 365, and Azure capabilities.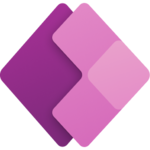 The benefits of using Microsoft PowerApps
Enhanced Efficiency: PowerApps offers a streamlined approach to business processes and workflows, reducing manual tasks and significantly boosting overall productivity.
Cost Savings: Minimise development costs by using a low-code approach, avoiding the need for extensive coding and IT resources.
Customisation: Create bespoke applications that align with your unique business requirements, without the need for extensive programming knowledge.
Data-driven Insights: Leverage the power of data analytics to make informed decisions, optimise operations, and gain a competitive edge in your industry.
Scalability: Grow and adapt your applications as your business evolves, ensuring long-term efficiency and performance.
Enhanced Collaboration: Foster collaboration among teams with user-friendly app creation tools, breaking down departmental silos and promoting innovation.
Example uses of Microsoft Power Apps
PowerApps can be effectively used in various applications and scenarios to enhance business processes and productivity, such as:
Custom Workflow Automation: Design custom workflow automation apps tailored to your business's unique processes. For example, automate the approval process for project proposals, streamlining decision-making and reducing delays.
Interactive customer Engagement Tools: Create interactive customer engagement apps for your sales and support teams to better connect with clients. Gather real-time feedback after interactions and trigger automated responses or follow-up actions based on customer feedback.
IoT Data Visualisation: Utilise PowerApps to create IoT (Internet of Things) data visualisation apps. Connect IoT sensors and devices to monitor and visualize data in real-time. This is invaluable in industries like manufacturing, allowing you to track equipment performance, predict maintenance needs, and optimise production processes.
Ready to get started with the Power Apps?
We have 100% successful track-record of serving Companies from 20+ Industries! Reach out to us and discover the transformative capabilities of innovative development and design.
Canvas Apps vs. Model-Driven Apps
PowerApps offers two distinct approaches to application development:
Canvas Apps:
These apps are like blank canvases, offering maximum flexibility for custom app design.
Developers can place and arrange user interface elements as needed, with full control over the app's appearance and behaviour.
Canvas Apps are perfect for creating unique, tailor-made applications from scratch to suit specific business needs.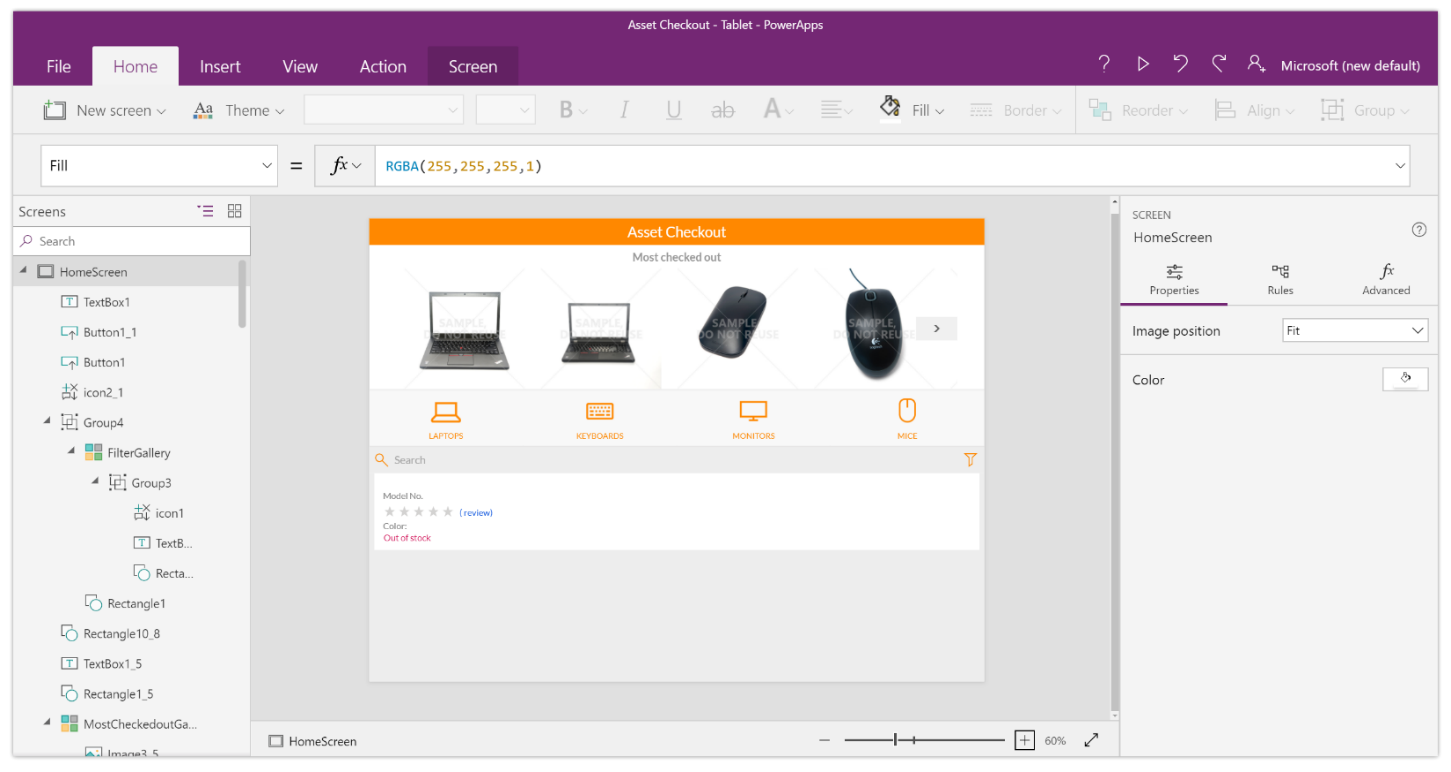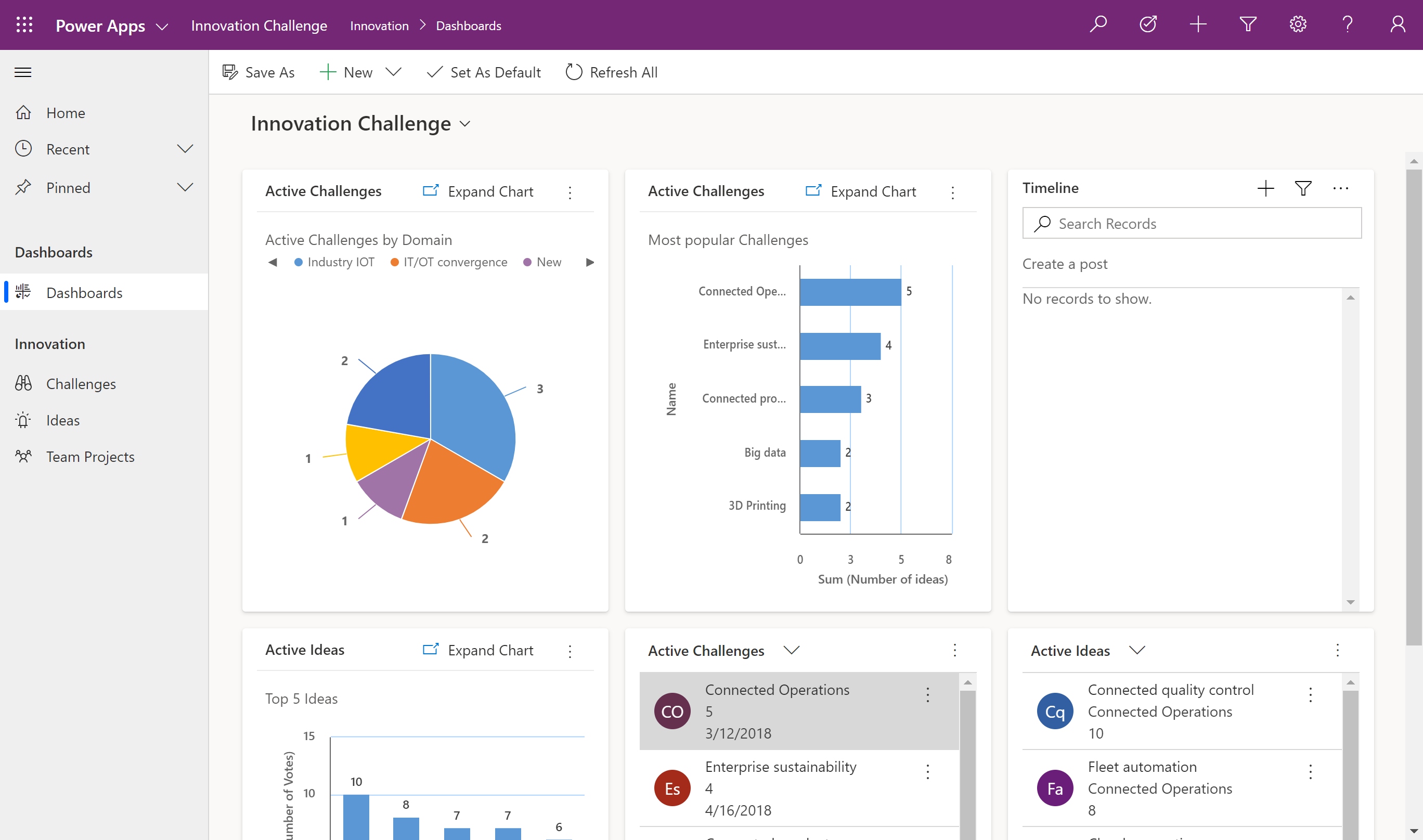 Model-Driven Apps:
Model-Driven Apps are centred around structured data and predefined data models.
They provide standardised user interfaces generated from the data model, offering a consistent layout.
Ideal for scenarios where data standardisation and enforcing business rules are critical, such as CRM or case management.
Microsoft PowerApps Functionality
Connectivity to Data Sources: PowerApps boasts an extensive array of connectors, enabling seamless integration with various data sources. You can connect to on-premises databases, cloud services like SharePoint, Dynamics 365, SQL Server, and even custom APIs, ensuring that your applications have access to critical data.
Power Query Integration: PowerApps incorporates Power Query, a powerful data transformation tool, which allows you to manipulate and shape data from different sources before it's used within your applications. This capability ensures that your data is clean, structured, and ready for analysis or presentation.
Custom Formulas and Logic: PowerApps supports custom formulas, giving you control over the behaviour of your applications. You can use formulas to define business rules, calculations, and conditional logic within your apps, making them highly dynamic and responsive.
AI Builder: With the AI Builder capability, PowerApps allows you to integrate artificial intelligence features into your applications. You can leverage AI models for tasks like image recognition, text analysis, and prediction, thereby enhancing the functionality and intelligence of your apps.
Role-Based Security: Implement role-based security to control user access to data and app features. PowerApps enables you to define roles and permissions, ensuring that sensitive data remains protected and that users only see what they are authorised to view and modify.
App Lifecycle Management: PowerApps offers robust app lifecycle management features, allowing you to develop, test, and deploy applications in a controlled and organised manner. You can version your apps, apply updates, and ensure seamless transitions between development, staging, and production environments.
Custom Connectors: For unique integration needs, PowerApps allows you to build custom connectors. This feature extends the platform's capabilities, enabling connectivity to virtually any data source or external service.
Data Export and Import: PowerApps enables data export and import functionality, facilitating data migration, backups, and bulk updates. You can export app data to common formats like Excel, work on it offline, and then import the changes back into the app.
Extensive API Support: PowerApps provides RESTful API support, allowing you to interact with external systems, web services, and cloud platforms. This capability enhances the versatility of your applications and their ability to interact with external data sources.
Power Platform works better

together
Power Pages integrates seamlessly with other applications in the Power Platform, helping build end-to-end business solutions.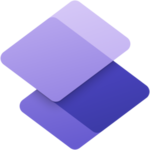 Empower individuals to effortlessly create, host, and manage low-code business websites.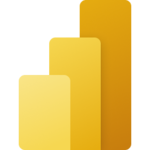 View and interact with your business data with personalised, intuitive dashboards and reports.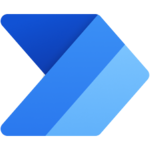 Streamlining tasks and business processes by build automated using low-code drag-drop tools.

Easily build chatbots to engage conversationally with your customers and employees—no coding required. Enables teams to easily create and publish AI-driven chatbot experiences
Allows you to securely store and manage data that's used by business applications and  your Power Pages sites. Use model-driven app constructs like forms, views, charts, and dashboards to easily surface Dataverse data.
Why Choose Mercurius IT as your Power Pages Development Partner?
As a Microsoft Gold Partner with a wealth of expertise, we have a rich heritage and a firm focus on the future to drive ongoing success for our clients. 
Our approach to working together: 
Simple – We keep it simple, so you know exactly what you're buying and how it works. 
Flexible – Our solutions can be scaled to meet your ongoing requirements. 
Value – We'll deliver the right technology for your business to optimise value. 
Responsive – We're here 24/7 to support your organisation's requirements. 
See what our customers say
Mercurius IT provided very competitive onshore and offshore rates for our Dynamics NAV implementation. In addition, they demonstrated flexibility and resourcefulness in order to meet our short implementation deadline successfully. Their functional consultants possess a high level of expertise in the product and were willing to go the extra mile to handhold our Finance team during the implementation.
We've been working with Mercurius for more than 5 years, they both implemented and support our NAV system. We've found NAV to be a great end-to-end solution for our business and it performs all our organisational processes extremely well.
Mercurius have always been very responsive to our needs and continue to offer great pro-active advice and guidance on how we can improve our business with NAV using both existing and new features. I would be happy to recommend Microsoft Dynamics NAV as a Business System; as well as Mercurius to anyone looking for a partner who is able to offer excellent skills and a high level of service at a very competitive rate.
Not only did Mercurius beat our existing partner's quote by a significant margin, they did it at a fixed price – removing our commercial risk.
In the end, they guided us carefully through the process and also implemented some great improvements to our business using the new features.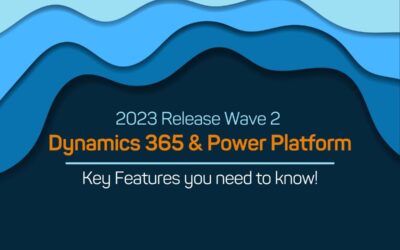 The business world is continually evolving, and so are the tools that drive it. Microsoft's Dynamics 365 and Power Platform have been at the forefront of this transformation, empowering organisations to simplify operations, enhance customer engagement, and drive...
read more
Work with a Power Pages Consultant
Get Power Pages Support with our expert consultants to help unlock the full potential of your website