Do your teams often struggle with organisation?
Do you get emails asking you to complete tasks which are then forgotten about?
Do you wish there was a way you could create and organise tasks with low effort?
Then keep reading as we have the solution for you!
We've recently finalised a solution for one of our customers that we want to share as it can help benefit a lot of businesses and teams. The configurable solution utilises Microsoft Flow & Planner to automatically create tasks from an Outlook email with a user-defined word in the subject.
What's Microsoft Planner?
You may be thinking, what is Microsoft Planner?
Planner is a part of Microsoft's Office 365 and is included in many O365 plans, so you may already have access to the application! It has been developed to provide all the necessary tools to improve your teams' structure and visibility when working on tasks and projects. It is similar to third-party applications such as Slack or Trello, yet is included in O365 and integrates seamlessly with apps in it – hence why it's possible for us to make this workflow solution!
The application is designed to make working in teams more organised and promote collaboration whilst working on projects, making it easy to organise tasks, check progress and have a centralised place to store information. Our solution utilises Planner to create tasks automatically with just an email – rather than being asked to complete a task then going into Planner and manually creating it.
What are the benefits?
We've seen a variety of benefits which come with this solution, including:
Tasks can be assigned with just a quick email – saving you valuable time
Can set-up the workflow to enable tasks to be assigned to multiple people (if multiple people are included in the email)
All attachments sent in the email will be automatically uploaded to OneDrive (or SharePoint)
Improved visibility for your teams who are working on projects together
Increased productivity of teams as there is no confusion about what is being worked on
Get up and running quickly, the workflow only takes around 30 minutes to set up
Interested in using this workflow? Get in touch!
How does it work?
In simple, the solution works by initially setting up the workflow in Microsoft Flow. This involves only some small tasks like checking settings such as which inbox folder you set the workflow up for and where attachments are saved. Once this is complete, you can be sent an email with the word "Planner" in the subject (this can be changed depending on setup) and then the tasks in the body of the email, like in the photo below.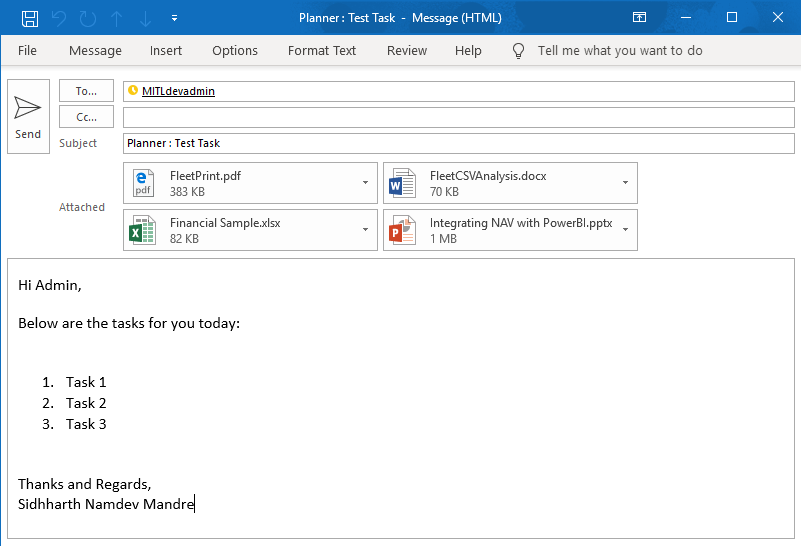 Once the email has been sent to the receiver, Flow will automatically recognise the subject and trigger the workflow to create a task in Planner. As you can see, it contains all the information that was written in the email and also at the bottom there are the attachments that were part of the email. The tasks created in this workflow have a due date set for two days after the email has been sent and the task created, but this is another setting that can be changed during the set-up.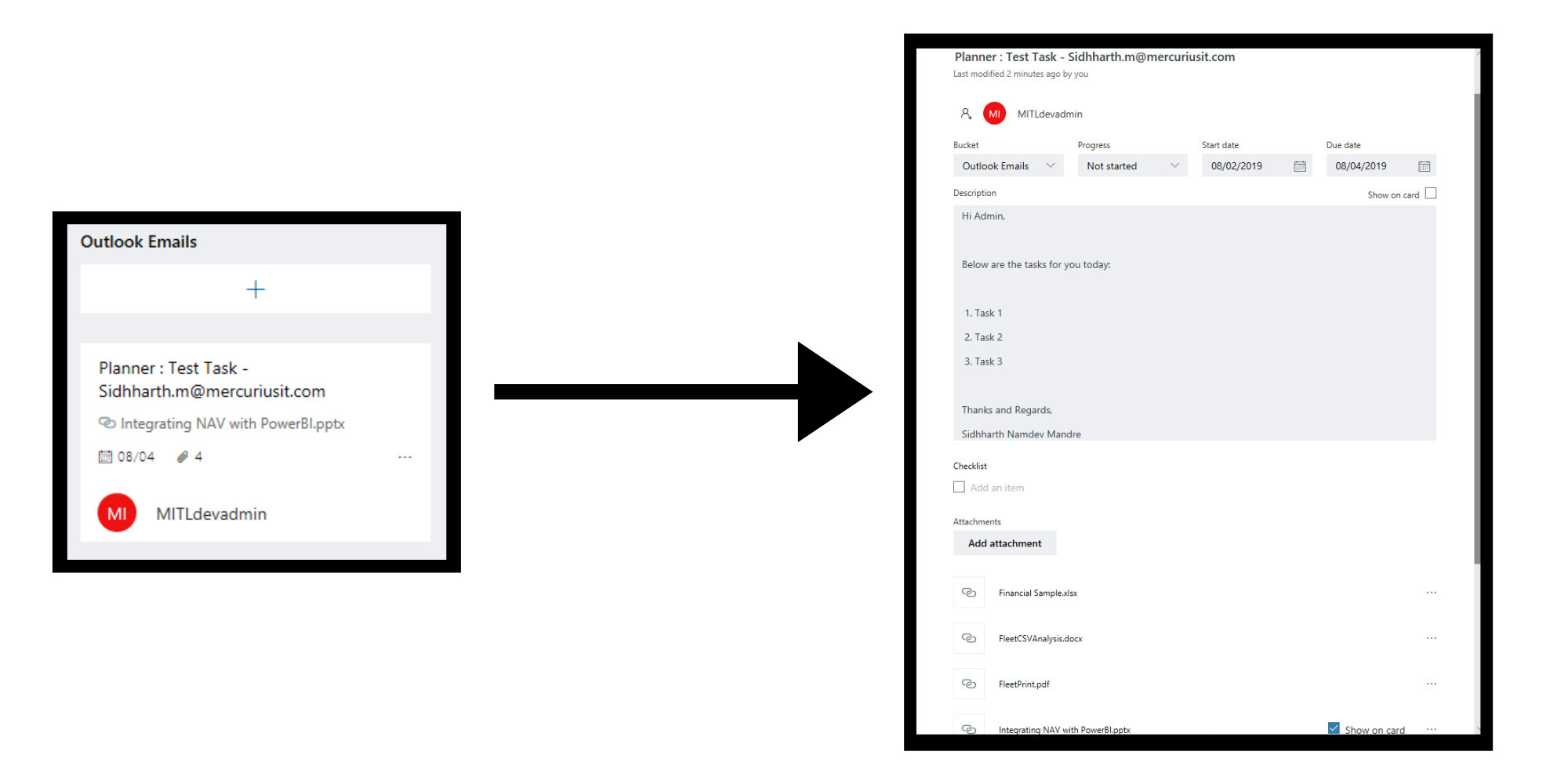 Depending on the setup, your email attachments can be stored in either OneDrive or SharePoint.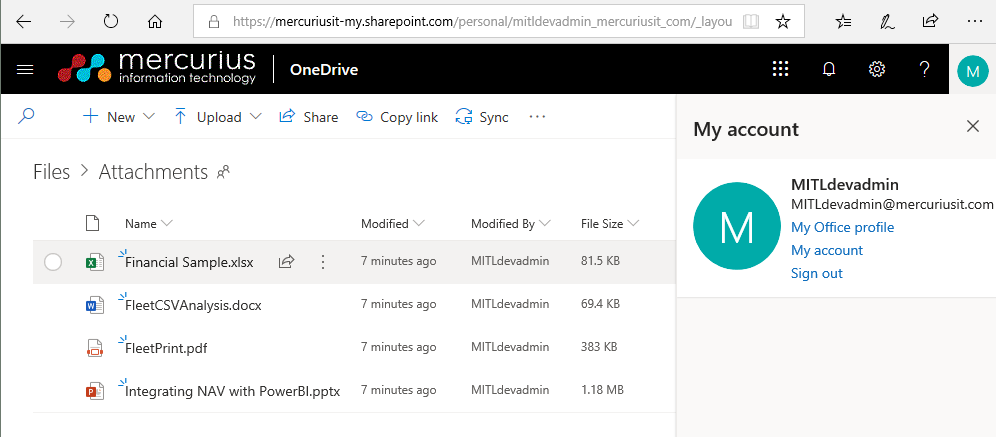 And that is basically how the solution works! A small solution but it can be very effective if you've found that your business lacks a bit of visibility and communication when it comes to assigning tasks.
If you're interested in using this workflow within your business, please just leave a comment on this blog post or alternatively, drop us an email at [email protected] or call us on 01908508080.