Human resources management has relied on more traditional methods for decades, many of which proved time-consuming and prone to errors. With the arrival of Microsoft Dynamics 365 Human Resources, however, we've seen a profitable era of digitisation, leading almost to a revolution in HR management.
Microsoft Dynamics 365 Human Resources is a comprehensive solution that leverages the power of artificial intelligence to streamline HR processes. It provides a whole swathe of features that assist with talent acquisition, employee development, benefits management, etc.
Want to find out more? Visit the team at Mercurius today.
Free Trial
See how Microsoft Dynamics 365 Human Resources can help you transform your business.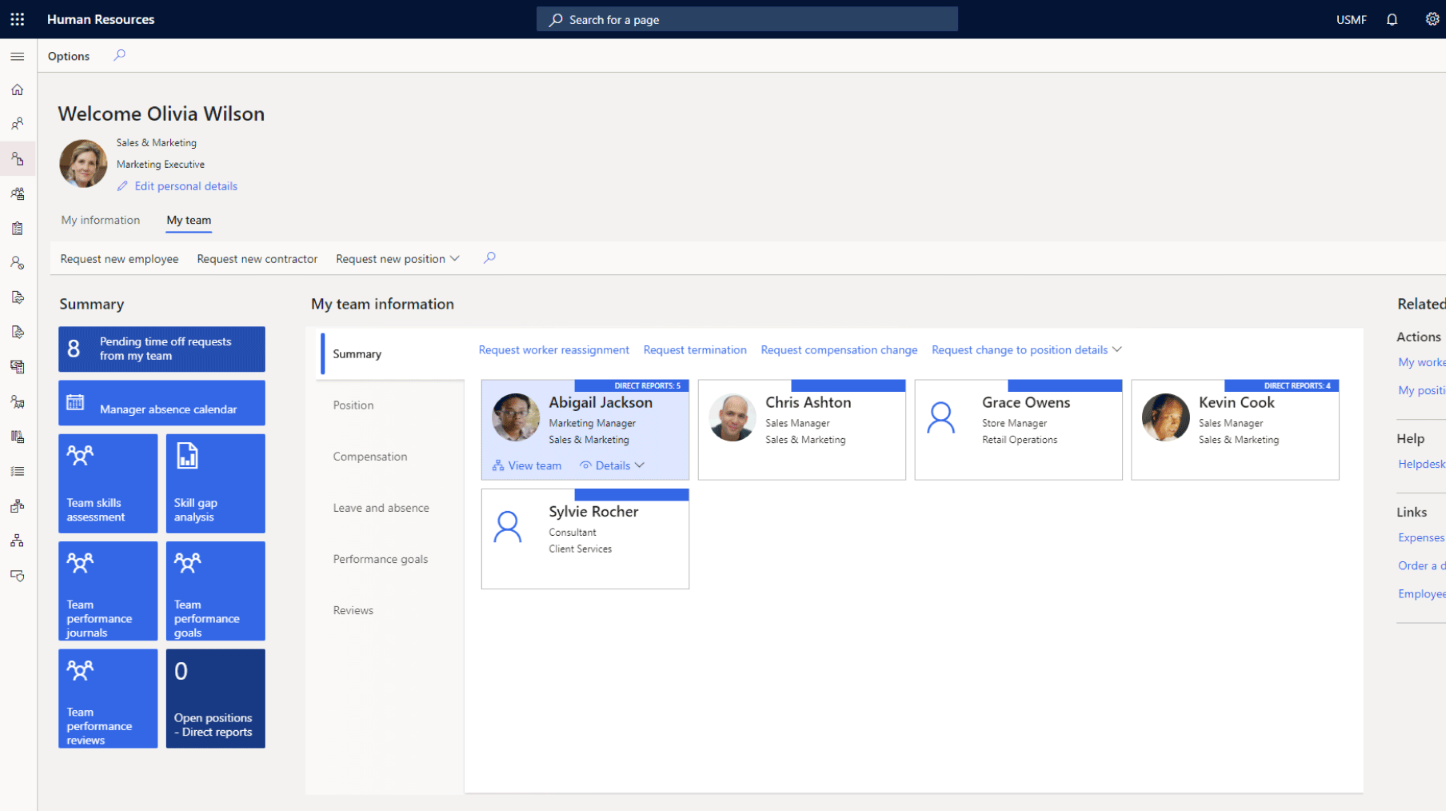 Redefining HR
The HR department was once deemed a mere administrative function but is now recognised as a strategic partner that can add significant value to any organisation, large or small. Here's how Microsoft Dynamics 365 Human Resources can work for your business:
Talent Acquisition
Recruitment is an integral part of any organisation, and Microsoft Dynamics 365 has made it far more efficient and less labour-intensive. With its advanced applicant tracking system, organisations can manage the entire hiring process on a single platform, saving considerable time and resources.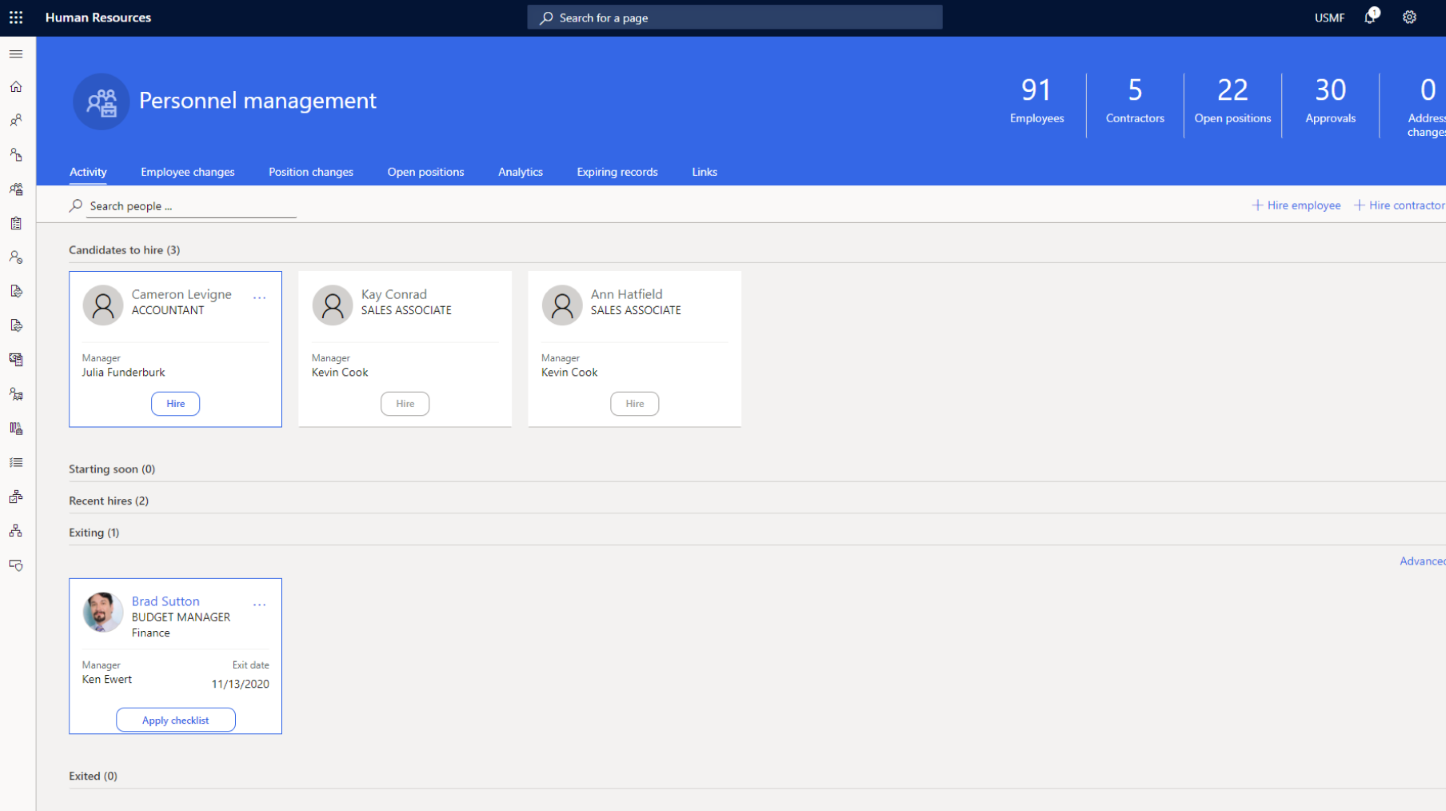 Employee Development
This is another pivotal area for an organisation's growth that benefits from a digital human resource system. Dynamics 365 Human Resources offers a centralised learning management system, making it easier for your business to create, manage, and track employee learning and development programs.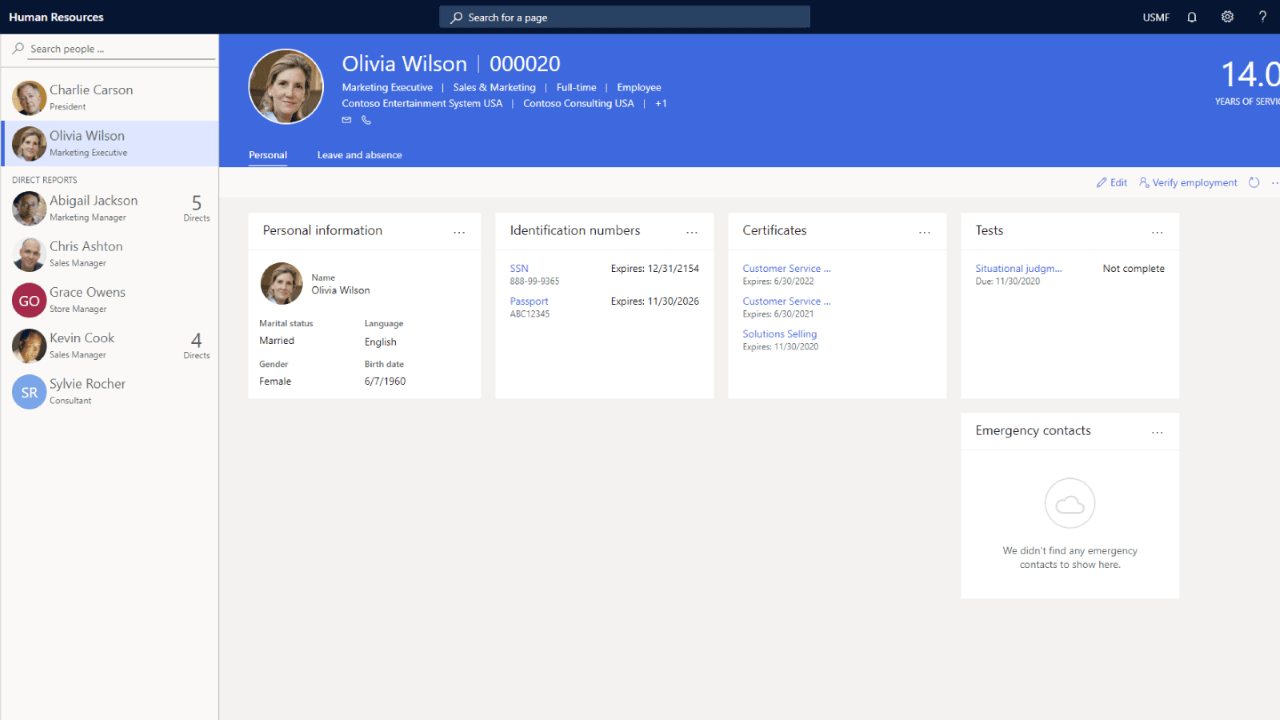 Benefits Management
Managing employee benefits can be tedious, but not with Microsoft Dynamics 365 Human Resources. It simplifies almost all the administration, enabling you to manage various benefit plans effectively.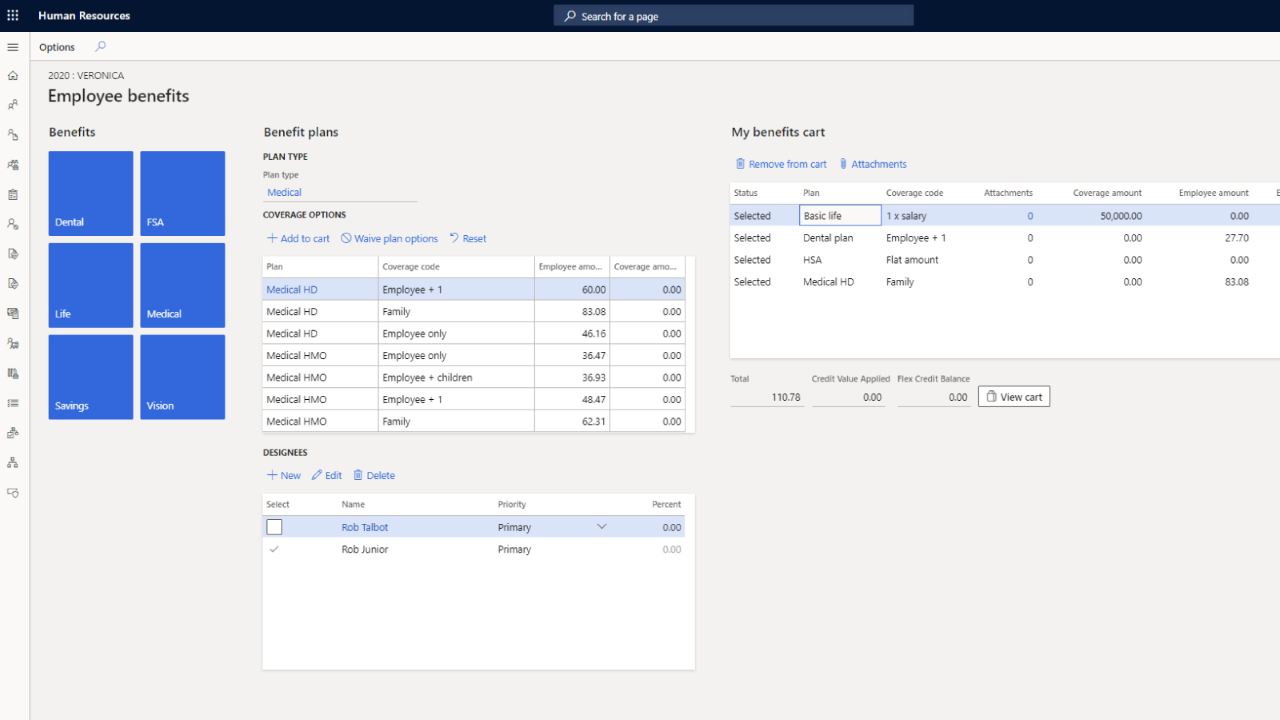 Microsoft Dynamics 365 Human Resources: Driving Digitization in HR
The HR department is no exception when it comes to digital transformation. The adoption of Microsoft Dynamics 365 signifies the move towards a systemless dependent on individuals than it used to be.
Microsoft Dynamics 365 Human Resources automates a wide range of HR tasks, from onboarding new hires to managing employee benefits.  This not only saves time but also eliminates the possibility of manual errors.
HR teams can gain access to real-time data, enabling them to make data-driven decisions. The system's advanced analytics capability provides actionable insights that can help improve HR processes.
Providing a seamless employee experience is as essential for businesses as being customer-focused. Microsoft Dynamics 365 Human Resources offers a user-friendly interface, allowing employees to easily access their HR-related information from any device.
A Competitive Advantage
In an ever-evolving business landscape, maintaining a competitive edge is critical. Microsoft Dynamics 365 Human Resources provides organisations of all sizes and in any sector with a competitive advantage by revolutionising their HR management.
By automating and streamlining HR processes, Microsoft Dynamics 365 Human Resources allows HR teams to focus on strategic tasks.
Thanks to the real-time data analysis feature, HR teams make informed decisions that can contribute to the organisation's growth and success.
Microsoft Dynamics 365 Human Resources helps boost employee satisfaction, which can lead to increased productivity and retention.
How Easy Is It to Implement Microsoft Dynamics 365?
Implementing Microsoft Dynamics 365 should be straightforward, provided you follow a well-planned strategy. It's a cloud-based business application platform that combines components of customer relationship management (CRM) and enterprise resource planning (ERP), along with productivity applications and artificial intelligence tools.
To begin with, the transition to Microsoft Dynamics 365 can be relatively simple for those already using a Microsoft product, as it readily integrates with other Microsoft solutions like Office 365. However, for businesses coming from a different system or those implementing an ERP for the first time, the process may involve several steps, each with its level of complexity.
Here are the key phases involved in implementing Microsoft Dynamics 365:
Planning and Analysis: This is the first and perhaps most crucial stage. Here, the organisation needs to identify its needs and set clear objectives for the software. It is vital to understand what you expect from Dynamics 365, how it fits into your current processes, and what changes it will bring. That's where a team like Mercurius can be helpful.
Design and Development: The next step is customising Dynamics 365 to fit the organisation's needs once the planning is done. This might involve adjusting data fields, creating new workflows, or even integrating with other software. Again, the development process could require professional assistance if your team lacks technical expertise.
Testing: Before rolling out Dynamics 365 across your organisation, conducting a testing phase is important to identify and fix any issues or bugs. This ensures that the system works smoothly and meets your business needs.
Deployment: Dynamics 365 is deployed throughout the organisation after successful testing. This phase also involves training staff members to use the new system effectively.
Support and Maintenance: Dynamics 365 will require ongoing support and maintenance like any software. Microsoft provides regular updates and patches to ensure the software continues to work smoothly and securely.
Working with a team like Mercurius can ensure you get all the right building blocks to benefit your business. We're a partner for Microsoft Dynamics and can help implement the implementation strategy that takes you to the next level.
"Their patient approach helped us a lot. They are always available and easy to get hold of from the directors down.  They also have some very talented people." Tim Bradburn, Cepac.
Microsoft Dynamics 365 Human Resources is certainly a game-changer in HR management, and many businesses and other organisations have found it invaluable.
By driving digitisation in HR, it's revolutionising HR processes across the board and providing many organisations with a significant competitive edge.
Embracing this digital human resource system could be the key to unlocking unprecedented HR efficiencies and success across your entire business landscape of tomorrow.
Our role at Mercurius is to help you bring in the digital changes that will make a fundamental difference to your business.
Want to find out more? Contact the team at Mercurius today.
Interested in implementing Microsoft Dynamics 365 HR to your business?
Leave your details in the contact form to get started.