Microsoft Dynamics 365 Business Central is available in two versions: Essential and Premium. In this blog, we will explore the functionalities of both subscription licenses to help you decide if upgrading from Essential to Premium is right for your business.
Business Central Essential Core Functionalities
The functionalities below are considered essential for the successful operation of your business:
Financial Management – general ledger, workflows and audit trails, bank management, budgets, deferrals, bank reconciliation, dimensions, fixed assets and currencies.
Customer Relational Management – contacts, campaigns, opportunity management and built-in integration with Dynamics 365 for Sales.
Supply Chain Management – sales order management, basic receivables, purchase order management, locations, item transfers, and basic warehousing.
Human Resources – employees and expense management.
Project Management – resources, estimates, jobs and time sheets.
Other – multiple languages, reason codes, extended text, Intrastat reporting, scheduled tasks, and Outlook integration.
Business Central Premium Core Functionalities
In addition to the core functionalities of the Essential modules, Premium offers service Management and Manufacturing capabilities.
Service Order Management – service orders, price management, service item management, service contract management, planning and dispatching.
Manufacturing – production orders, version management, agile manufacturing, essential supply planning, demand forecasting, capacity planning, machine centres and finite loading.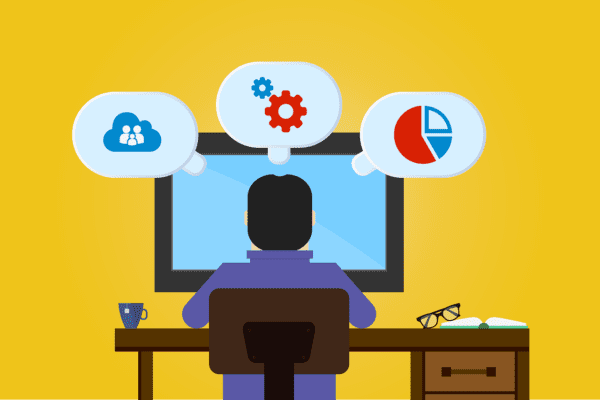 Before upgrading to Premium licenses, you would need to ask various questions; can your business afford the increase in the per-user fees? Perhaps the most crucial question to ask is do you manage service personnel and field technicians? If so, do you need to:
Register your after-sales issues, including service requests, services due, service orders and repair requests?
Set up, maintain, and monitor your service prices?
Assign service personnel based on skill and availability?
Provide service estimates and service invoices?
Record and keep track of all your service items?
Another question to ask is do you manufacture in an environment of 'Make to Stock, Engineer to Order, or Make to Order'? and you need to:
Create and manage different versions of the manufacturing bill of materials and routings?
Plan rush hours, make exceptions and handle last-minute changes?
Plan for material requirements based on demand?
Plan and create production and purchase orders?
Manage capacity on several levels?
If your answer to any of the above questions is "yes", you would need to upgrade to Business Central Premium. However, if the questions are irrelevant to your business, you would be better off sticking with the Essential version.
If you would like to discuss your needs further or you have decided to upgrade to Business Central Premium, feel free to contact us.