Mercurius IT Limited 
9th November 2022 
Mercurius IT Celebrates the Achievement of Cyber Essentials Certificate of Assurance
Milton Keynes, Buckinghamshire UK. Mercurius IT, a gold Microsoft partner for Dynamics 365 ERP, CRM, and application development, announced today that they are Cyber Essentials certified. This further validates the ongoing commitment to the data security of Mercurius IT's customers and partners. Therefore, solidifying their processes and data against any unforeseen threats. 
As of November 9, 2022, the Cyber Essentials certificate of Assurance was granted to Mercurius IT for complying with the requirements of the Cyber Essentials Scheme. 
Cyber Essentials is a government-backed and industry-supported scheme that helps businesses protect themselves against the growing cyber-attack threat. It provides a clear statement of the basic controls organisations should have to protect themselves. 
"Achieving Cyber Essentials is another milestone achieved in our overall growth strategy as we continue to remove risk from our IT Landscape by enhancing our robust and secure environment" said Lee Cridland, Director, Mercurius IT. It's also something we would like to offer to our customers; now that we've it, we can advise them on how they might also achieve Cyber Essentials." 
For Mercurius IT, Cyber security is important for a safer internet space and a secure network protecting them from 80% of the most basic cyber security breaches. Cyber Essentials certification allows Mercurius IT to showcase its network as trustworthy and secure when it comes to security.  
About Mercurius IT
Mercurius IT is a Microsoft Partner with multiple gold accreditations. It specialises in business solutions covering various industry sectors based on the Microsoft Dynamics suite focusing on bridging business needs and IT solutions to underpin the company's plans and growth. We prioritise business operations by providing the necessary expertise, tools, and insights, including consultation, implementation, customisation, and support. 
If you are interested in working with a Cyber Essentials certified Microsoft Gold Partner that will empower your business through efficiency, please get in touch. 
For more information about Cyber Essentials, click here. 
Media Contact
Bisola Orimalade
Marketing Manager
Telephone: +44 1908 508080
www.mercuriusit.com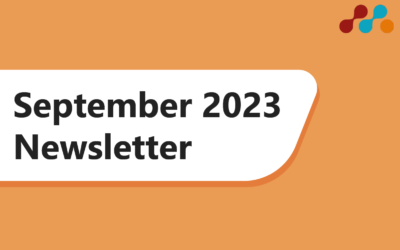 TOP NEWSWe are thrilled to announce our upcoming "What's New in Business Central" webinar on October 19th, 2023, BST. Hosted by Mercurius IT, this webinar will cover important topics related to Application and Functionality Improvement and Copilot and AI...
read more