What's New for D365 Business Central?
In Business Central, account schedules are the main tool for creating user-defined financial reports. This release provides new capabilities for account schedules that make it easier for people to produce reports in the layout they desire.
Excel layouts work the same way as Word and RDLC layouts in that they can be edited and saved back again into Business Central. With Excel layouts for Business Central reports, users can now create and edit report layouts simply by using the full palette of capabilities in Excel such as sliders, diagrams, charts, and pivot tables.
Seamless connection between Shopify and D365 Business Central will synchronize order, stock, and customer information to ensure that merchants can fulfil orders faster and better serve their customers.
Keep your sellers informed about possible shipment delays, inventory shortages, or other changes to the sales quotes and orders that you synchronize between Business Central and Dynamics 365 Sales.
What's New for D365 Power Platform?
Create and Manage Power Apps from Microsoft Lists within Microsoft Teams
The Lists app in Microsoft Teams helps users in your organisation track information, organize work, and manage workflows. With Microsoft Lists App users can track data such as issues, assets, routines, contacts, and inventory.
Now users can create mobile-friendly apps from Microsoft lists, inside teams, using a new integration with Power Apps. Users can publish their app to a channel of any team that user has access to, including the team where the Microsoft list is located.
Users can create new lists or pin existing lists from within the same team or from a different SharePoint site that they have access to.
The Lists app is available for Teams desktop, web, and mobile clients.
For more information on the Wave 1 release plan for Power Platform overall, click here.
Latest Mercurius Insights
New Web Page for Whitepapers
To further organise our insights and the information provided by our partners, we have created a new web page for anyone to easily access whitepapers.
For information related to Microsoft Dynamics 365, Third Party Logistics, Warehouse Management, and more, click here.
This month our blogs focused on third party logistics and warehousing. Please click the links to the blogs below if you are interested in reading.
How to process increasing fuel costs in your logistics software
– Click to read
Fuel prices fluctuate daily. However, we can conclude that over the past year the prices for both petrol and diesel have risen immensely. How do you make sure your prices are up-to-date and calculate fuel surcharges in your customer contracts? With a fuel clause in 3PL Dynamics, you can easily add surcharges when the fuel costs change.
Remove costly errors from your warehouse with Mobile WMS from Tasklet Factory
– Click to read
Warehousing is a cornerstone in any physical goods business with supply chain efficiency and customer satisfaction at stake, relying on your ability to handle and deliver the right items at the right time and place.
Due to the rise of e-commerce, our partner Boltrics has expanded 3PL Dynamics with many new functionalities that help you optimise your e-fulfillment processes, starting with the goods-in process. You now have the option to calculate your location capacity.
The Rising Threat of Cyber Crime to the Cold Chain
Cyber-crime is increasingly becoming a major risk to supply chain businesses.
On the 17th of May, the Cold Chain Federation is hosting an event focusing on the main threats to the UK cold chain and how businesses can protect themselves from an attack.
Our founder Jay Tahasildar will explain how software and IT solutions can be an effective frontline against cyber criminals.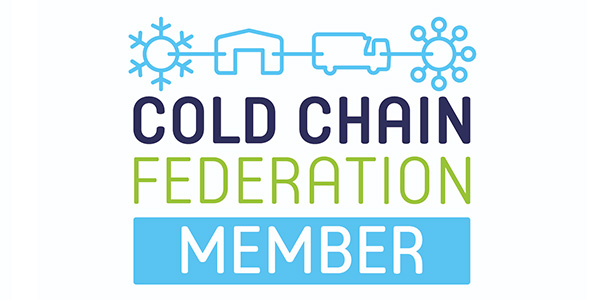 Top 5 New Features of Business Central
Our Director of Solution Architecture recently explained the top 5 new features of Dynamics 365 Business Central from the Wave 1 release of 2022. This included the enhanced Teams Integration, new Shopify Integration, and more!
How to Streamline Sales with Dynamics 365
Our senior CRM Consultant recently demonstrated how Dynamics 365 Sales can help your business. D365 Sales is one of the many Microsoft D365 CRM applications and it provides sales teams with powerful insights.
Want to see on-demand webinars about CRM, Power Platform, and more? Click here
Azure Virtual Machines increase storage throughput by up to 300%
The new memory optimized Ebs v5 and Ebds v5 Azure Virtual Machines, now generally available, feature the latest 3rd Gen Intel Xeon Platinum 8370C (Ice Lake) processor in a hyper-threaded configuration.
These VMs deliver up to 300% increase in VM-to-Disk Storage throughput and IOPS compared to the previous generation D/Ev4 VM series. The new VM series feature sizes from 2 to 64 vCPUs with and without local temporary storage best match your workload requirements.
For more information on this, click here.
Until next time!
The team is always ready to help if you have any queries. We'll give you the latest updates with the next newsletter in May.