Field Service is part of the Dynamics 365 suite of business applications designed to help organisations streamline and deliver exceptional onsite service to customer locations. The end-to-end platform provides all the necessary capabilities to optimise resources, improve productivity, and engage with customers effectively, combining workflow automation, scheduling algorithms and mobility for the success of field workers.
What are the benefits of Field Service?
Improved first-time fix rate
Complete more service calls per technician per week
Accurate account and equipment history sent to field technicians
Keep customers up to date with the status of their service call
Organise and track the resolution of customer issues
Which industries can benefit from using Field Service?
Businesses focusing on improving efficiency and delivering exceptional service will benefit from using Dynamics 365 Field Service. Here are just some examples of how different industries can benefit from using Field Service in their operations:
Manufacturing – A medical device manufacturer selling machines to hospitals and clinics uses the application to manage the maintenance of the equipment over their lifetime.
Utilities – A fibre optic cable utility company uses the application to respond to outages by dispatching technicians to problem areas.
Health Care – An in-home health care provider uses the application to schedule and dispatch healthcare workers to provide care to multiple patients.
Equipment Maintenance – A facilities manager uses the application to deliver maintenance and repair services for various pieces of equipment.
Why use Dynamics 365 Field Service?
Field Service offers robust scheduling and dispatch tools to manage resources and equipment, visualise onsite appointments and customer service, and optimise service schedules with efficient routing and resource skill matching.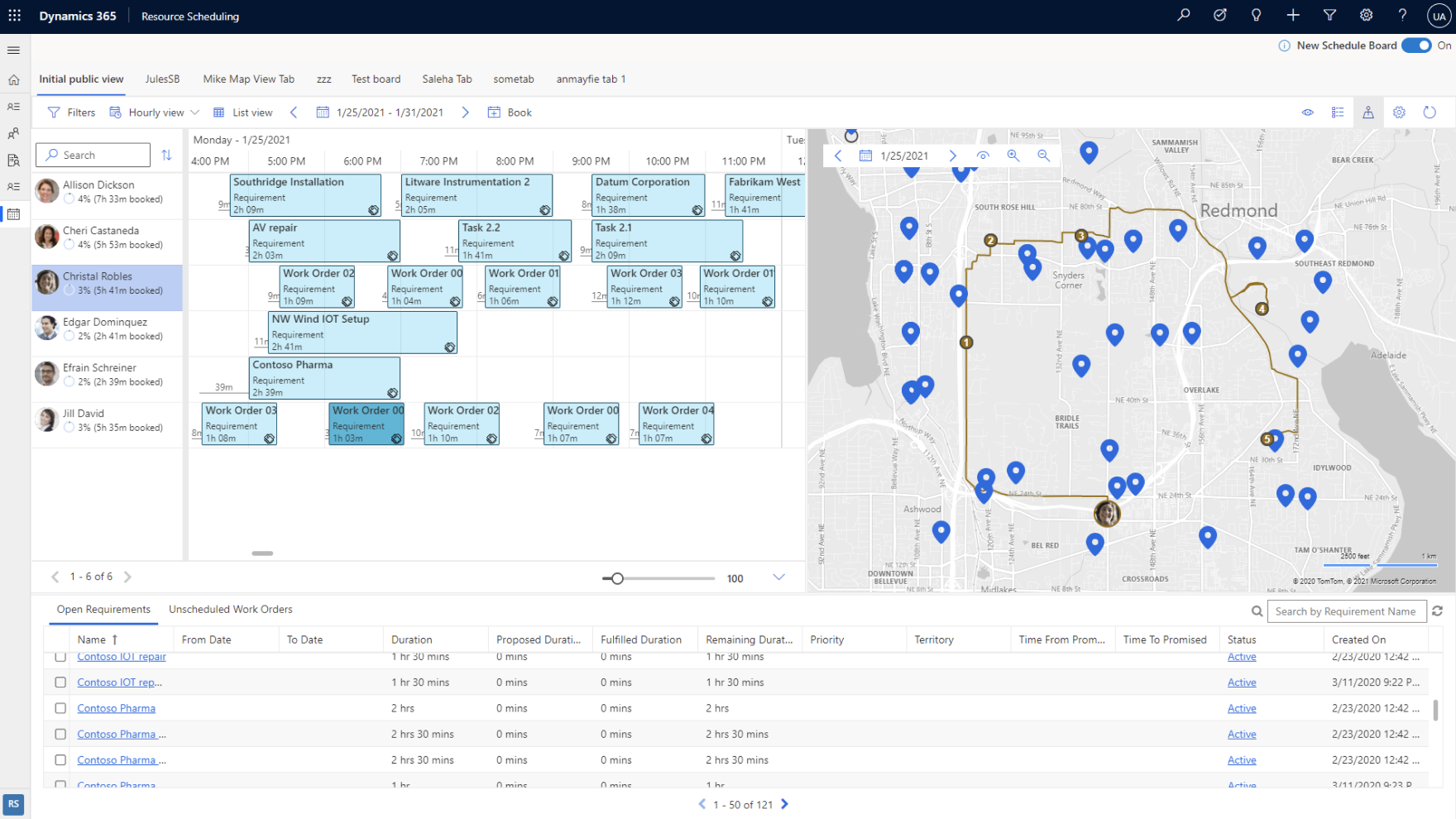 The application can also be used as a communication tool to enhance collaboration between customer service agents, dispatchers, field technicians, customers, and other stakeholders, as well as an easy-to-use, offline-ready mobile application that guides technicians through schedule changes and service work.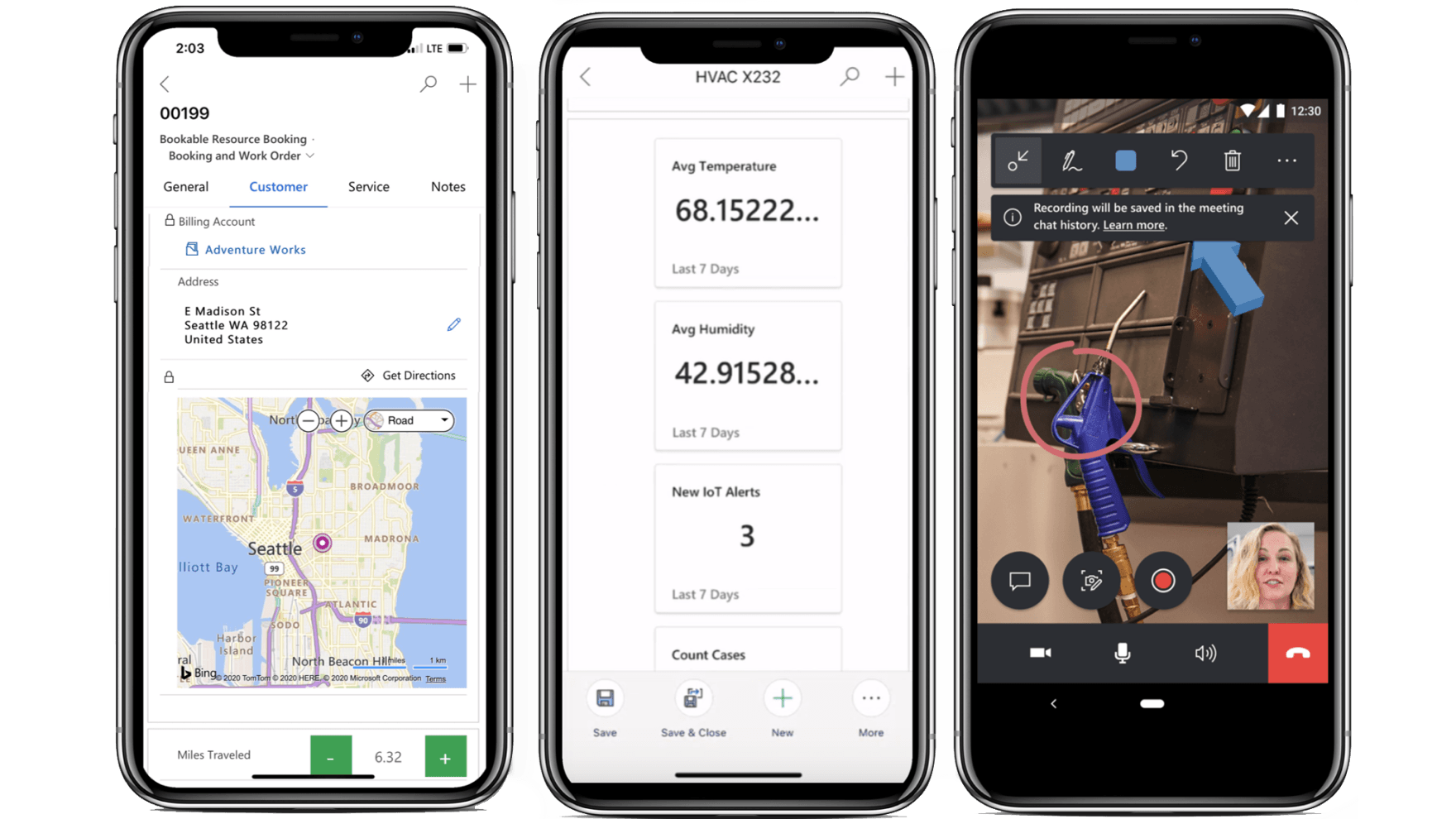 More capabilities of the Field Service application?
Asset Management – keep track of customer equipment and service history.
Inventory, purchasing, and returns – manage truck stock, purchase order requests and fulfilment, and product returns.
Billing – generate customer invoices.
Time tracking – track field workers' activities, whether travelling, on break, or time spent with customers.
Analytics – generate reports for key performance indicators relating to work orders, activities, and customer interaction.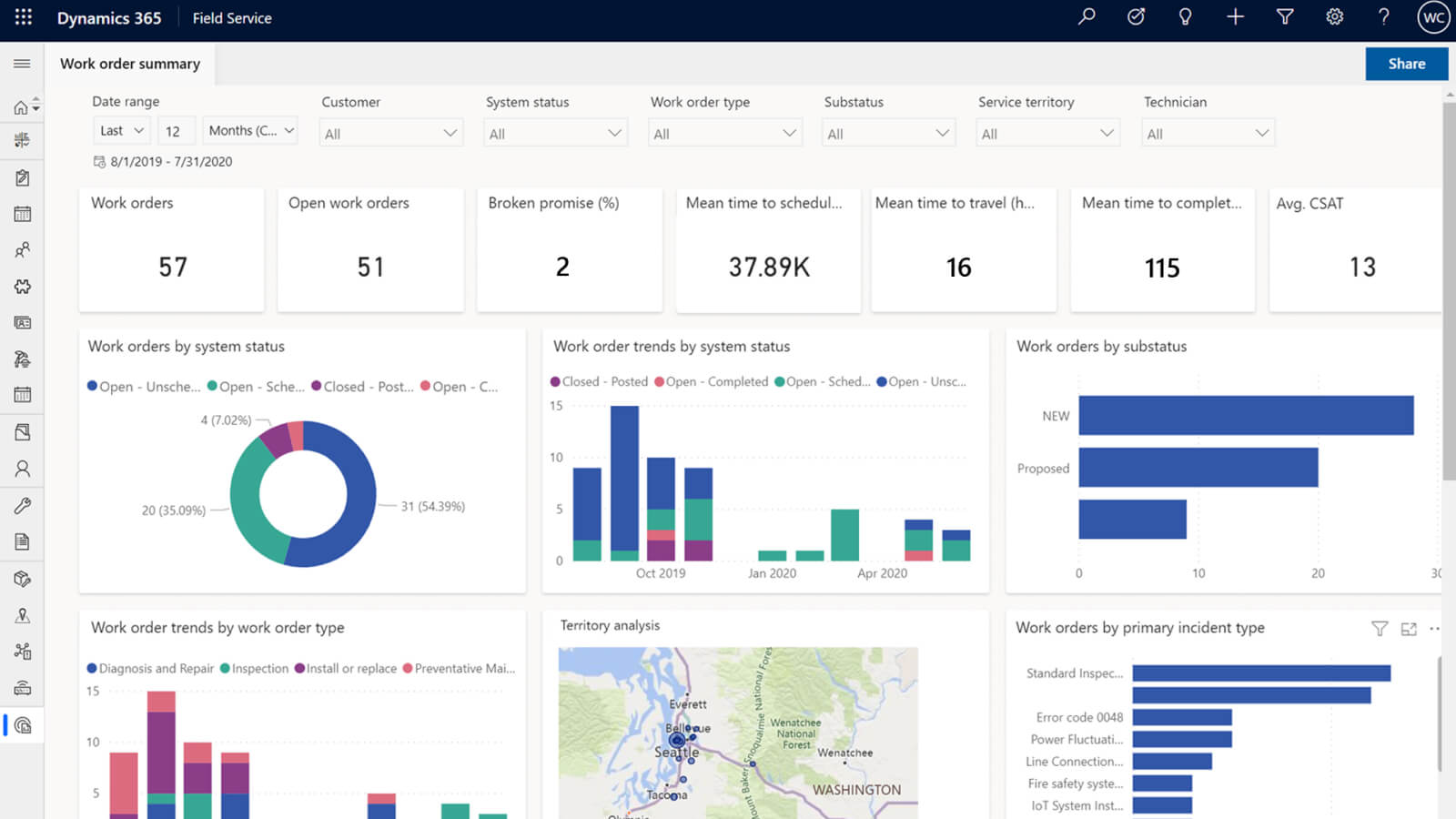 On Tuesday, 28th of June at 12:00 PM, our in-house expert will demonstrate the capabilities of Dynamics 365 Field Service in under 25 minutes. Click here to book your space for the webinar.