WEBINAR – D365 Business Central 2023 Wave 1 Release
Join us as we give an overview of Microsoft Dynamics 365 Business Central 2023 Release Wave 1, which will enhance business operations and user experience.
Event Date: 25/4/23 | Time: 11.00 – 11:30 AM BST
This webinar covers the following topics:
•Application and user experience
• Introducing data analysis
• Introducing Co-pilot in Business Central
• What's new in the administration
Further reading
Take a look at our previous blog posts that you may be interested in.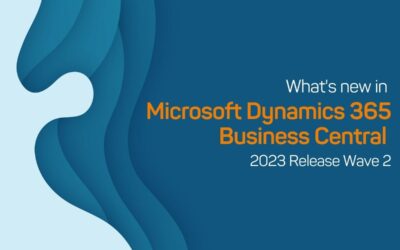 In this blog post, we're delving into the Dynamics 365 2023 Release Wave 2—a wave of updates designed to transform the business management solution. Let's explore the core updates & enhancements that are set to improve the Dynamics 365 platform, with a special...
read more