Mercurius IT Limited  
29th September 2022 
Mercurius IT Partners With ClickLearn 
Redefining the landscape of documentation and training materials for Microsoft Dynamics 365 users  
29th September 2022. Mercurius IT and ClickLearn announced today their strategic partnership to enhance both companies' relevance and to increase innovation, value, and brand recognition. 
The collaboration will enable Mercurius IT to deliver added value to its customers through its Microsoft gold partnership along with ClickLearn's platform for creating multi-format learning materials. 
"Adding value to our customers has always been our top priority", said Jay Tahasildar, the Managing Director. "Thus, building a new dynamic synergy with ClickLearn will reinforce that priority". 
In addition to training materials recorded in various languages supported by Microsoft, Mercurius IT customers can access more than 140 digital videos through ClickLearn's eLearning platform.  
"We strive to provide the best experience possible to the Microsoft Dynamics and SAP communities", said Marquis Caldwell, Sales Manager, EMEA. "We look forward to supporting Mercurius IT's Sure Step methodology with ClickLearn's quick and simple-to-use digital adoption solution for creating training material and documentation." 
About Mercurius IT  
Mercurius IT is a Microsoft Partner with multiple Gold accreditations. It specialises in business solutions covering various industry sectors based on the Microsoft Dynamics suite focusing on bridging business needs and IT solutions to underpin the company's plans and growth. We prioritise business operations by providing the necessary expertise, tools, and insights, including consultation, implementation, customisation, and support. 
Media Contact: 
Bisola Orimalade 
Marketing Manager  
+44 1908 508080 
www.mercuriusit.com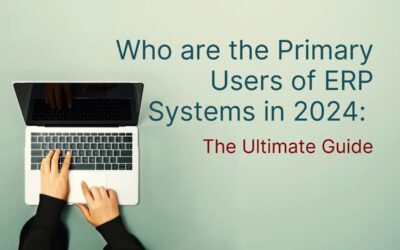 In the modern business environment, enterprise resource planning (ERP) systems have become essential for many companies interested in optimising their operations. When they first emerged in the 1990s, these solutions were complex software suites intended only for...
read more