Despite many different cloud service providers being available in the market today, usage of Microsoft Azure is increasing rapidly, with more than 95 percent of Fortune 500 companies using Microsoft Azure. This huge popularity amongst some of the largest enterprises in the world tells you that the Azure platform is a great choice for your business. With this blog post, we will be exploring 5 reasons you should be choosing Microsoft Azure as your cloud hosting platform.
Why choose azure?
Availability
Azure is widely available with 160+ physical data centers across the globe, enabling Azure to provide high availability, low latency, and scalability. Microsoft guarantee at least 99.9% availability of services, with both Infrastructure as a Service (IaaS) and Platform as a service (PaaS) capabilities available. Additionally, the Azure platform has unmatched functionality for hybrid cloud approaches with a reliable, high-performance connection of on-premises and public cloud.
Countless capabilities
Azure solutions help provide the necessary tools to solve your business problems across a variety of industries along with the capabilities modern technologies including AI, ML, blockchain, IoT, data analysis and much more. Along with all the Azure services you can utilise, enjoy seamless integration with other familiar Microsoft products & services such as Office 365, SQL, SharePoint and Dynamics 365.
Security
Microsoft guarantee protection for anything stored in the Azure cloud with multi-layered security that is built with customised hardware, has security controls integrated into the hardware and firmware components, plus added protection against threats such as DDoS. Azure has the most comprehensive compliance coverage of any cloud service provider, with more than 90 compliance certifications, including over 50 to specific global regions and countries.
Scalability
Another great benefit of the Azure platform is its ability to scale. You can ensure performance efficiency with any level of demand, whilst still only paying for the resources you use and nothing more. Azure makes it easy to add more users and capabilities along with proven guidance that is designed to help you create and implement the business and technology strategies necessary for your organisation to succeed in the cloud.
Cost
Azure uses a pay-as-you-go model that is based on your usage and highly scalable. The cost-efficient platform has been shown to be five times cheaper than AWS for Windows Server and SQL Server (source), with a price match guarantee against AWS for other comparable services. When using Azure cloud you significantly reduce the need for any of your own IT infrastructure, helping you efficiently manage budgets whilst providing powerful cloud functionality. Before getting started with using Azure, you can use the detailed cost calculator to get a good estimate of the costs you'll be occurring for the specific Azure services you use.
Are you using the cloud yet? If you are, why not Azure? 
At Mercurius IT, we're here to help you get started with your cloud transformation on the Azure platform. We can provide all Azure services and help adapt the capabilities to your unique business requirements and existing infrastructure.
Please leave your contact details in the form below for a non-obligation chat about your current situation.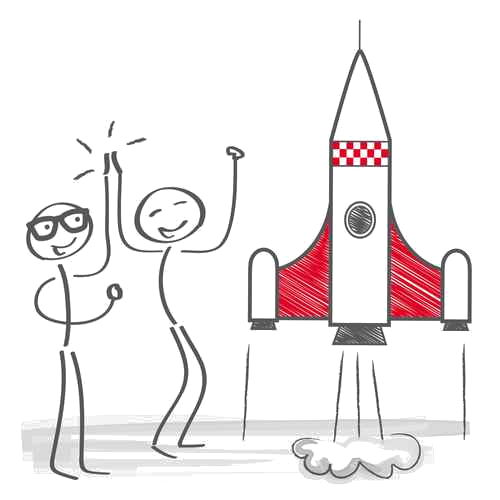 Start your cloud transformation