WEBINAR – Ask the expert: Business Central Release Wave 1 2021
Leave your details to watch this webinar on-demand!
Get to know 6 key benefits of Release Wave 1 2021 for Microsoft Dynamics 365 Business Central 
Released: 6/5/21  |  Duration: 22 mins
This webinar covers the following topics:
Discussing the key updates of Business Central 2021 Wave 1
Exploring how these features can benefit your business
What is Microsoft Dynamics 365 Business Central?
Dynamics 365 Business Central is Microsoft's latest Enterprise Resource Planning (ERP) solution developed for small to medium enterprises (SME's). A refreshed User Interface, increased accessibility & automation capabilities provide an efficient platform that allows your employees to be more productive.
Further reading
Take a look at our previous blog posts that you may be interested in.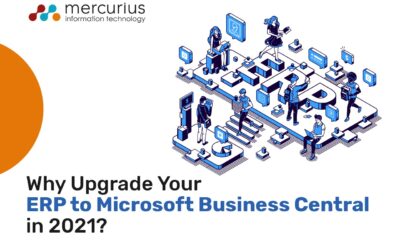 Throughout 2020 and even now, the priority for many businesses has been to save costs and maintain a healthy workforce. Plans to upgrade out-dated ERP systems were left stagnant because management teams felt it wasn't the right time. Across the world, businesses have...
read more