In the ever-evolving world of logistics and supply chain management, staying ahead of the curve is imperative for success. One crucial component that has revolutionised the way Logistics businesses move their goods is the Transportation Management System (TMS).
In this blog post, we'll delve deeper into what a TMS is, why it's indispensable, and how it can elevate your logistics processes to new heights.
What is a Transportation Management System (TMS)?
At its core, a Transportation Management System serves as the backbone of modern supply chain logistics, offering comprehensive functionality that orchestrates the planning, optimisation, and execution of goods transportation.
In essence, imagine it as your logistics expert, silently working in the background to simplify the complexities of daily transportation.
This makes fleet operations smoother, while also improving efficiency, cutting costs, and making customers happier through smart planning and data-based insights.
REQUEST A QUOTE
Get insight into your business processes, keep costs low, and respond effortlessly with the Transport Management Software (TMS) from Boltrics.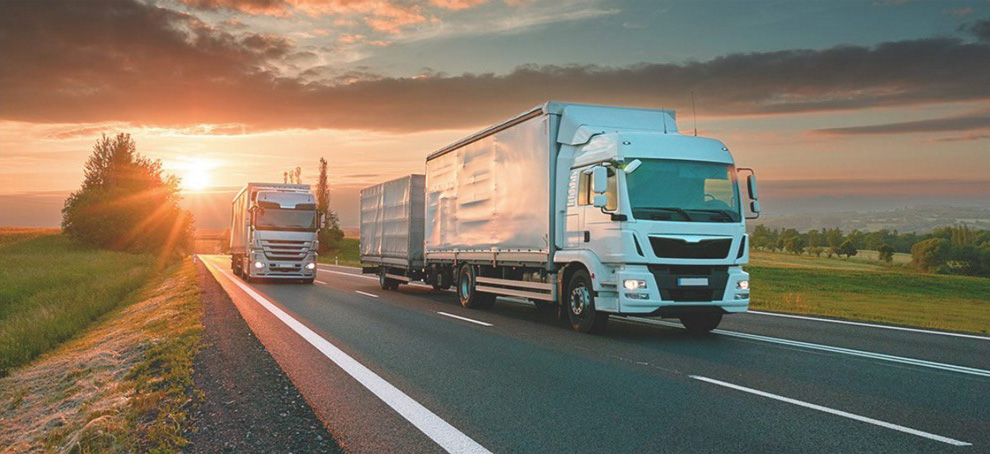 The Crucial Role of TMS in Supply Chain Logistics
In the intricate web of your supply chain, the TMS plays a crucial role. It's not just another piece in the puzzle; it's the leader guiding your logistical operations. Here's why you should think about incorporating a TMS into your logistics program:
Enhanced Strategy and Synchronisation: A TMS is your strategic ally. It empowers you to synchronise various activities within your supply chain processes, leading to more cohesive and efficient operations. Imagine the benefit of having all your logistical components dancing to the same tune – that's the magic of TMS.
Streamlined Tracking and Tracing: Manual tracking and tracing of goods are now relics of the past. With a TMS in place, you gain real-time visibility into your shipments, making it easier to manage orders and material flows efficiently. No more guessing games – you'll know where your goods are at all times.
Efficiency Across the Supply Chain: When harnessed effectively, a TMS becomes the engine driving efficiency across your entire supply chain. It's like the domino effect but in a positive way. By optimising your transportation processes, it sets off a chain reaction of efficiency that benefits your entire operation.
The Transformation from Tradition to Technology
The shift from traditional transportation methods to modern-day TMS solutions has ushered a new era of logistics.
Gone are the days when physical presence was necessary for every task. Instead, we've entered a world of software-driven logistics that brings a selection of benefits:
Optimised and Consolidated Shipments: Say goodbye to half-empty trucks and inefficient routes. TMS optimises and consolidates shipments, maximising the use of your transportation resources and reducing costs. It's the smart way to transport goods.
Improved Customer Service: With TMS, you can provide better service to your customers. Deliveries become more predictable, accurate, and on time – all essential ingredients for building lasting customer relationships.
Employee Monitoring for Informed Decision-Making: TMS doesn't just manage goods; it also helps you manage your team. You gain valuable insights into your employees' performance, allowing you to make data-backed decisions to further improve your transport operations.
A Transportation Management System (TMS) is much more than just a logistics tool – it's a strategic asset that can reshape the way your business moves goods.
From enhancing efficiency and customer satisfaction to providing invaluable data insights, a TMS is the secret ingredient that every decision-maker in the logistics world should consider.
What does Boltrics 3PL offer?
As part of their end-to-end logistics management solution, 3PL Dynamics, Boltrics offers a TMS module that comprehensively supports all transport management activities of 3PL logistics services, including efficient fleet management.
The TMS module seamlessly integrates with essential elements such as order management, trip planning, route planning, contract management, and APS planning systems, enabling a cohesive and holistic approach to your logistics operations.
Furthermore, it adeptly handles rate management, surcharges, and offers seamless integration with advanced on-board computer systems, amplifying your visibility into crucial business processes.
Boltrics' road transport software goes beyond cost optimisation; it empowers you to consistently achieve on-time deliveries while upholding stringent quality standards.
The software facilitates swift and dependable data exchange between cross-dock depots and trucks, streamlining shipment planning for your convenience.
Through intelligent and efficient vehicle loading capabilities, Boltrics' software accelerates the delivery of goods, ensuring prompt customer satisfaction.
With heightened insights into your road transport operations, you gain the knowledge needed to make informed decisions that not only boost your turnover but also refine and enhance your overall business processes.
Maximising Revenue and Streamlining Operations
Are you concerned about potential revenue leakage, such as fuel surcharges?
Boltrics' TMS module offers an intuitive solution to safeguard your earnings. By enabling you to define customer and subcontractor tariff agreements effortlessly, complete with flexible calculation methods based on factors like distance, weight, or pallet count, you gain control over your pricing strategies.
Swiftly adapt to changing circumstances or agreement price adjustments with ease.
Moreover, the modular structure of 3PL Dynamics extends beyond logistics. It seamlessly integrates with finance capabilities, ensuring seamless automation of sales invoicing processes.
Say goodbye to manual invoice creation and hello to automatic email delivery to your customers, complete with essential attachments like PODs or order specifications.
This Finance integration is powered by 3PL Dynamics' seamless integration to Microsoft Dynamics 365 Business Central, a leading Enterprise Resource Planning (ERP) solution.
Business Central empowers you to unify and streamline finance, sales, service, operations, and more, all under one comprehensive platform.
As a Microsoft product, it further integrates seamlessly with the familiar Microsoft 365 applications you use daily, providing a holistic and efficient solution for your business needs.
"Boltrics' software is always available on the latest version of Microsoft Dynamics enabling us to benefit from the latest innovations of Microsoft. So, we are better prepared for the future.
Additionally, Boltrics – again – proved to be able to successfully realize a project of this magnitude in a very short period of time."
Unifying TMS and WMS for Enhanced Efficiency
Why juggle two separate applications for Transport Management and Warehouse Management when you can seamlessly align them within a single, integrated solution?
The integration of warehouse management with transport services is a game-changer, offering a comprehensive view of your operations. Gone are the days of struggling with disjointed systems that invite data duplication and increase the risk of errors.
With an integrated solution, you not only eliminate these challenges but also unlock the potential for superior customer service and harness the power of Big Data to predict future activities, optimise load factors, and assess revenue trends over time.
As a result, businesses gain unprecedented clarity regarding their return on investment, simplifying the management and enhancement of their overall operations. It's a win-win scenario that fosters efficiency and success in one cohesive application.
Is Easy Integration with 3rd Party Software Achievable with Minimal Time and Effort?
In today's fast-paced business landscape, automating processes is paramount for meeting customer demands and maintaining competitiveness.
When a customer requires integration with a 3PL software solution, the ability to seamlessly and efficiently achieve this integration using modern technology becomes essential.
A 3PL software solution that is powered by its own integration platform brings significant advantages by eliminating the need for third-party service providers, such as EDI integration.
This streamlined approach drastically reduces the time and effort required for integration, ensuring prompt responsiveness to customer demands. Ultimately, this translates to heightened customer satisfaction and retention.
Furthermore, having a unified software solution encompassing all logistics processes (WMS, TMS, and FMS) offers a multitude of benefits for companies engaged in diverse logistics operations. The seamless integration between these modules eliminates the complexity associated with managing multiple disparate software solutions, streamlining day-to-day operations.
 In addition to simplifying logistics, centralising operations enhances efficiency and provides clearer visibility into the supply chain. This, in turn, results in improved customer satisfaction.
By opting for the Boltrics solution, companies not only save time and money but also reduce the need for training employees on multiple software systems, allowing them to focus on mastering a single, unified platform.
 Are you ready to embark on this transformative journey? Embrace the power of TMS and witness your supply chain reach new heights of efficiency and effectiveness.
To learn more about how 3PL Dynamics can transform your logistics, fill out our contact form below. Your journey to logistics excellence starts here!
Interested in implementing 3PL Dynamics to your business?
Leave your details in the contact form to get started.