The end of the year is in sight. Generally, this also means the end of your financial year. Do you want to prevent errors in the new year? Make sure you are not surprised by sudden notifications? And keep supporting your processes to the best of your abilities? Then, this is the perfect moment to review your setups. Are your contracts valid for the upcoming year? Did you already update your number series? Easily check your settings and adjust your invoice periods, number series and contracts with the help of the how to videos below.
A new year brings new invoice periods. Are these already available in your Dynamics environment? If not, watch how you can easily create new invoice periods in just 7 steps.
Do you use number series that have the current year in it? Then you will have to create new ones for 2022. Do this with the help of the video below.
To prevent mistakes, you have probably set up that colleagues can only book in the current financial year. However, when you forget to change these settings for the new year, you will immediately face errors when booking a receipt or shipment. Follow the steps below and change your general ledger setups.
In 3PL Dynamics, you also have the possibility to give certain users different booking rights. For example, you can keep the previous financial year open for your accountant, but closed for the rest of the users. Change your user setups with the help of the video below.
Do you capture price arrangements in your WMS or TMS Contracts? Then you have to check if your contracts are still valid next year. And do your prices rise? Change them immediately while you're at it!
In the video you can see how this is adjusted for WMS Contracts. When you use TMS Contracts, you can change this in a similar way. 
As you can see, you can easily check and change your invoice periods, contracts and setups yourself. Make sure you do not start the new year with errors due to any of these setups. As you can see, these can be prevented. Do you need help with your yearly check? Contact us here.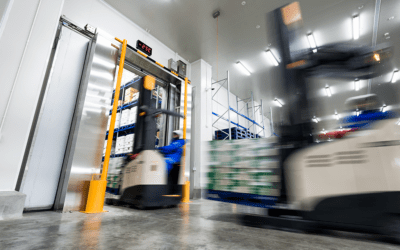 There has certainly been an increase in the need for cold storage solutions in recent years and facilities and systems have become increasingly sophisticated over that time. The ability to track food from farm to supermarket, for example, has never been so accurate.  ...
read more