Microsoft Dynamics 365 CRM
Transform your customer journey from sales to service with an end-to-end, integrated CRM.
Introduction
Customer Relationship Management (CRM) Solutions were developed to help manage, maintain and analyse customer data & interactions from a singular location
About Microsoft Dynamics 365 CRM
Microsoft Dynamics 365 is a flexible platform that helps your business streamline critical processes and connects your data to build relationships, increase productivity and improve customer satisfaction. Choose a singular application and use it as a powerful business solution or integrate multiple CRM tools that work seamlessly together to increase functionality across additional departments.
Make an Informed Decision with a Indicative Proposal
Unlock the power of Dynamics CRM; Simplify operations and Accelerate growth. Request a tailored quote for Microsoft Dynamics 365 CRM now!
What applications make up Dynamics 365 CRM?

Sales
Empower sellers with insights to personalise relationships, predict customer needs, and increase sales.

Marketing
Unify sales and marketing activities to transform your customer engagement experiences at every interaction.

Human Resources
Attract, onboard and set employees up for success with an intelligent cloud-based HR service.

Customer Service
Earn customers for life with personalised experiences and a world-class service standard across every channel.

Field Service
Master the service call with smarter capabilities for your field engineers; from optimised scheduling to predictive maintenance.

Project Operations
Bring people, processes, and automation technology together in your projects.
DEMO
For a demo about what Dynamics 365 could do for you, please do not hesitate to book a demo with one of our expert.
CONTACT US
For any further enquiries or quotes, please do not hesitate to contact us by clicking the link below:
How do the applications work together?
As Dynamics 365 is a cloud-based platform, all your data is securely stored in a centralised database, this means that whatever CRM application you use, the data is up-to-date and accurate – saving you from any of risk of duplicating records. Dynamics 365 CRM can be at your side through the entire customer journey, with complete visibility throughout it. 
It doesn't stop at just CRM products however, for an even further integrated business solution, you can add other Dynamics 365 products for key business processes like financials, HR, eCommerce and more – including intuitive AI applications to guide your business to success.
How is Dynamics 365 CRM licensed?
Microsoft have made Dynamics 365 as flexible as possible in terms of licensing, you can simply pick and choose the applications you want to use within your business, then select the number of users (full users or team members), giving you complete freedom and ensuring you're not purchasing something with no relevance to your business.
The applications follow a 'Base / Attach' model, in which you choose your 'base' product, which you pay full price for, then any additional applications use 'attach' licenses, which are offered at a significantly discounted rate.
Benefits of using Dynamics CRM products together
Move from disparate legacy systems or manual spreadsheets, to a singular, unified solution.
Eliminate the need for IT server hosting with secure, scalable Azure cloud hosting
Flexible licensing options that can scale with ease as your business grows
Integration to Office 365 & Power Platform to further improve productivity
Transformed sales and service processes
Centralised, 360-degree view of your customers
Free Trial
See how Microsoft Dynamics 365 can help you transform your business before you buy.
Contact us about D365 CRM
See what our customers say
Mercurius IT provided very competitive onshore and offshore rates for our Dynamics NAV implementation. In addition, they demonstrated flexibility and resourcefulness in order to meet our short implementation deadline successfully. Their functional consultants possess a high level of expertise in the product and were willing to go the extra mile to handhold our Finance team during the implementation.
The upgrade of NAV went perfectly thanks to the support of the Mercurius IT team present on our site. The numerous tests and various problems were resolved quickly in accordance with the announced schedule.
Not only did Mercurius beat our existing partner's quote by a significant margin, they did it at a fixed price - removing our commercial risk.
In the end, they guided us carefully through the process and also implemented some great improvements to our business using the new features.
FAQ's about Microsoft Dynamics 365 CRM
What is Microsoft Dynamics 365?
Microsoft Dynamics 365 is a cloud-based business application that helps organisations manage their financials, customer relationships, and operations. It offers a range of modules that can be customised to meet the specific needs of different industries, including sales, finance, marketing, customer service, and more. With Dynamics 365, businesses can gain deeper insights into their operations through real-time analytics and personalised dashboards, allowing them to make smarter decisions and drive better outcomes. It also enables teams to collaborate more effectively, automate processes, and streamline workflows, increasing efficiency and productivity. 
Can I implement Dynamics 365 CRM in the cloud?
Yes, you can implement Dynamics 365 CRM in the cloud! It's a great way to take advantage of all the benefits of cloud computing, like scalability and flexibility. Plus, it can help you save money on infrastructure and maintenance costs. Ensure you choose a cloud provider that meets your needs and has the necessary security and compliance measures.
How does Dynamics 365 benefit customers?
Dynamics 365 offers numerous benefits to customers by providing them with a comprehensive suite of tools to manage their business operations. From sales and marketing to finance and operations, Dynamics 365 provides a seamless experience that allows customers to focus on what they do best. With its powerful analytics and reporting capabilities, customers can gain valuable insights into their business and make informed decisions. Additionally, Dynamics 365 offers a high level of customisation, allowing customers to tailor the platform to their unique needs. Overall, Dynamics 365 provides customers with a powerful and flexible solution to help them grow and succeed in today's fast-paced business environment. 
What are the advantages of using a Dynamics 365 partner?
Partnering with a Dynamics 365 partner can help you get the most out of the platform. They will have the expertise to help you implement and customise the software to meet your unique business needs. Additionally, a partner can provide ongoing support and assistance, helping you stay updated with the latest features and functionalities. Partnering with a Dynamics 365 partner can also help to reduce the risk of downtime and other issues, as they will have the technical expertise to resolve any problems that may arise quickly. Partnering with a Dynamics 365 partner can help you maximise your investment in the software and ensure your business runs as smoothly and efficiently as possible. 
Why do customers choose Microsoft Dynamics 365 CRM?
Customers choose Microsoft Dynamics 365 for many reasons. Some appreciate the powerful functionality that enables them to manage their business more efficiently and effectively. Others value the platform's flexibility and scalability, allowing them to customise and adapt their system as their needs change over time. Still, others appreciate Microsoft's robust security features to help protect their data and keep their business safe. Whatever their reasons, customers can be confident that they are choosing a proven and reliable solution with Microsoft Dynamics 365. 
How do Dynamics 365 Business Central and Dynamics 365 CRM work together?
Dynamics 365 Business Central manages financials, operations, sales, and customer service. Dynamics 365 CRM manages a fleet of vehicles and assets. Used together, they streamline operations, reduce costs, and aid decision-making. Integration is key for optimal results. 
How many users can Dynamics 365 support?
Dynamics 365 can support many users, making it an ideal solution for businesses of all sizes. The exact number of users that can be supported will depend on various factors, including the specific version of Dynamics 365 being used and the hardware and software configuration of the system. However, in general, Dynamics 365 has been designed to scale to meet the needs of even the largest organisations, so users can rest assured that they can accommodate their growing business needs. 
How much do Microsoft Dynamics 365 licenses cost?
The cost of Microsoft Dynamics 365 licenses varies depending on the organisation's specific needs. Factors such as the number of users, the modules required, and the level of support needed all play a role in determining the final cost. It is recommended to contact a Microsoft Dynamics 365 partner for a personalised quote based on your specific business requirements. 
What are the different Microsoft Dynamics 365 licenses?
Several Microsoft Dynamics 365 licenses are available, each with its own features and capabilities. Some of the most popular licenses include the Dynamics 365 Sales license, designed for sales teams and includes features like lead and opportunity management, forecasting tools, and mobile access. The Dynamics 365 Customer Service license also includes features like case management, knowledge management, and voice of the customer tools. Other licenses include Dynamics 365 Marketing, Dynamics 365 Finance, and Dynamics 365 Supply Chain Management, each with unique features and functionality. It's important to carefully evaluate your business needs and goals before selecting a Dynamics 365 license to ensure you choose the one that best meets your needs. 
How will Dynamics 365 be licensed?
To license Dynamics 365, you must determine which specific applications and features you require for your business needs. Microsoft offers a variety of licensing options, including per user, per app, and device. It is important to carefully consider your options and choose the licensing model that best suits your organisation's needs and budget. Additionally, Microsoft offers both monthly and annual subscription options, allowing for flexibility in terms of payment. Overall, the licensing process for Dynamics 365 is designed to be simple and customisable to meet each organisation's unique needs.
Microsoft Dynamics 365 Online vs. On-Premise
Dynamics 365 Online is a cloud-based solution offering various benefits, including automatic updates, flexible scalability, and reduced IT infrastructure costs. It also allows for remote access and collaboration, making it an ideal option for organisations with remote teams or multiple locations.  
On the other hand, Dynamics 365 On-Premise is installed on local servers and offers greater control and customisation options. It may be the better choice for organisations that require strict data control or have complex integration needs.
How do I choose the right Microsoft Dynamics Partner to work with?
When selecting a Microsoft Dynamics Partner to work with, there are a few key factors to consider. First, ensure the partner has experience in your industry and a strong track record of successful implementations. It's also important to consider their level of expertise and certifications in Microsoft Dynamics. Additionally, take the time to talk to their references and ask about their level of customer support and communication. Finally, consider the partner's overall company culture and values to ensure they align with yours. Considering these factors, you can find a reliable and knowledgeable Microsoft Dynamics Partner to help your business succeed. 
How do I extend or customise my Dynamics 365 system?
You can extend or customise your Dynamics 365 system in a few ways. One way is using built-in customisation tools like the Power Apps platform and the Common Data Service. These tools allow you to create custom entities, fields, forms, and views to match your business needs. 
Another option is to use Microsoft's development tools, such as Visual Studio and the Dynamics 365 SDK. With these tools, you can create custom plugins, workflows, and integrations with other systems. 
Finally, you can also take advantage of Microsoft's AppSource marketplace, which offers a wide range of pre-built solutions and add-ons that can extend the functionality of your Dynamics 365 system. Whether you are looking to enhance your reporting capabilities, improve your marketing automation, or streamline your sales processes, a solution is likely available to help you achieve your goals. 
Can we purchase our Dynamics 365 software licenses from Mercurius IT?
Yes, you can purchase your Dynamics 365 software licenses from Mercurius IT. In fact, buying licenses from Mercurius IT ensures that you are getting genuine and high-quality licenses. It also ensures that you receive the best possible support from Microsoft. 
How do we arrange a demo or trial of Dynamics 365 with Mercurius IT?
You may contact Mercurius IT directly or visit their website at www.mercuriusit.com to schedule a consultation. They will be able to provide you with all the information you need to get started.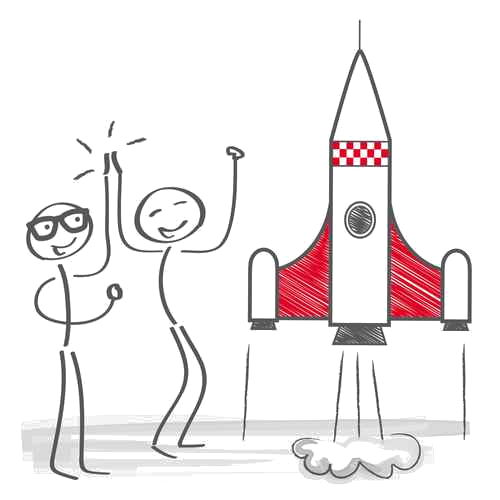 REQUEST A PROPOSAL AND FREE TRIAL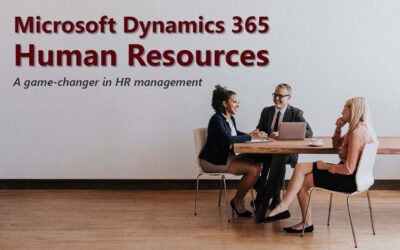 Human resources management has relied on more traditional methods for decades, many of which proved time-consuming and prone to errors. With the arrival of Microsoft Dynamics 365 Human Resources, however, we've seen a profitable era of digitisation, leading almost to...
read more