WINDOWS ADMIN  CENTER IN THE AZURE PORTAL
Windows Admin Center, the server management tool, is now available in preview in Azure!
This new capability enables seamless and granular management of your Windows Server Azure IaaS (Infrastructure as a Service) virtual machines (VMs) from within the Azure portal.
Windows Admin Center unlocks incredible capabilities for the Azure portal by providing you with an interface to manage your Windows Server virtual machines.
Feature Highlights
Familiar UI
Designed for the cloud
Secure
Windows Admin Center in the Azure portal is available to all Windows Server customers on Azure running Windows Server 2016 or higher virtual machines in the public cloud. Create a new virtual machine today or deploy Windows Admin Center on your existing infrastructure. You can begin managing your virtual machines in Azure using Windows Admin Center by navigating to the "Windows Admin Center (preview)" blade under "Settings" in the Virtual Machine Azure portal UI.
If you would like to know our other IT infrastructure offerings, please have a look.
Solving Today's Warehouse Challenges
WEDNESDAY 4TH AUGUST 
10:00 AM BST

In our live session with our partner Tasklet Factory, we will run through:
– How current warehouse challenges can be met
– How processes can be optimised with Mobile WMS
After the presentation, there will be a question-and-answer session.
Add to Outlook calendar: Outlook
Add to Google Calendar: Gmail
CHALLENGES FACED BY MANUFACTURING BUSINESSES 
Over the past year and a half, manufacturers faced major issues when product demand increased, and insufficient raw materials affected the global supply chain. In addition, using inefficient systems increases the risk of not meeting customer demands, especially when workforce is reduced. However, with the right ERP system, processes can be automated to improve efficiency and reduce overhead costs.
Are the below manufacturing challenges familiar?
Tracking all overhead production costs
Disparate systems creating delays and increasing overhead costs
Easily communicating with customers/suppliers via E-Commerce portal
Difficulty with automating processes
Staying compliant with GDPR and HMRC
System is vulnerable to cyber attacks
If the answer is yes to any of those challenges, then feel free to visit our web page.
It gives more information on these challenges and how they can be addressed with Business Central.
Dynamics 365 Sales Insights

In last week's webinar, two of our CRM consultants explained useful features of Microsoft Dynamics 365 Sales and demonstrated a native integration between D365 Sales (CRM) and Business Central.
If you're looking for a way to boost seller productivity, improve conversion rates, and close opportunities faster, then you don't want to miss this recording!
Click below to watch the recording.
WHAT'S NEW FOR BUSINESS CENTRAL?
Our teams are always ready to help you improve your current system.
To keep you informed, they have prepared a summary of the current and upcoming releases. Click the links to find further information on each feature.
Most of these features will be made generally available in October. There are many more new features coming up besides these!
Application
Better with Microsoft 365
Governance and Administration
Modern Clients
IoT INTEGRATION WITH DYNAMICS 365 CRM AND POWER PLATFORM
If you want to enhance your customer experience, you should be able to connect with your potential customers wherever they are.
Dynamics 365 Customer Engagement Apps & supporting capabilities help you to connect with your customer anytime, anywhere.
Dynamic 365 add automated support using Virtual agents and IoT devices.
Microsoft Dynamics 365 Customer Service helps you by providing digital tools such as Self-service sites, communities, and chatbots as well as IoT integration for remote detection and service.
Digital tools enable self-service and more timely and predictable responses to your customers.
Microsoft Dynamics 365 Mixed Reality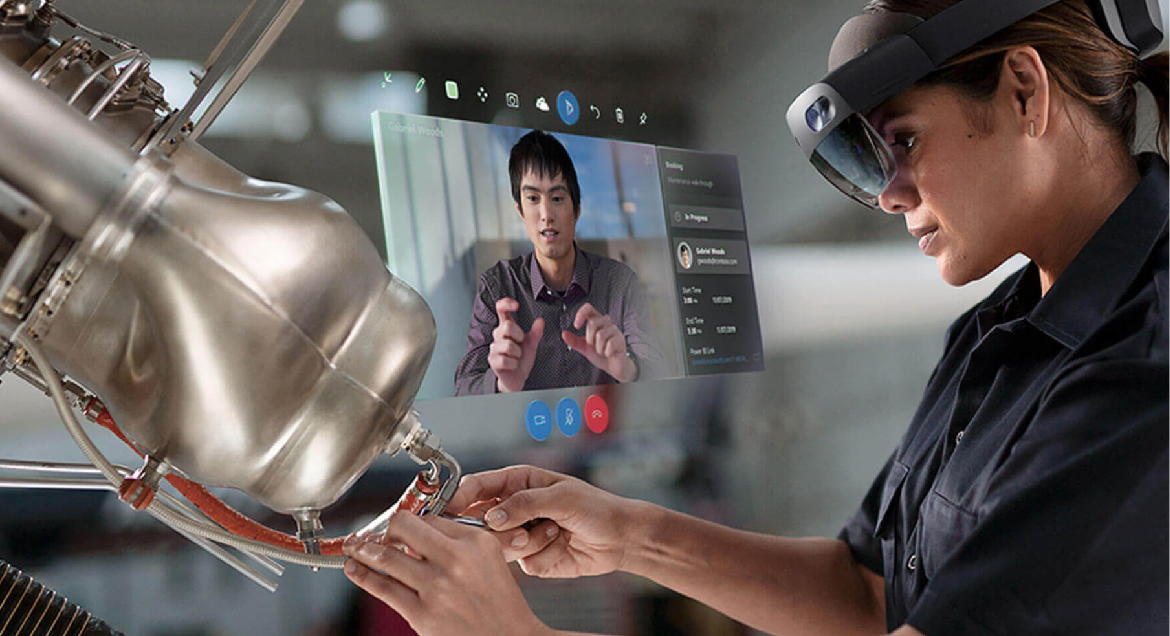 What is Mixed Reality?
Mixed Reality is the blend of real and virtual worlds to provide a link between humans and computers which makes the right information available at the right time with the warranty of accuracy and minimal room for errors.
Mixed reality applications include:
Environmental input
Spatial sound
Locations and positioning in both real and virtual spaces
What do Dynamics 365 Mixed Reality Apps offer?
Microsoft Dynamics 365 Guides (previously Dynamics 365 Layout)
Microsoft Dynamics 365 Import Tool (in preview)
Microsoft Dynamics 365 Product Visualize (in preview)
Microsoft Dynamics 365 Remote Assist
What is IoT?
IoT stands for Internet of Things. It refers to the billions of physical devices around the world that are now connected to the internet, all collecting and sharing data. IoT offers real-time customer engagement where customers are telling you continuously what they want.
What are the benefits of IoT integration in your business?
The "Internet of Things" (IoT) is gaining popularity due to its potential impact on people and how they interact with things.
Benefits of Integrating Dynamics 365 Product Offerings with IoT technology
Better Data Quality
Better Operational Efficiency
Business Intelligence
Better communication
Security
Want to know more? Click here
The team is always ready to help if you have any queries. We'll give you the latest updates with the next newsletter in August.