3rd Party Logistics (3PL) Software
Modular & Scalable Software for Logistics Service Providers
No matter which branch of logistics, processes run more smoothly with a dependable IT solution. That's why Boltrics developed a future-proof, branch-standard solution, based on the power of the Microsoft Dynamics 365 Business Central.
Electronic Data Interchange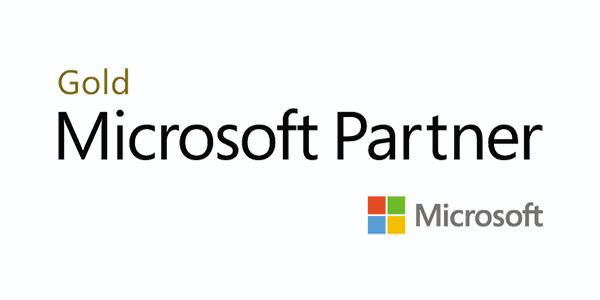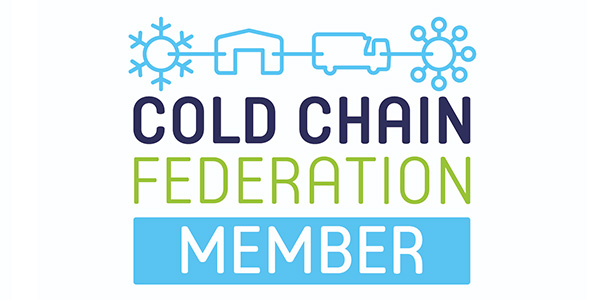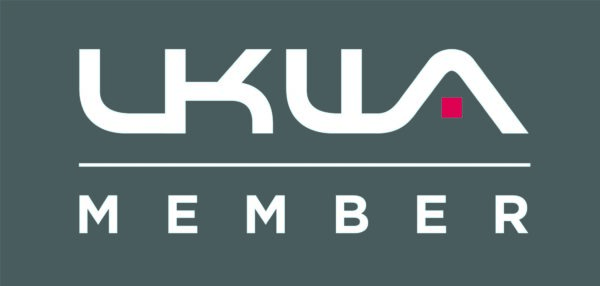 3PL Dynamics from Boltrics is a flexible solution
With this modular software, you can incorporate all your primary business processes into a single software solution. Instead of endless deployments with high risks, what you get is a complete and quickly deployable system which connects seamlessly with the processes and roles within your organisation.
A flexible software solution
3PL Dynamics is modular so you can incorporate all your primary business processes into a single software solution or select one specific module.
Built on Business Central
With insight from over 200 logistics service providers
The solution has been specifically developed for logistics service providers with input from the entire industry. It is always up-to-date, and can be deployed via on-premises, in the cloud, or hybrid.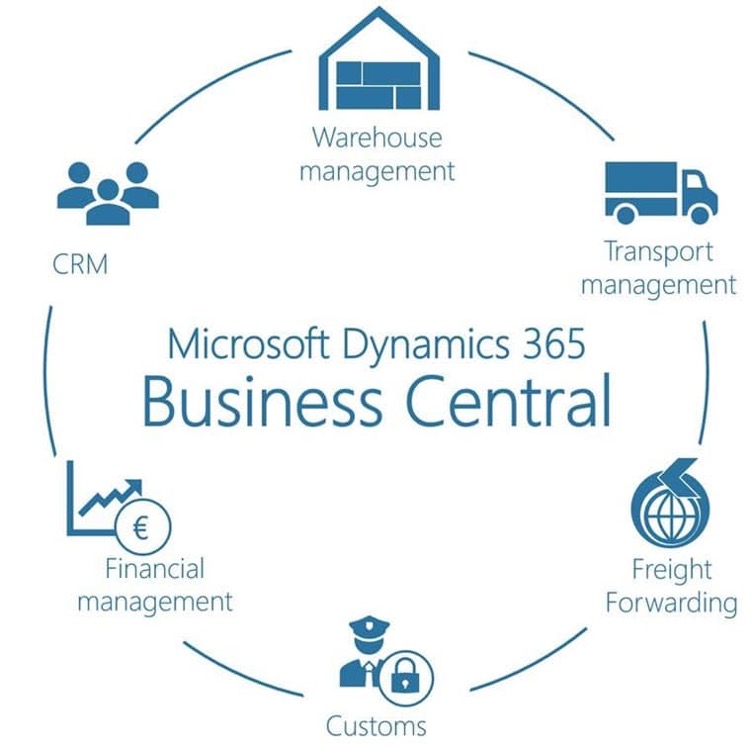 Why choose Mercurius IT?
By working with Boltrics, we've gained insight into the processes and challenges of third-party logistics, enabling us to work closely with you to provide a flexible solution developed specifically for logistics service providers. With Boltrics 3PL Dynamics and Business Central, you can run your business more effectively in today's competitive environment.
Most recently in the UK, we have been working with Jenkins, HSH, and Lineage. They now also work with the branch standard used by over 200 customers worldwide.
We would love to hear from you.
Frequently Asked Questions about 3PL
What is 3PL software?
3PL software is a logistics software used by third-party logistics providers to manage and optimise their operations. It typically includes transportation, warehouse, order management, reporting, and analytics. With the help of 3PL software, companies can efficiently manage their supply chain and improve customer satisfaction while reducing costs.
What is a 3PL warehouse management system?
A 3PL warehouse management system is a software solution that enables third-party logistics providers to manage and optimise their warehouse operations. It helps them to efficiently track inventory levels, monitor shipments, and streamline their order fulfilment process. With a 3PL warehouse management system, businesses can gain better visibility into their supply chain, reduce costs, and enhance customer satisfaction by ensuring timely and accurate deliveries. Overall, it is an essential tool for any logistics provider looking to improve their operational efficiency and stay ahead of the competition.
How can third-party logistics help a small business?
Third-party logistics can be incredibly beneficial for small businesses. Small businesses can focus on their core competencies and grow without worrying about logistics by outsourcing warehousing, transportation, and inventory management. Third-party logistics providers can also offer expertise in customs regulations and international shipping, which can be especially helpful for small businesses looking to expand globally. Additionally, working with a third-party logistics provider can often lead to cost savings due to economies of scale and streamlined processes. Partnering with a third-party logistics provider can help small businesses improve logistics operations, reduce costs, and focus on what they do best.
How do I find the right 3PL provider for me?
To find the right Third-Party Logistics (3PL) provider for your business, follow these key steps: 
Assess your logistics needs and objectives.

 

Research and identify potential 3PL providers.

 

Check for industry expertise and reputation.

 

Evaluate the range of services offered.

 

Review technology capabilities and compatibility.

 

Ensure scalability for future growth.

 

Understand the cost structure and pricing.

 

Check references and seek client feedback.

 

Confirm compliance and certifications.

 

Consider the location and reach of 3PL facilities.

 

Assess communication and customer service.

 

Carefully review contract terms and agreements.

 

Visit facilities if possible.

 

Start with a pilot project or trial period.

 

Negotiate and finalise the partnership agreement.

 
By following these steps, you can make an informed decision and choose the right 3PL partner that aligns with your business goals and supply chain requirements.
Why should you use a 3PL Provider?
You might want to use a third-party logistics (3PL) provider for your business for several reasons. Working with a 3PL can help you streamline your supply chain and reduce the time and resources you need to dedicate to logistics. Additionally, a good 3PL can help you save money on shipping and warehousing costs and provide valuable insights and analytics to help you optimize your operations. Finally, working with a reputable 3PL can help you ensure your products are stored and transported safely and securely, minimising the risk of damage or loss. Overall, many compelling reasons exist to consider partnering with a 3PL to help you manage your logistics operations more effectively and efficiently.
What companies use 3PL software?
Many companies use 3PL software. Some of the most popular ones include Amazon, ASOS, DHL Supply Chain, Boots, XPO Logistics etc. These and other companies rely on 3PL software to help them manage their inventory and distribution processes, ensuring that their products are delivered to customers promptly and efficiently. Other companies that use 3PL software include FedEx, UPS, DHL, and a range of smaller logistics and transportation firms. Overall, 3PL software is becoming increasingly popular as more and more companies look for ways to streamline their supply chain operations and improve their overall efficiency.
When should a Business use a 3PL?
Businesses should use a 3PL to outsource their logistics operations to a third-party provider. This is especially beneficial for companies that lack the resources or expertise to manage their supply chain. A 3PL can provide various services, including transportation management, warehousing, and inventory management. They can also help businesses save time and money by optimising their operations and reducing costs. Using a 3PL should be based on a company's specific needs and goals.
What are the benefits of working with a 3PL?
Working with a 3PL can bring numerous benefits to businesses. First and foremost, it can help streamline logistics operations and reduce costs. 3PLs have expertise in managing transportation, warehousing, and distribution, which can result in better efficiency and lower expenses. Additionally, partnering with a 3PL can improve supply chain visibility and provide access to advanced technology and analytics, allowing businesses to make more informed decisions. Outsourcing logistics to a 3PL can also free up time and resources for companies to focus on their core competencies and growth strategies. Working with a 3PL can enhance logistics performance and contribute to business success. 
How does 3PL pricing work?
3PL pricing can vary depending on a few factors. Generally, it's based on the services you need and the volume of products you're shipping. Some 3PL providers charge a flat fee, while others charge per unit or order. It's important to shop around and compare pricing to find the best fit for your business. 
Why are third-party logistics important?
Third-party logistics are important for a variety of reasons. For one, they allow businesses to outsource their logistics operations to experts in the field, freeing up time and resources that can be devoted to other important business areas. Additionally, third-party logistics providers often have access to advanced technology and systems that can help streamline operations and improve efficiency. This can lead to cost savings for businesses and ultimately help them stay competitive in their respective industries. Finally, third-party logistics providers can help businesses navigate complex regulations and compliance requirements, which can be especially important in industries like healthcare and pharmaceuticals. These factors make third-party logistics an essential part of many businesses' operations. 
What is the difference between 3PL and a freight forwarder?
A 3PL typically manages the entire supply chain process, including warehousing, transportation, and distribution. They work with multiple carriers to find the best shipping solutions for their clients and may offer value-added services such as inventory management and order fulfilment. On the other hand, a freight forwarder specialises in arranging the transportation of goods from one point to another. They act as intermediaries between shippers and carriers and handle shipping logistics, such as documentation and customs clearance. 
When should you use a 3PL?
There are several factors to consider when considering the use of a third-party logistics (3PL) provider. Generally, businesses should consider utilising a 3PL provider when they are experiencing growth and need to expand their supply chain capabilities, lack the resources or expertise to manage logistics in-house, or are looking to reduce costs and streamline operations. Additionally, 3PLs can provide access to advanced technology and specialised services that may not be available in-house. Ultimately, the decision to use a 3PL provider should be based on the specific needs and goals of the business. 
How do you measure the 3PL provider's performance?
Measuring the performance of a third-party logistics (3PL) provider can be done by evaluating a range of key performance indicators (KPIs). These KPIs may include on-time delivery rates, order accuracy, inventory accuracy, and customer satisfaction ratings. By tracking these metrics, businesses can gain insight into the effectiveness of their 3PL partner and identify areas for improvement. Additionally, regular communication and collaboration between the business and the 3PL provider can help ensure that performance remains on track and that any issues are quickly addressed. 
Who uses warehouse management system software?
Many businesses and organisations use warehouse management system software. This includes retailers, manufacturers, distributors, wholesalers, and third-party logistics providers. Essentially, any company that needs to manage and track inventory in a warehouse or distribution centre can benefit from using this type of software. The software helps receive and store goods, pick and pack orders, and manage inventory levels. It can also provide valuable insights into warehouse performance and efficiency. 
How much does a warehouse management system cost?
The cost of a warehouse management system can vary depending on the size and complexity of the system needed. Factors such as the number of users, the level of customisation required, and the specific features needed can all impact the cost. It's best to consult a vendor to get a customised quote based on your business needs.
What are the features of a warehouse management system (WMS)?
A warehouse management system (WMS) helps to manage and organise a warehouse's operations efficiently. Its key features include inventory management, order fulfilment, receiving and putaway, picking and packing, shipping, and reporting. Using barcode scanning and RFID technology, a WMS can track inventory levels and locations, optimise storage space, and automate processes to reduce human error and increase productivity. Additionally, a WMS can integrate with other systems, such as enterprise resource planning (ERP) software, transportation management systems (TMS), and customer relationship management (CRM) software to provide a comprehensive view of the supply chain. Overall, a WMS is essential for any company to streamline its warehouse operations and improve customer satisfaction. 
Is there a minimum contract period for 3PL?
Third-party logistics (3PL) providers require a minimum contract period to ensure a consistent and reliable partnership. It's best to check with the specific 3PL provider you want to work with to confirm their contract requirements.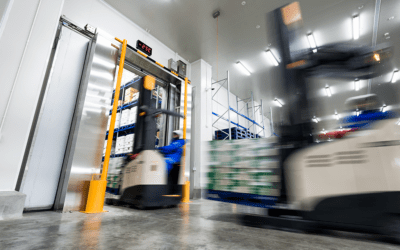 There has certainly been an increase in the need for cold storage solutions in recent years and facilities and systems have become increasingly sophisticated over that time. The ability to track food from farm to supermarket, for example, has never been so accurate.  ...
read more