Picking items in your warehouse with the pick feature in mobile WMS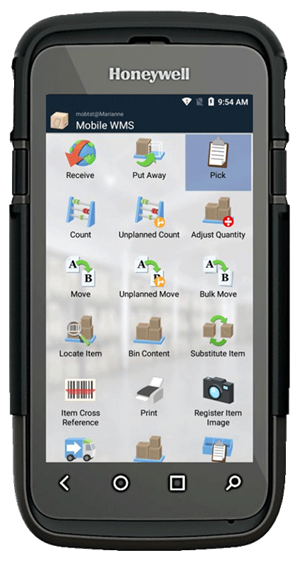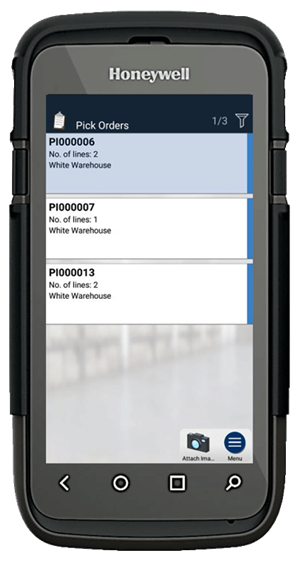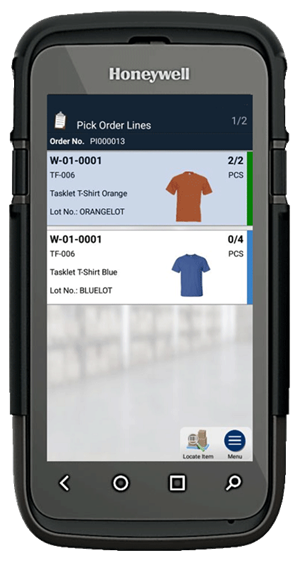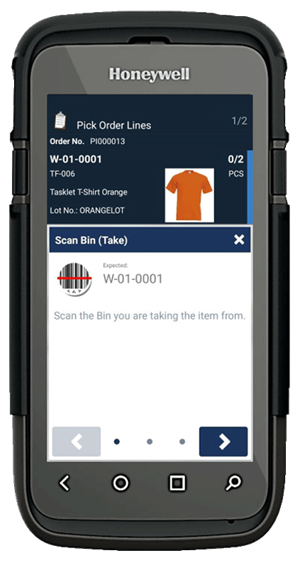 Taskelt Pick
When your items need to be picked for either a sales order, production order, purchase return order, or transfer order it is vital that the correct items are picked for the recipient.
The pick feature supports a potentially predefined picking route so that you can always be certain that you are picking based on the fastest route around your warehouse.
Pick in Mobile WMS Supports:
Ensuring that the correct items are picked for the recipient
Predefined picking routes in your warehouse
Configuring the interface to display information in different languages
Displaying item images
Tote picking to pick for multiple orders at the same time
Visually indicating to the warehouse employee how far in the picking process the person has come
Great Flexibility when Picking Items with Your WMS Solution
Mobile WMS can be configured to display information in various languages. This is a significant advantage if your business has employees that speak different languages.
Furthermore, Mobile WMS also supports item images, so that your picking order displays an image of the item you need to pick. The image will appear in a miniature format. Using the Show Image feature you can then choose to enlarge the image to show in full screen, in case you need a more detailed view of the item.
If you have items in your warehouse that require more information than just the item name, for instance, serial numbers, lot numbers, or expiration dates, this is also supported. You are therefore always able to track the journey of your items in the case of a potentially defective item that needs to be recalled.
If you have many pick orders for multiple customers Tote Picking is also an option. This feature makes it possible to pick multiple orders at the same time. Tote picking can contribute to significantly lowering your costs per sales order.
Among customers in other industries, this particular feature is also very popular with our customers in eCommerce, where some are picking for many orders at the same time.
Pick in Mobile WMS Provides User-Friendly Information About the Picking Process
The Mobile WMS warehouse scanning solution makes it easy for new employees to generally pick for orders and to pick the correct items for the orders. All planned steps in the procedure of performing the pick are visualized with a status indicator that shows how far the picker has come in the process.
Our intuitive and user-friendly interface ensures that new employees can quickly adopt the solution and start using it without any significant training.
As a result of our user-friendly pick feature, you can be sure that the correct items are picked for the correct customers in the correct quantity and in a timely manner. All of which contribute to customer retention and customer satisfaction, while at the same time also preventing expensive faulty deliveries.