Case Study on WESCOM Group
Replacing Legacy ERP with Modern Solutions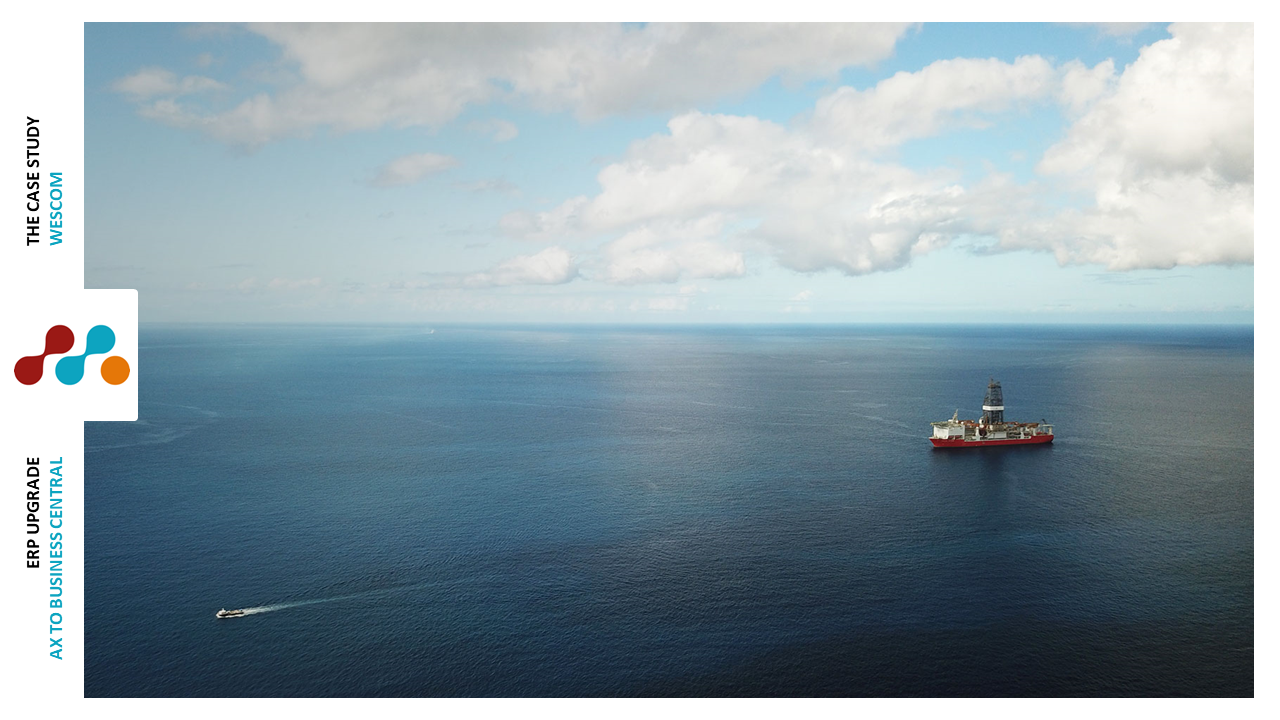 Customer
WESCOM Group
Country
United Kingdom
Industry
Manufacturing
About WESCOM Group
WESCOM GROUP is the leading manufacturer of specialised pyrotechnic products for the global marine and defence industries, with a history of over four centuries. The company produces over 2.5 million units annually and is renowned for its world-class quality and design innovation. WESCOM GROUP operates specialist manufacturing facilities across four sites in Germany, the UK, Spain, and Australia, with 250 employees worldwide and a combined area of over 293,000m2.
The Challenge
However, WESCOM GROUP faced a significant challenge in that their existing ERP system at the Derby site, Microsoft AX 2012, had certain time-consuming processes for record-keeping. This resulted in backlogs in inventory records and duplication of work due to some processes being done outside the system on Excel files. The system was reaching End of Life from a Microsoft support perspective and additionally, all Production Scheduling and Short Interval Control Boards (SICB) were printed outside the ERP system, and consumption & outputs were booked manually, causing backlogs due to limitations. Wescom also needed to maintain the COMAH report within the AX ERP system. A UK legal / governmental explosives licensing requirement).
The Solution
To address these issues, Mercurius IT conducted a detailed analysis of WESCOMs Derby site ERP usage and requirements and it recommended Microsoft Dynamics 365 Business Central ERP as a comprehensive fit for the business requirements. The company also implemented various add-ons to enhance processes, including Tasklet Factory's Mobile Warehouse Management System, Mercurius IT's Incoming Inspection IP, and Purchase Requisition IP to procure miscellaneous products, and the Visual Production Scheduler system from Netronic.
The company performed enhancements in areas such as SICB printing and scanning, NCI action for non-confirming items, and proofing to create proofing cards and record inventory consumed by proofing. Additionally, SKUs were set up with planning parameters to take advantage of the MPS and MRP planning functionality of Business Central. Flushing methods were reviewed and applied to allow the production output to move to the next room when output is booked, eliminating the daily recording of the movement of semi-finished materials from one room to another.
The Tasklet Factory's Mobile WMS provided an easy interface for receiving items, moving goods within the warehouse, and issuing materials to the shop floor. The company also developed the SICB module within Business Central, enabling users to create and print the SICB directly from Business Central and issue them to the shop floor at the start of each day.
Negative inventory was turned off to ensure the correct inventory levels were recorded in the system.
Overall, with the implementation of Microsoft Dynamics 365 Business Central and various add-ons, WESCOM GROUP was able to streamline its processes, eliminate backlogs, and enhance its inventory management, resulting in improved productivity and efficiency at the Derby site.