Case Study on Tile Mountain
Cutting Costs through Business Process Automation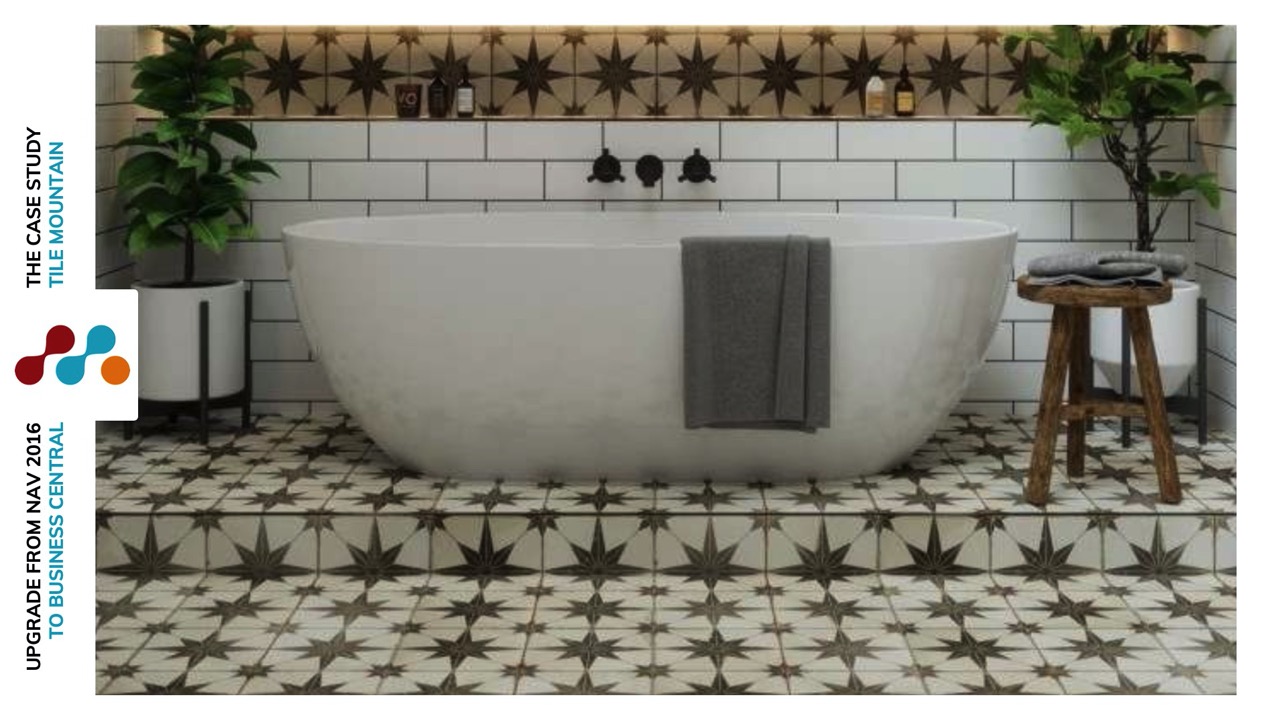 Customer
Tile Mountain
Business Subsidiaries
Capitol Tiles, Walls + Floors, Bathroom Mountain
Country
United Kingdom
Industry
Retail & Ecommerce, Wholesale & Distribution
About Tile Mountain
Tile Mountain was founded in Stoke-on-Trent in 2013 with an ambitious business model – selling tiles exclusively through ecommerce. Having no physical stores puts costs considerably lower than competitors on the high street. Yet, they encountered a challenge: customers want to get a feel for tiles before they purchase. To solve this issue, customers can order tile samples which are delivered for free.
The Challenge
Tile Mountain were using Microsoft Dynamics NAV 2016. This was effective, however, they had hundreds of product stock keeping units (SKUs) and requirements specific to their business. In addition, they wanted to automate more processes and cut costs wherever possible. This led to them seeking an upgraded ERP solution along with unique enhancements.
The Solution
We upgraded Tile Mountain to Dynamics 365 Business Central so their ERP solution would match their growing business. Enhancements were developed to fit their requirements, including a Magento eCommerce integration and Tasklet Factory for mobile barcode scanning. They later acquired two other tile industry businesses (in the B2B market) which we also upgraded to Business Central.
Solution enhancements across all subsidiaries were moved to extensions, making future upgrades cheaper and quicker. An intuitive, automated add-on was also developed which integrates warehouse forklifts with weighing scales, eliminating the risk of dispatching too many tiles. Continia document capture was developed to further automate processes and increase efficiency through OCR of Purchase Invoice.
Tile Mountain have branched out into bathroom fittings with Bathroom Mountain. We recently implemented Business Central for this which will help them scale upward as their business grows.
Solution Version and Extensions
Microsoft Dynamics 365 Business Central ERP
Tasklet Factory mobile barcode scanning
Implemented Tasklet Factory Warehouse Functionality
Continia Document Capture, Expense Management & Web Approval Portal
Enhanced web order processing
Enhanced warehouse handling and pick creation processes
Automatic Credit Memo creation and posting
Statement sending via e-mail using job queue
Auto Rectify failed shipment
Benefits
Heavy automation and streamlining throughout all key business processes
Magento integration synchronising all data between ecommerce & ERP, eliminating tedious tasks and risks of errors
Customisations set as Extensions, allowing for seamless future upgrades to newest versions of Microsoft Dynamics
Mobile warehouse scanning tools linked directly to ERP