Migrated to Dynamics 365 Sales within 1 week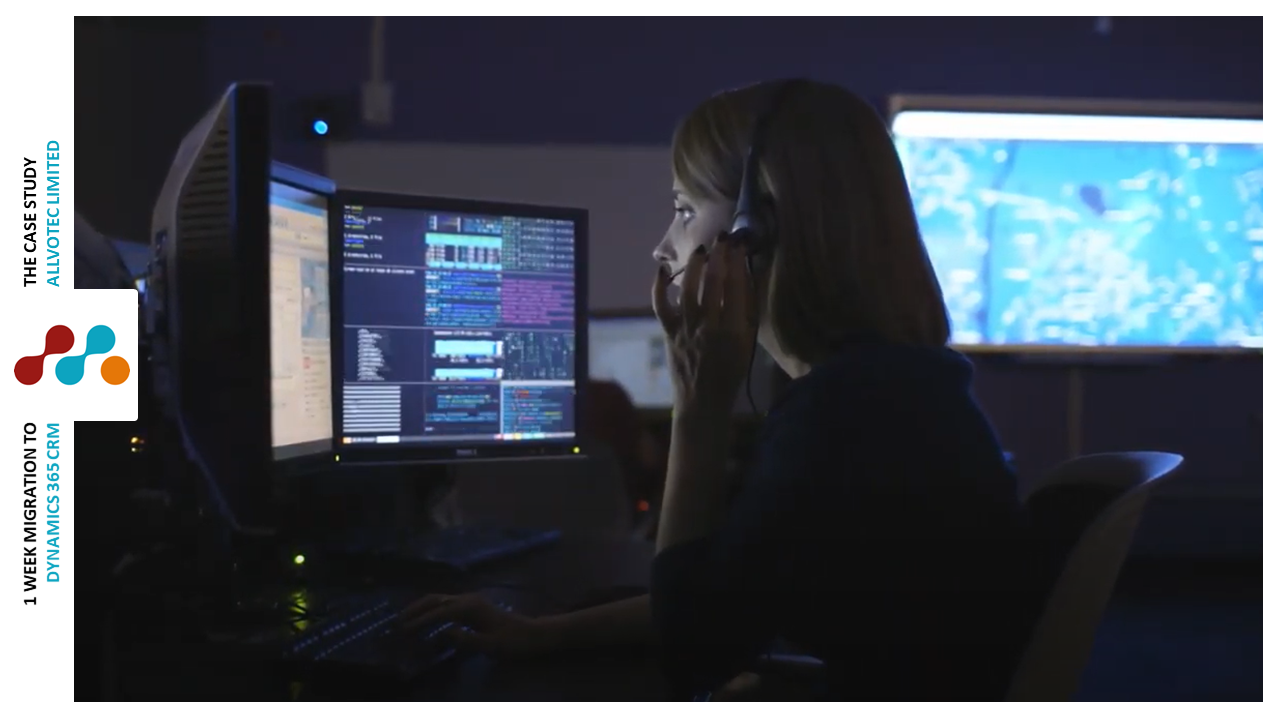 Customer
Allvotec Limited
Country
United Kingdom
Industry
Information Technology & Communications
About Allvotec
Allvotec helps run IT for customers of major service businesses. They partner exclusively with world-leading service businesses to deliver & support end-to-end technology and communications services. With the UK's largest independent IT & Communications field services capability, it's fitting that Allvotec stands for 'all voice and technology'.
The Challenge
Allvotec had acquired a large company which uses Dynamics 365, and after seeing the benefits of the product, they decided to make Dynamics 365 their main CRM system. Due to the license expiring for their legacy system, they only had 2 or 3 weeks of time to get all data migrated and make the new system live. They were focused on avoiding the threat of losing data during the transition.
The Solution
We worked closely with Allvotec to capture their sales flow data in Dynamics templates, then uploaded the data to Dynamics 365 in a neat and efficient manner. Within a week, we moved Allvotec to Dynamics 365 for Sales. This quick migration saved them time, and it was completed entirely remotely. Since they had more than a hundred licences on their previous system, we also saved them a huge cost on their licensing model. All records were made available for them to refer to old data. This involved adding a link in Excel so they could navigate directly to their old system. To capture information related to prospects, customers, and opportunities, we created custom fields in Accounts, Contacts, and Opportunities. During data migration, all the active opportunities were captured in the right stage as in the legacy system. We also created views and reports for accurate identification and analysis of data, and after go-live, we created processes and dashboards based on the user feedback received.
Solution Version and Extensions
Microsoft Dynamics 365 Sales (CRM)
Benefits
Allvotec found a partner that could quickly and accurately transition them to Dynamics 365 Sales, saving them time and money.
Transferred all data from legacy system to D365 Sales within 1 week, resulting in zero data loss
Views and reports enhanced the analysis of sales data, quickly providing the team with useful insights
User adoption was easy since all the data was in ready-to-use state
Sales process could be continued in new system from the point they left off
The team could easily access legacy system through links in Excel