In today's fast-paced world, the need for efficient field service operations has become paramount to remain competitive and ensure your organisation is providing exceptional customer service through every interaction.
To help technicians who are out in the field, Microsoft have a dedicated mobile application for Dynamics 365 Field Service. The powerful tool empowers workers with the ability to perform key tasks and processes on-the-go, helping boost productivity, improve first time fix-rates, and deliver proactive service.
What is the Microsoft Dynamics 365 Field Service Mobile App?
The Field Service Mobile App, available on iOS & Android devices, has been developed to make field technicians lives much easier when they are out and about completing jobs.
Working as an extension of the comprehensive Dynamics 365 Field Service suite, the app ensures seamless communication between field technicians and the back office.
This enables real-time collaboration and data synchronisation, with offline capabilities available for those times a connection isn't available.
What benefits can you expect from the Field Service Mobile App?
Enhanced Task Management: The app empowers workers with a centralised platform to access, update, and manage service tasks, including work orders, service requests, and schedules. With real-time updates, technicians can efficiently plan their day and prioritize tasks, reducing downtime and delays.
Offline Functionality: In industries where internet connectivity is an issue, the app provides offline capabilities. Technicians can continue working without interruption, even in remote locations, and sync data once connectivity is restored.
Access to Critical Information: Workers can access customer history, equipment details, manuals, and troubleshooting guides right from their mobile devices. This easy access to information ensures quicker and more accurate problem resolution, leading to higher customer satisfaction rates.
Remote Collaboration: The app facilitates seamless communication between field technicians and experts at the back office. Technicians can seek assistance, share updates, and collaborate in real-time, fostering a more efficient problem-solving process.
Optimized Routing and GPS: With built-in GPS capabilities, technicians can navigate to their destinations swiftly, minimising travel time and fuel costs. Optimised routing ensures timely arrivals and quicker response times to customer requests.
What's possible with the Field Service Mobile App?
The mobile application provides all the necessary capabilities to enable technicians to succeed in the field. Functionality includes:
Homepage
Here you can find important information like accounts, contacts, customer assets, or submit time entries
Make an Informed Decision with a Indicative Proposal
Unlock the power of Dynamics CRM; Simplify operations and Accelerate growth. Request a tailored quote for Microsoft Dynamics 365 CRM now!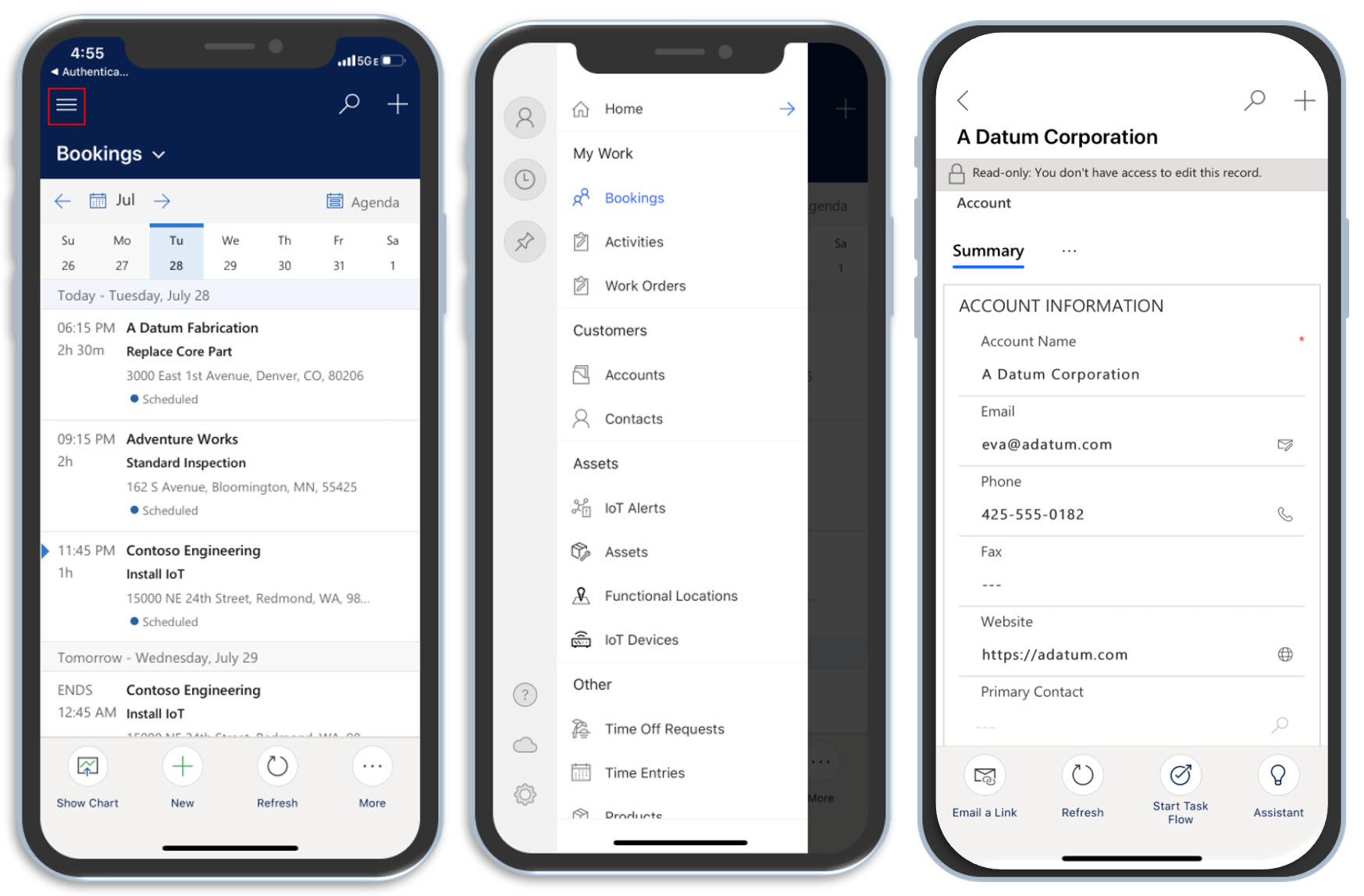 View work orders
View your scheduled work orders in a variety of formats.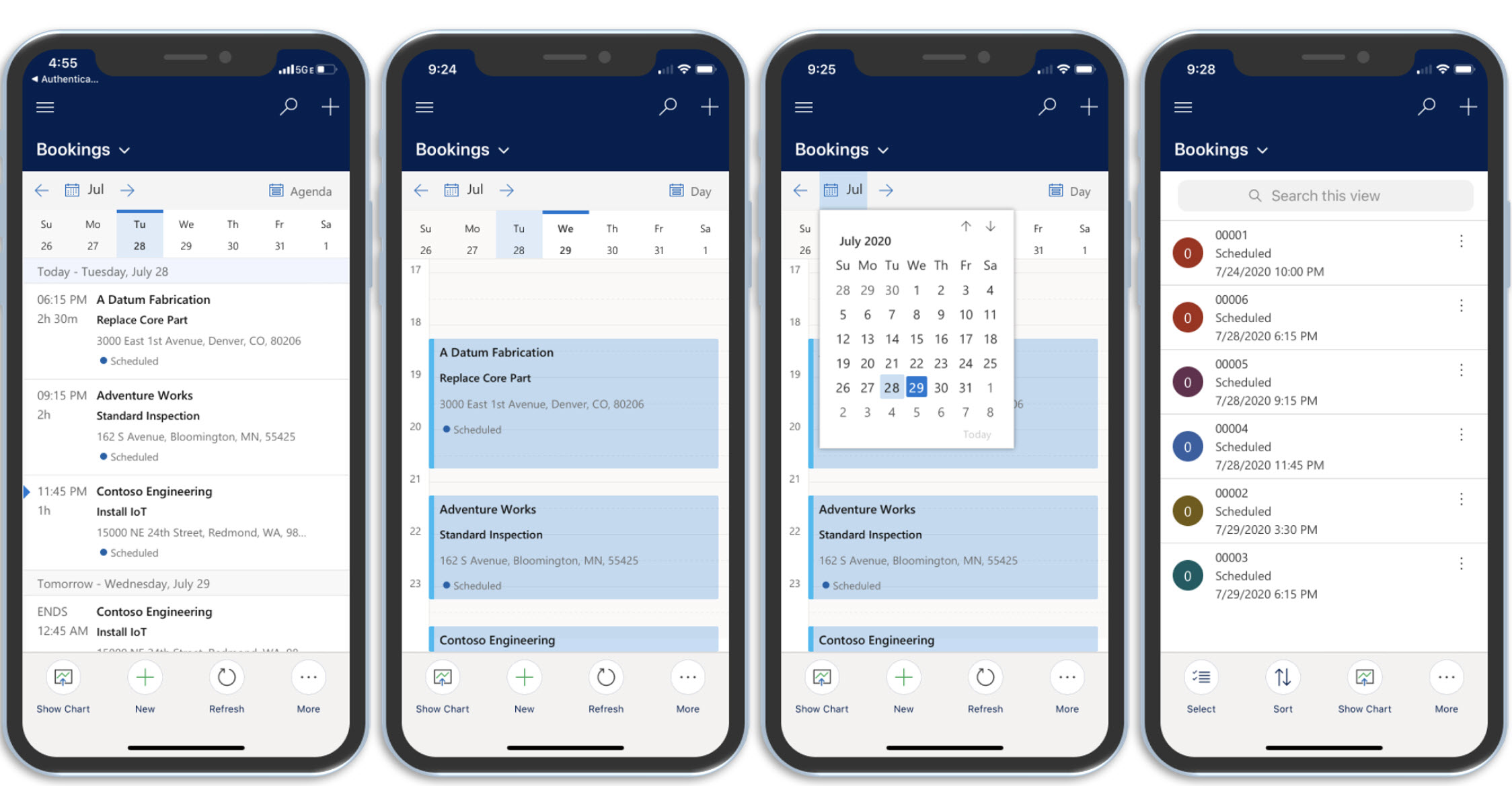 Travel to job location
Select a booking to see more details about the work order and booking times, with the ability to update its status. Navigation functionality provides users turn-by-turn driving directions to direct them to the correct location.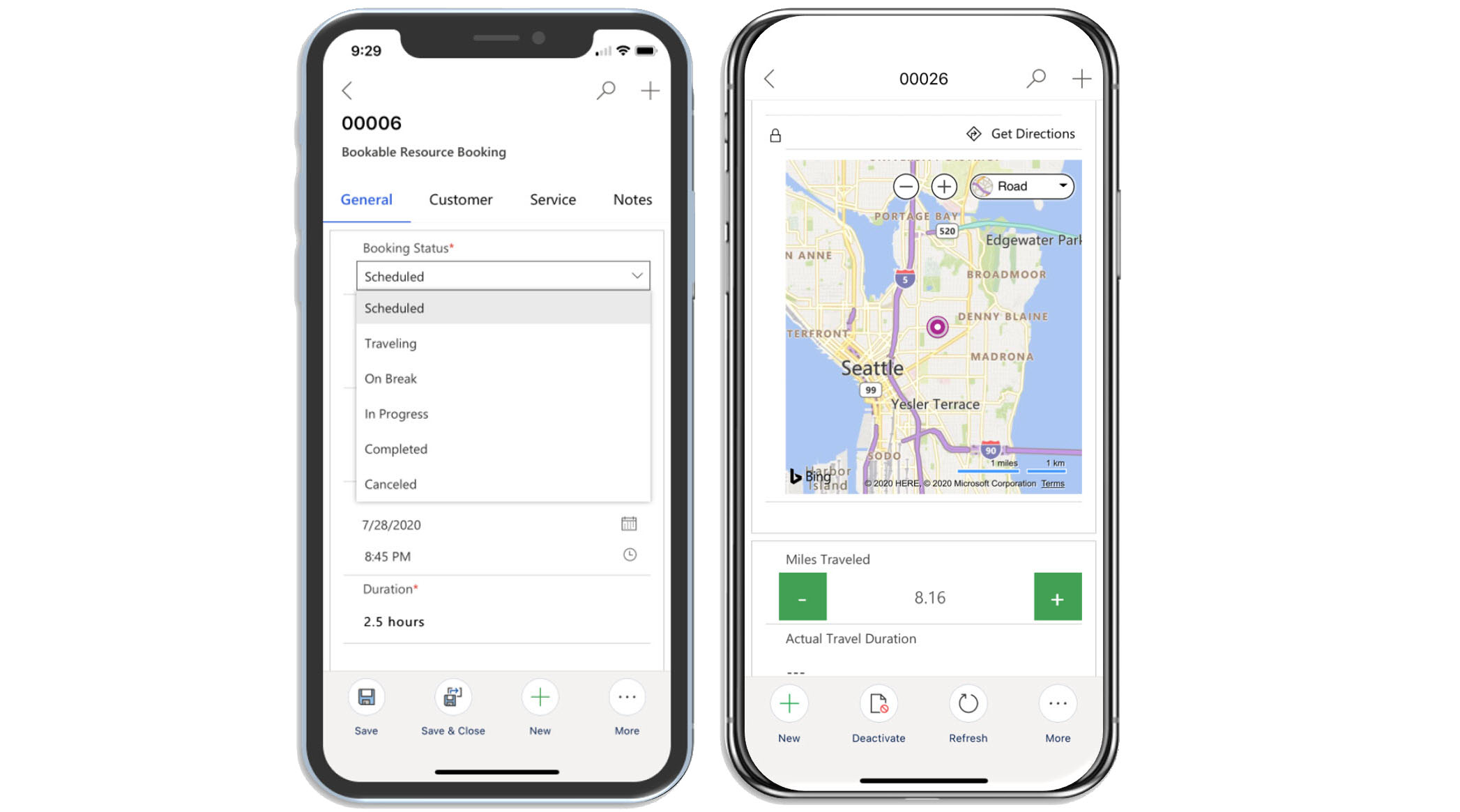 Perform and record work
On the Service tab, details such as work order service tasks, products, and services are shown. These can be marked as complete and signed off, with details like product units used and service hours included.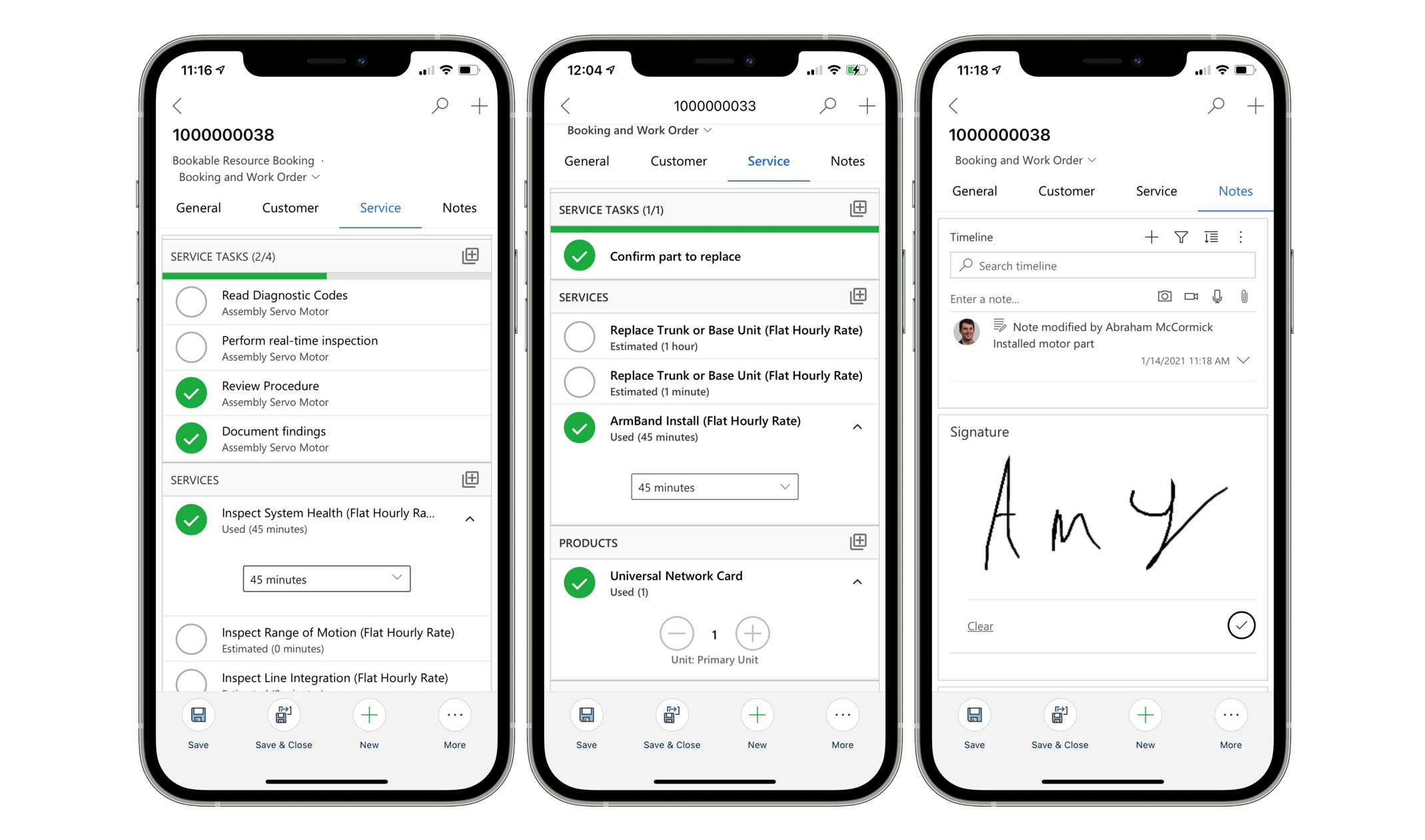 Take notes with attachments
Easily capture multiple text, photo, audio, and video notes and associate them to bookings, helping you record and build an accurate work history.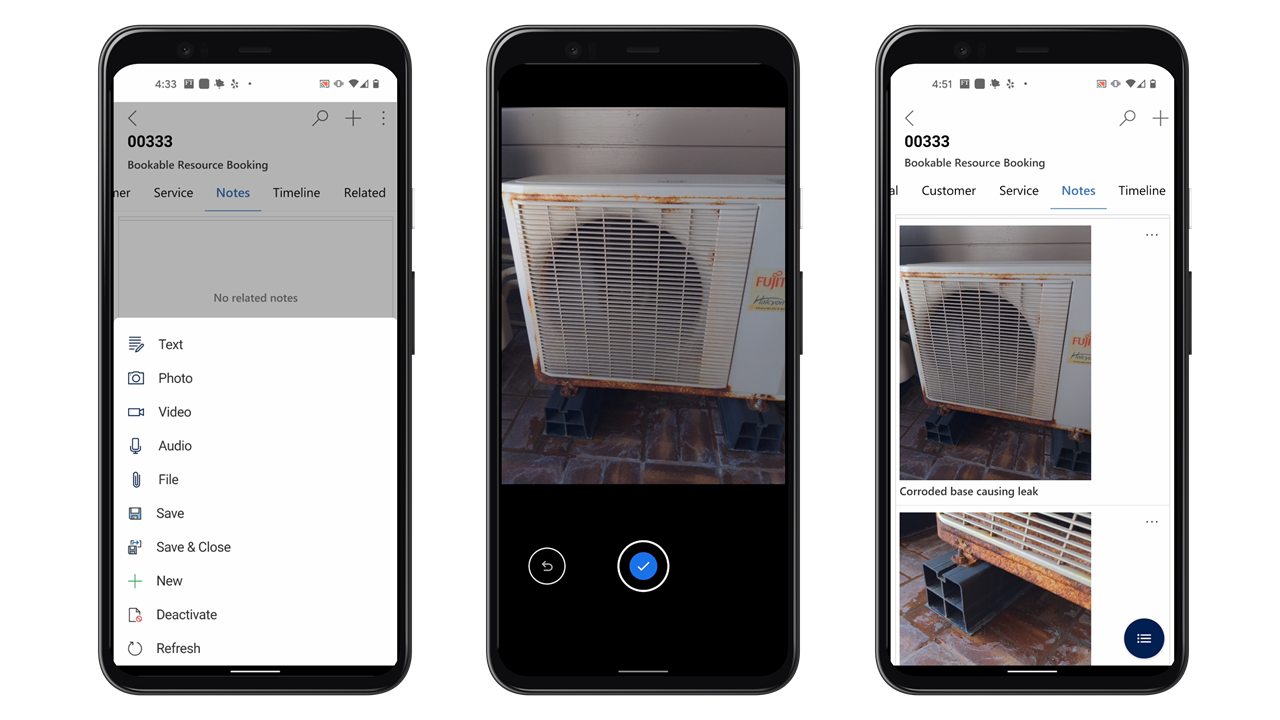 Service assets
View and interact with active service assets, with functional location and customer asset hierarchies available.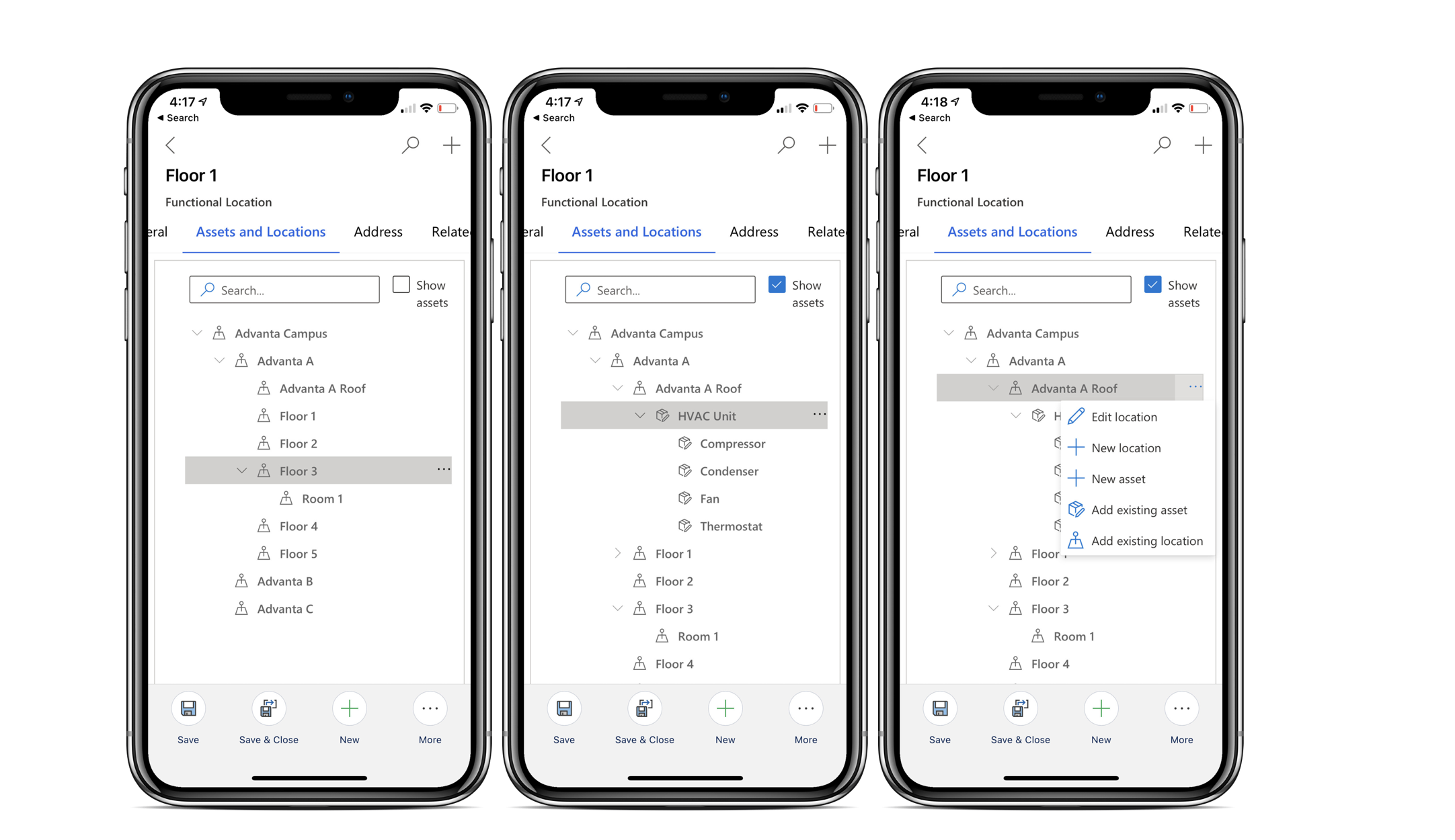 Barcode scanning
Technicians can search for records by scanning a barcode with their phones camera.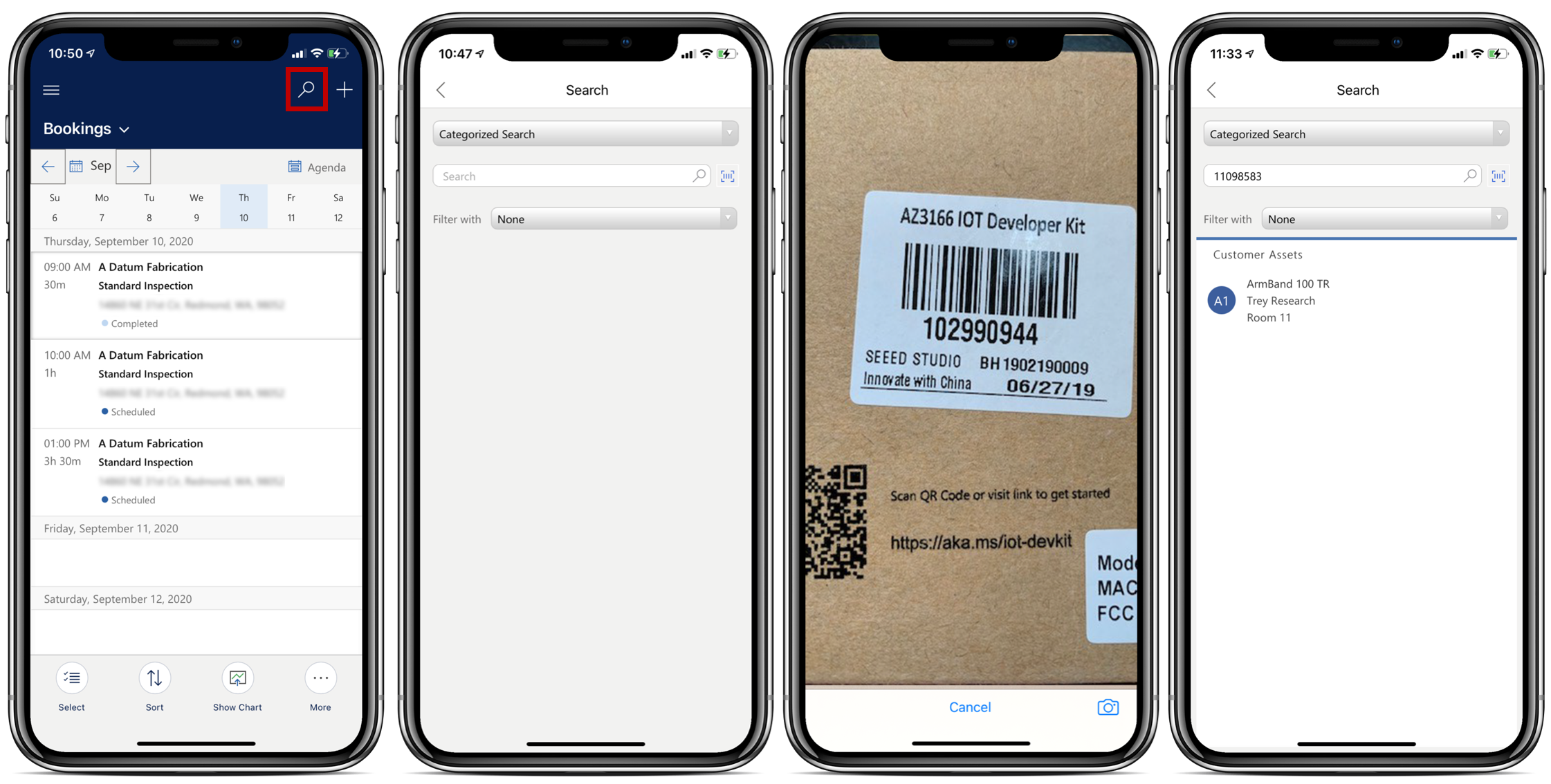 Work offline
Working offline will download a technicians work orders, notes, service tasks, and pictures for use without connectivity. Once connectivity is restored, any new data is automatically synchronised with the system.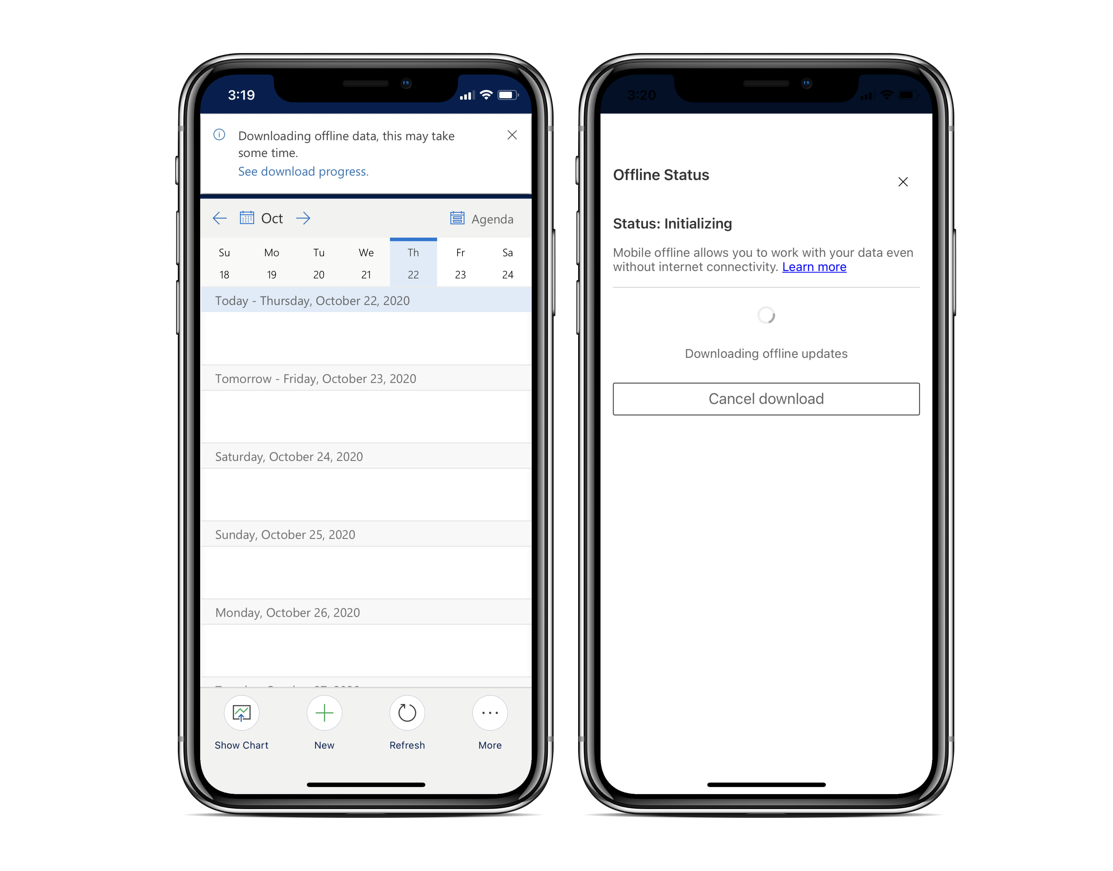 Time entry
Easily track time that technicians spend during work orders and other scenarios with time entry functionality.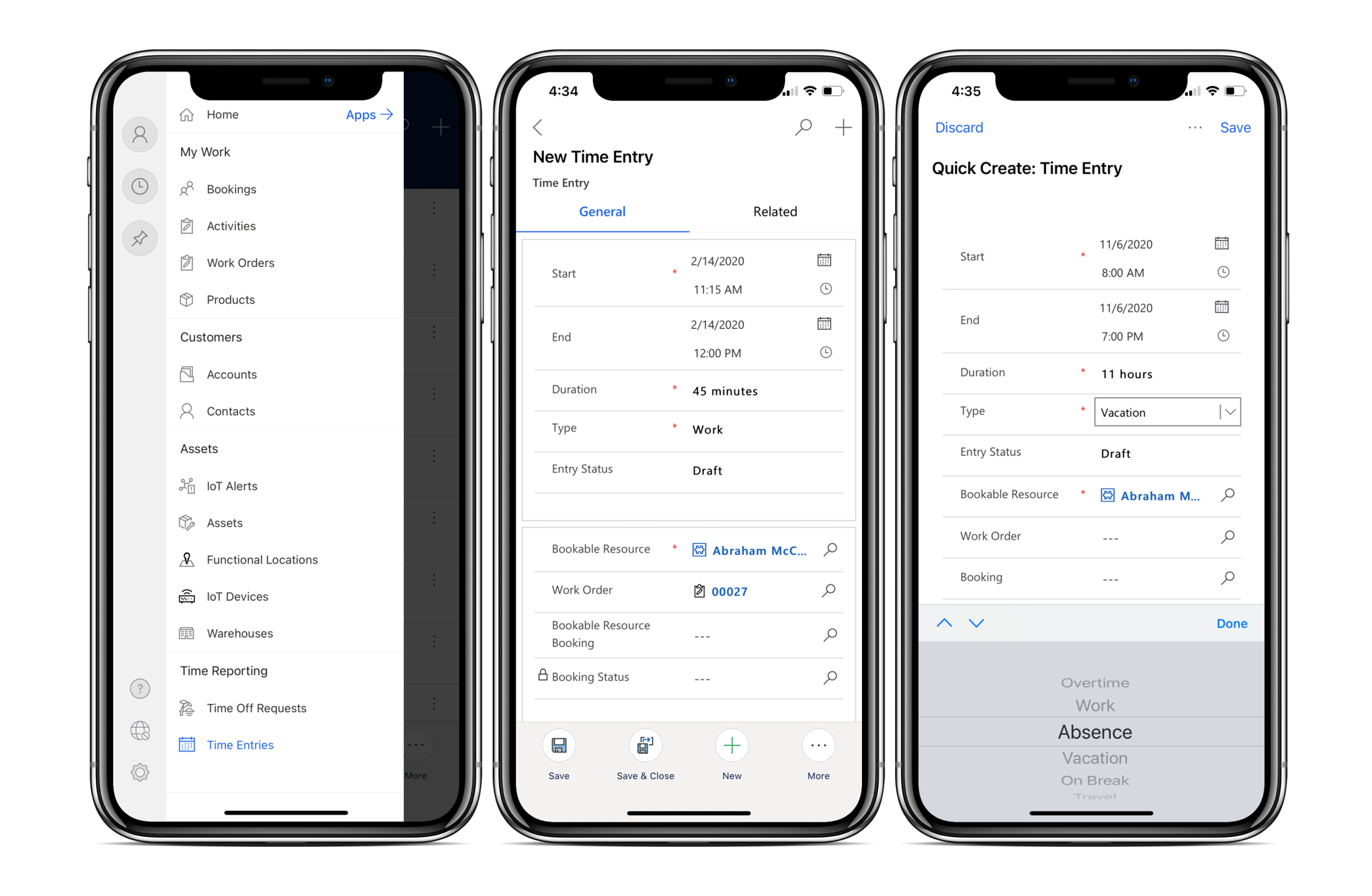 Internet of Things (IoT)
View and interact with IoT device data and actions, such as pulling live data or registering devices.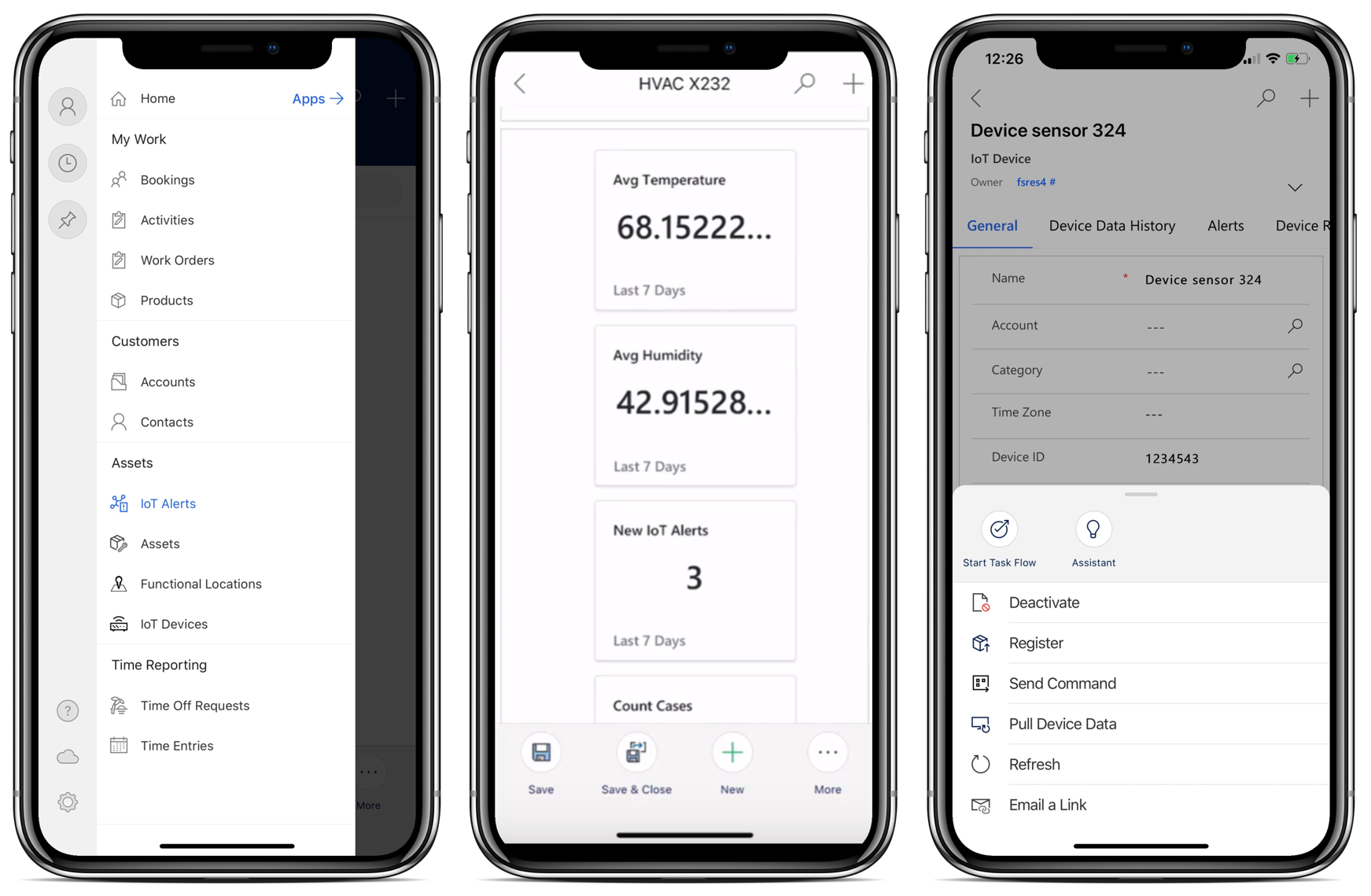 Dynamics 365 Remote Assist
Organisations who are using Dynamics 365 Remote Assist can link the work order to the app to enable assistance.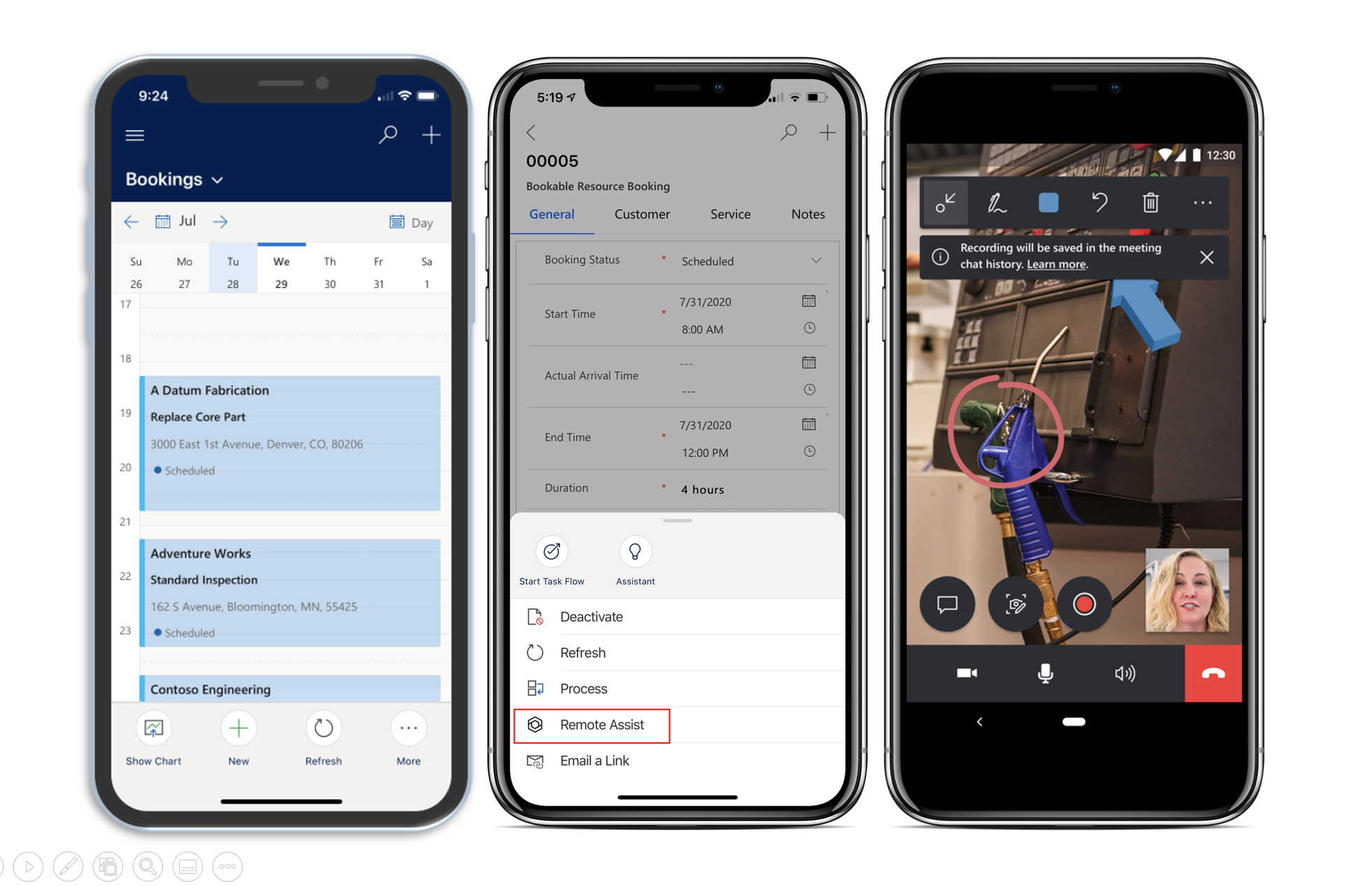 Follow-up work orders
Create follow-up work orders when necessary, saving time with automatically filled in fields based on the current work order.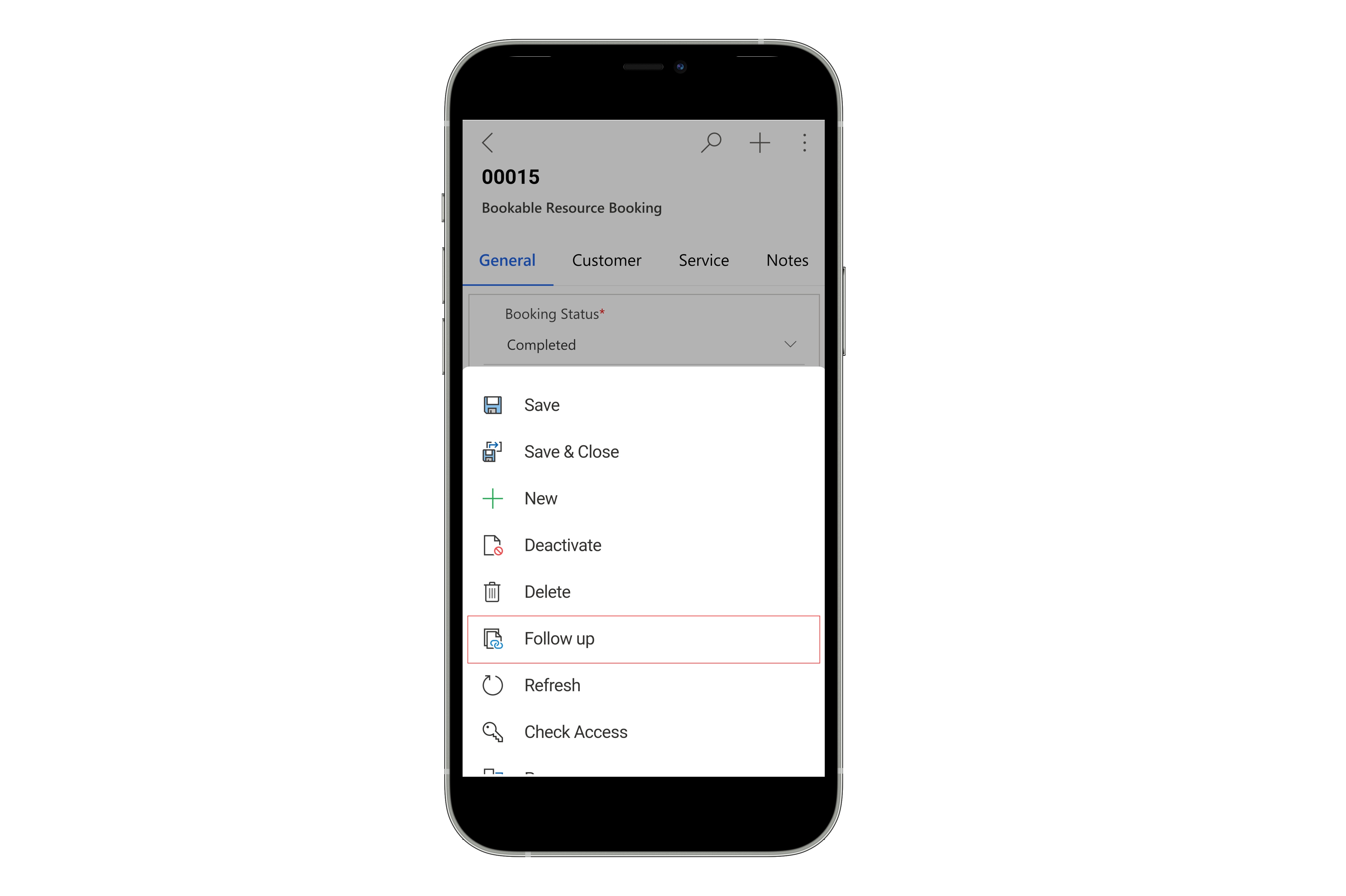 Knowledge articles
Find and view knowledge articles on work orders in the Field Service app.
By harnessing the power of the Dynamics 365 Field Service Mobile App, businesses can optimise task management, improve customer service, and boost operational efficiency. Whether you're in, manufacturing, utilities, healthcare, or equipment maintenance, this mobile app is a valuable tool that will take your field service operations to new heights.
If you would like to learn more about Dynamics 365 Field Service, join us at our upcoming webinar!
Want to learn more Dynamics 365 Field Service?
Leave your details in the contact form to get started.