Case Study on Derek Rose [Joor]
Integrating NAV with Joor E-Commerce Portal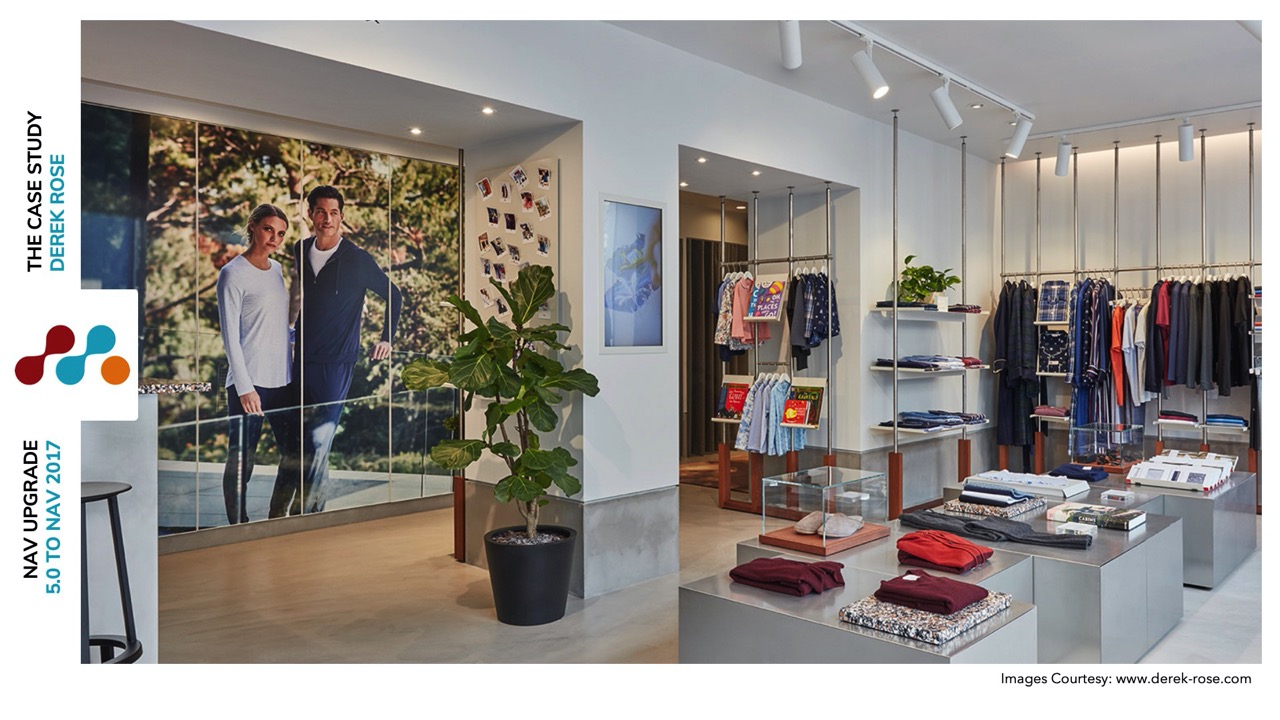 Customer
Derek Rose
Country
United Kingdom
Industry
Fashion & Apparel
About Derek Rose
Derek Rose is a British lifestyle brand specialising in luxury nightwear, lounge-wear, leisure-wear, resort-wear, and under-wear. They are a family business based in London with a warehouse in Congleton, Manchester. Their luxury items are sold nationally in high-end department stores (Harrods, Selfridges) as well as internationally through eCommerce.
The Challenge
For years, Derek Rose has been using an e-commerce portal called Joor where customers place orders. However, orders received on Joor had been entered manually into Microsoft Dynamics NAV 2017 because Joor had not been integrated. Derek Rose had been planning to integrate Joor with NAV but had not completed this yet. For this project, it was crucial to maintain their data for products, inventory, and orders, especially because seasons play a big role for products in the fashion industry. Derek Rose releases new products every season and this is a complex part of their business.
The Solution
We worked closely with Derek Rose and Joor to ensure changes were controlled throughout the project. To collect data in a simple and efficient way, we created a worksheet with all information about products and uploaded it to Joor. We designed the upload of data from NAV to Joor and prepared the large amount of complex data for upload. A process flow was also created with a design for calculating inventory then uploading this information to Joor. All product data was integrated and uploaded to Joor along with inventory data. In addition, we ensured any orders placed on Joor would be downloaded to NAV and converted into sales orders so that order processing could be completed. Shipment information on Joor was also updated and we uploaded sales prices for different currencies. On top of this, we integrated the customers (called connections in Joor) for Joor so that details could easily be sent from NAV. NAV is now driving all the processes associated and it is in full control of the integration. One of the key advantages for Derek Rose was that we designed a solution around their existing processes, so they didn't need to change anything when it came to setting up prices and products.
Solution Version and Extensions
Integration of Joor (e-commerce portal) with Microsoft Dynamics NAV 2017
Benefits
Improved efficiency due to orders automatically downloading to NAV
All data was integrated and accurately maintained
Greatly reduced human error due to data being entered automatically
Easier to manage product and inventory data
Solution designed around exisiting processes, so setting up prices and products could be done the same way