An Integrated Fashion Industry Solution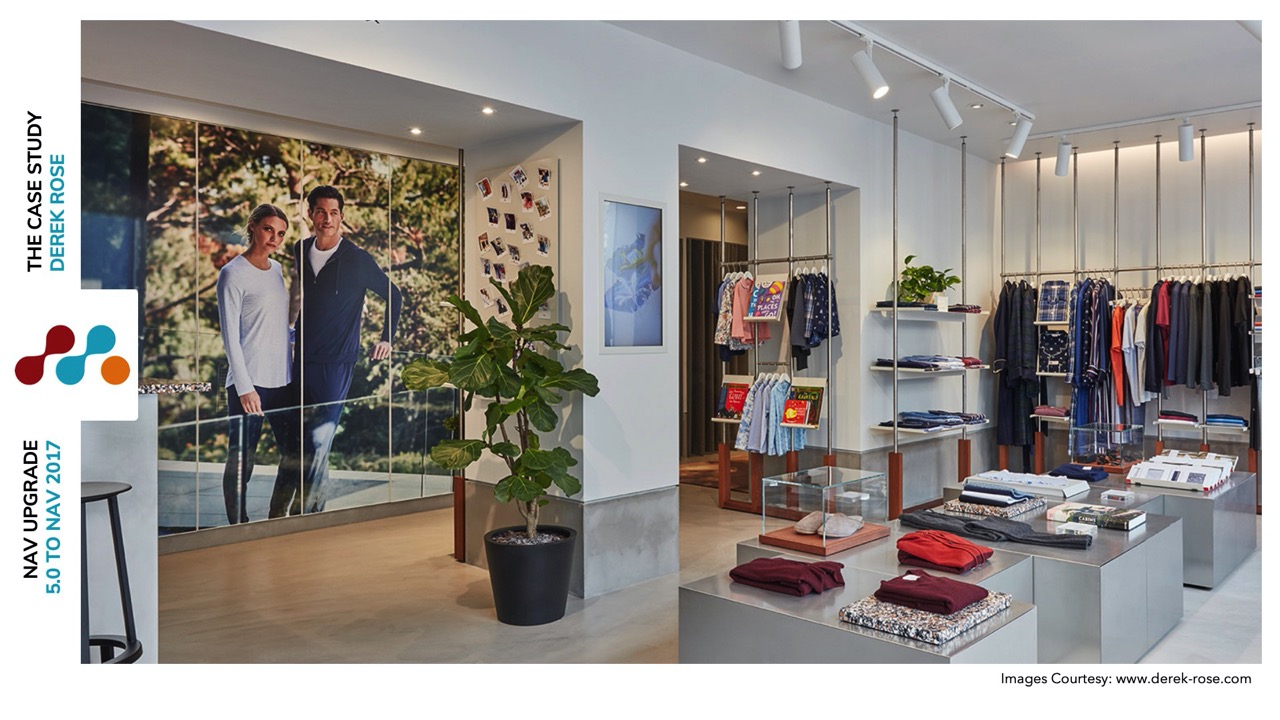 Customer
Derek Rose
Country
United Kingdom
Industry
Fashion & Apparel
About Derek Rose
Derek Rose is a British lifestyle brand specialising in luxury nightwear, lounge-wear, leisure-wear, resort-wear, and under-wear. They are a family business based in London with a warehouse in Congleton, Manchester. Their luxury items are sold nationally in high-end department stores (Harrods, Selfridges) as well as internationally through eCommerce.
The Challenge
Derek Rose were looking to upgrade because their database and application were on NAV 5.0 and their platform was on NAV 2009 R2. An Add-On called Pebblestone provided functionality required for fashion businesses, including the ability to maintain product information (style, size, colour) in the business processes from ordering to storage to dispatch. However, Derek Rose were not receiving satisfying support from their partner at the time and only used a small selection of functions in Pebblestone. They felt stuck because being unable to develop the solution further and Pebblestone made it very difficult for them to upgrade.
The Solution
In order to provide a solution which met Derek Rose's needs, we upgraded their NAV System to NAV 2017 along with implementing Mercurius TailorMade, a fashion industry module. TailorMade manages their end-to-end business process with appropriate "Style – Colour – Size" matrix functionality. Their warehouse packing and dispatch process was also heavily reliant on paperwork. We replaced their old solution with a completely redesigned solution which was streamlined, automated, and within the newest version of NAV.
Solution Version and Extensions
Microsoft Dynamics NAV 2017
Mercurius TailorMade
Packing/Dispatching Solution
Benefits
Newest version of NAV
Fashion industry integrated solution without dependency on 3rd party when upgrading to future versions of NAV
New warehouse packing/dispatching solution
Automated processes
Responsiver and attentive support