Microsoft Dynamics 365 Finance and Supply Chain Management (F&SCM) Solution
Simplify and Optimise Your Business Processes with Confidence 
As a Microsoft Gold Partner, we proudly offer the powerful Microsoft Dynamics 365 Finance and Supply Chain Management solution. Designed to empower your organisation, F&SCM provides comprehensive tools to efficiently manage finance, operations, and supply chain processes. 
Why Choose Microsoft Dynamics 365 F&SCM?
Integrated Financial and Supply Chain Management
With Microsoft Dynamics 365 F&SCM, seamlessly connect and manage your financial and supply chain operations in one unified platform. This integration provides end-to-end visibility and control, allowing you to make informed decisions, reduce costs, and improve profitability. 
Intelligent Insights and Analytics
Microsoft Dynamics 365 F&SCM leverages artificial intelligence (AI) and machine learning (ML) capabilities to provide actionable insights, predictive forecasting, and real-time reporting. 
Flexible and Scalable Solution
Microsoft Dynamics 365 F&SCM offers flexibility and scalability to adapt to your changing business requirements. Whether you need to manage multiple entities, handle complex financial processes, or expand your supply chain operations, Dynamics 365 F&SCM provides the flexibility you need to succeed. 
Seamless Integration with Microsoft Ecosystem
Leverage the power of Microsoft's comprehensive ecosystem by seamlessly integrating Dynamics 365 F&SCM with other Microsoft solutions such as Office 365, Power Platform, and Azure. This integration ensures smooth collaboration and enhanced productivity. 
Enhanced Security and Compliance
The solution adheres to industry-leading security standards and offers granular access controls, data encryption, and auditing capabilities. Maintain compliance with regulatory requirements and ensure the privacy and integrity of your sensitive information. 

Get in touch about Dynamics 365 F&SCM
Key Features of Microsoft Dynamics 365

Finance
Microsoft Dynamics 365 Finance
Accounts Payable
Accounts Receivable
Budgeting
Cash and Bank Management
Cost Accounting
Expense Management
Financial Reporting
Fixed Assets
General Ledger and Financial Reporting
Project Management and Accounting
Microsoft Dynamics 365 Supply Chain Management
Asset Management

Cost Accounting

Cost Management

 

Inventory Management

 

Master Planning

 

Procurement and Sourcing

 

Product Information Management

 

Production Control

 

Sales and Marketing

 

Service Management

 

Transportation Management

 

Warehouse Management

 
Microsoft Dynamics F&SCM overview
Microsoft Dynamics 365 F&SCM
Capabilities
Enhanced Support for Crucial Business Processes across the Entire Organisation – Benefit from robust reporting capabilities that enable you to gather real-time information and evaluate situations effectively. 
Seamless Integration within the Enterprise, Powered by Microsoft – leverage Microsoft-backed and advanced functionalities that ensure effortless integration within your organisation. 
Comprehensive Accounting and Financial Capabilities – Access in-depth accounting and financial features to optimise your financial management processes. 
Reduced IT Maintenance Efforts – experience minimised IT maintenance requirements for a more efficient and streamlined operational environment. 
Seamless Integration with Microsoft Office Suite – enjoy seamless integration with popular Microsoft Office applications such as Word and Excel, enhancing collaboration and productivity. 
Automate and Streamline Your Supply Chain – optimise your supply chain processes by automating tasks and streamlining operations, driving efficiency and effectiveness. 
Embrace Innovation with a Modern and Flexible Platform – unlock innovation opportunities with a modern and adaptable platform that can evolve alongside your business needs. 
Efficient Asset Management Streamlining – to streamline your asset management processes for improved efficiency and utilisation of organisational resources. 
Our Microsoft Gold Partner Advantage
As a trusted Microsoft Gold Partner, we bring extensive expertise and experience in implementing and customising Microsoft Dynamics 365 F&SCM.  
Our Expert Team of Microsoft Certified Professionals
Our certified experts will work closely with you to understand your unique business needs, tailor the solution to your requirements, and ensure a smooth and successful deployment. 
Empower Your Business with Microsoft Dynamics 365 F&SCM
Maximise your business' efficiency, profitability, and growth potential with the comprehensive capabilities of Microsoft Dynamics 365 F&SCM. As a Microsoft Gold Partner, we are committed to delivering tailored solutions that drive results and provide a competitive edge. 
See the solution in action with a demo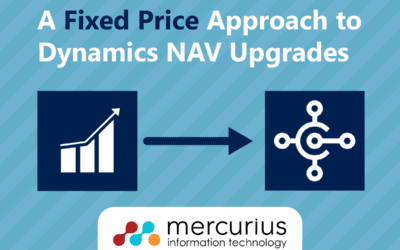 For a Microsoft Dynamics NAV system to meet unique requirements and be compliant legally, organisations invest a significant amount of time and money. So why would they disregard the substantial investment they have made, and discard critical developments and data...
read more
See what our customers say
Mercurius IT provided very competitive onshore and offshore rates for our Dynamics NAV implementation. In addition, they demonstrated flexibility and resourcefulness in order to meet our short implementation deadline successfully. Their functional consultants possess a high level of expertise in the product and were willing to go the extra mile to handhold our Finance team during the implementation.
We've been working with Mercurius for more than 5 years, they both implemented and support our NAV system. We've found NAV to be a great end-to-end solution for our business and it performs all our organisational processes extremely well.
Mercurius have always been very responsive to our needs and continue to offer great pro-active advice and guidance on how we can improve our business with NAV using both existing and new features. I would be happy to recommend Microsoft Dynamics NAV as a Business System; as well as Mercurius to anyone looking for a partner who is able to offer excellent skills and a high level of service at a very competitive rate.
Not only did Mercurius beat our existing partner's quote by a significant margin, they did it at a fixed price – removing our commercial risk.
In the end, they guided us carefully through the process and also implemented some great improvements to our business using the new features.