Case Study on Tornado Wire
ERP Upgrade and Integration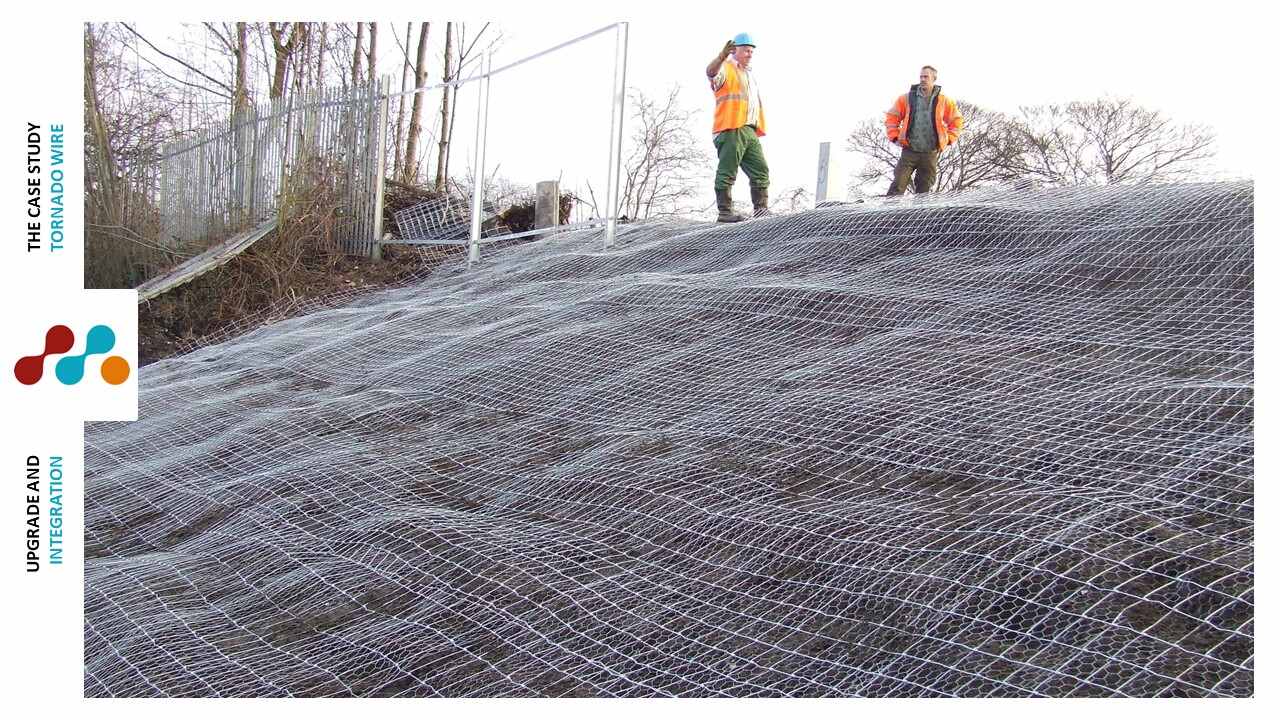 Customer
Tornado Wire
Country
United Kingdom
Industry
Manufacturing
About Tornado Wire Ltd
For half a century, Tornado Wire Ltd has established itself as a reputable name in quality fencing solutions, catering to diverse sectors such as agriculture, equestrian, forestry, and infrastructure. Unlike its competitors, Tornado Wire Ltd.'s unique evolution from a fence contracting business has endowed it with unparalleled insights into the intricacies of fence design, manufacturing, and installation, setting it apart as an industry leader.
The Challenge
Tornado Wire Ltd recognised the need to modernise its technology infrastructure to remain competitive and provide enhanced services to its clients. The existing Navision 2016 system was functioning well, but its limitations were becoming increasingly apparent, hindering the company's growth potential. Tornado Wire Ltd embarked on a journey to upgrade its software suite to address these challenges, encompassing a shift to Microsoft Business Central on SaaS version 22.2.
Scope of Work
The project's scope encompassed a comprehensive set of tasks to ensure a seamless transition from Navision to Business Central:
Upgrade and Data Correction:
Before migrating to Business Central on SaaS, the existing data in Navision required meticulous correction to ensure its integrity in the new system.

Integration with Phocas System: Tornado Wire Ltd sought to integrate its new Business Central system with the Phocas system, optimising data flow and enhancing decision-making capabilities.
Project Execution
The project was executed with precision and care by Mercurius IT, following a well-defined set of processes:
Phases and Testing: The journey began with the application upgrade and progressed through various stages, including data upgrades, bug-free Business Central deployment, functional internal testing, key user training, and user acceptance testing. Each phase was meticulously timed to ensure timely completion.
Web Services Integration: Implementing web services facilitated a seamless integration between Tornado Wire Ltd.'s Business Central and the Phocas system, enabling smooth data exchange and analytics.

Data Correction and Migration: To ensure data integrity, Tornado Wire Ltd's legacy data in Navision underwent thorough correction and validation before migration to Business Central.
The Benefits
The project culminated in significant achievements for Tornado Wire Ltd:
Successful Migration: The migration from Navision to Business Central on SaaS was executed seamlessly, ensuring minimal disruption to Tornado Wire Ltd.'s operations.
Enhanced Functionality: Tornado Wire Ltd now benefits from the additional standard functionalities offered by Microsoft's Business Central, complemented by the custom functionalities of its original Navision system.
Data Integrity: Long-standing data-related issues that persisted over the years were resolved, resulting in a bug-free Business Central environment.
Tornado Wire Ltd.'s decision to upgrade its technology infrastructure from Navision to Business Central on SaaS marked a transformative journey. Through meticulous planning, flawless execution, and unwavering commitment to data integrity, Tornado Wire Ltd successfully embraced modernisation while retaining its core strengths. This case study is a testament to Tornado Wire Ltd.'s ability to evolve and innovate, positioning itself as an industry pioneer for the next era of fencing solutions.