Case Study on IT Infrastructure
Simplifying Outdated IT Infrastructure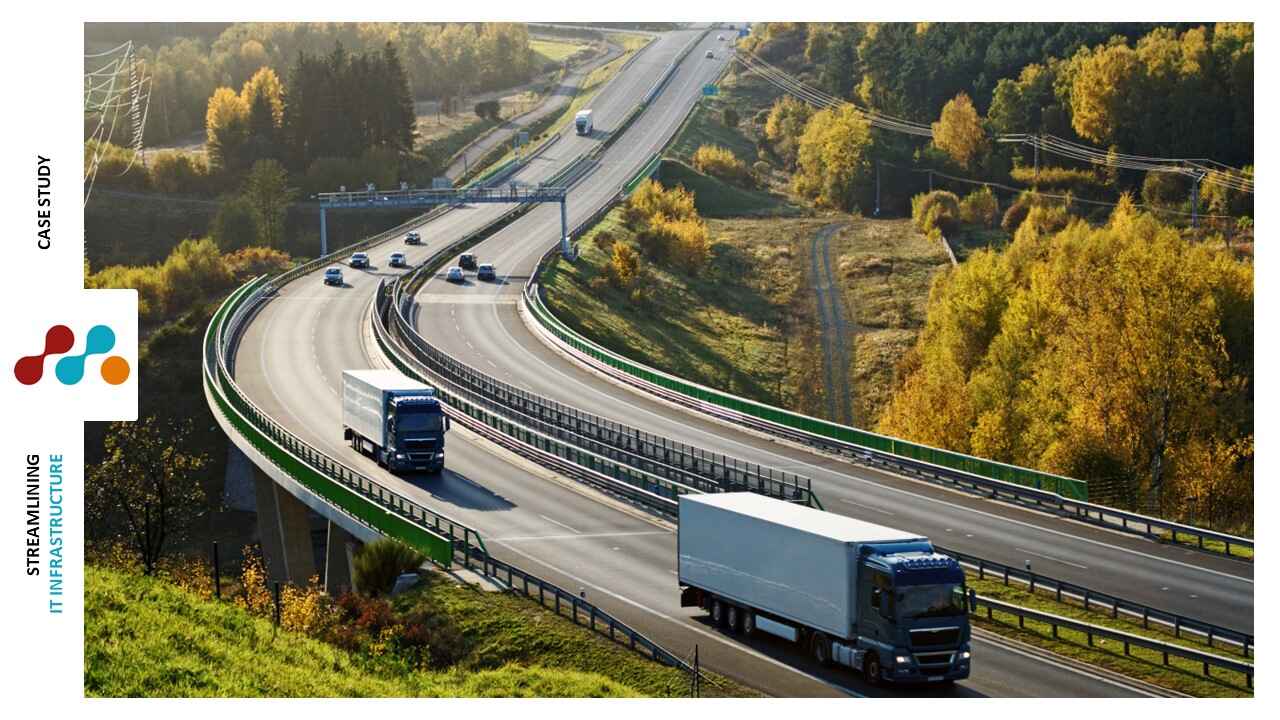 Country
Global
Industry
Logistics
Company Overview
This case study centres on a long-established logistics service provider with a rich history from 1920. The company serves various industries, including chemicals, gases, polymers, and food. With a global footprint spanning 27 countries and 50 locations, they employ over 2,000 individuals and operate an extensive fleet of modern equipment.
The Challenges
The company faced a critical challenge stemming from its outdated IT infrastructure. This legacy system gradually became a hindrance, leading to performance issues detrimental to their business operations. Recognising the pressing need for legacy infrastructure support, they embarked on a mission to address these issues and enhance their competitive edge.
The Solution
The company engaged Mercurius IT to breathe new life into its IT infrastructure and overcome the challenges. The team at Mercurius IT provided offshore support for the legacy IT system, working collaboratively with the on-site IT teams to deliver comprehensive solutions. The support encompassed levels 2, 3, and 4, all managed remotely.
The transformation journey commenced with thoroughly evaluating the company's existing IT systems. This evaluation was the foundation for identifying targeted solutions to modernise the infrastructure. The key areas of focus included:
Operating System (OS) Upgrade: Implementing upgrades and optimisations to the OS to enhance performance and security.

Virtual Environment Upgrade/Migration: Transitioning to a more robust virtual environment for improved operational efficiency.

Database Upgrade/Migration: Modernising databases to streamline data management and accessibility.

Monitoring System: Installing advanced monitoring systems for real-time performance monitoring.

Backup Solutions: Developing comprehensive backup solutions for on-premises and cloud-based environments.
Furthermore, the project included a phased approach to decommissioning all legacy systems systematically. These were replaced with cutting-edge server hardware, firewalls, and switches. A seamless transition to Office 365, a cloud-based email system, was executed. This transition was complemented by an Active Directory upgrade and optimisation, along with the implementation of Azure AD services. In addition, the company shifted from its previous edging Citrix environment to an MS RDS environment equipped with RDS management and monitoring tools to enhance overall performance and reliability.
The transformation also incorporated comprehensive cyber defence solutions to bolster cybersecurity measures. Implementing an Azure Kubernetes Cluster and strategic Datacentre Rack consolidation planning, guidance, and implementation were carried out to enhance operational efficiency and reduce costs.
The Benefits
The IT infrastructure modernisation project yielded significant benefits for the company:
Robust IT Setup: The company now boasts a state-of-the-art IT infrastructure featuring the latest technology, including implementing an enterprise-level inventory management system, facilitating the consolidation of asset information across multiple locations and enhancing overall operational efficiency.

Cost Optimisation: The company has substantially optimised cost through server and hardware refurbishment. Additionally, warranties on hardware provide peace of mind for continued operations.

Ongoing Support: The partnership with Mercurius IT remains steadfast. They continue to provide after-sales client support for all recommended, planned and implemented IT infrastructure enhancements.
In conclusion, this logistics service provider has successfully transformed its IT infrastructure, positioning itself for sustained growth and operational excellence in the years ahead.