Case Study – Dynamics 365 Human Resources
Simplifying HR Management at a Leading Support Services Provider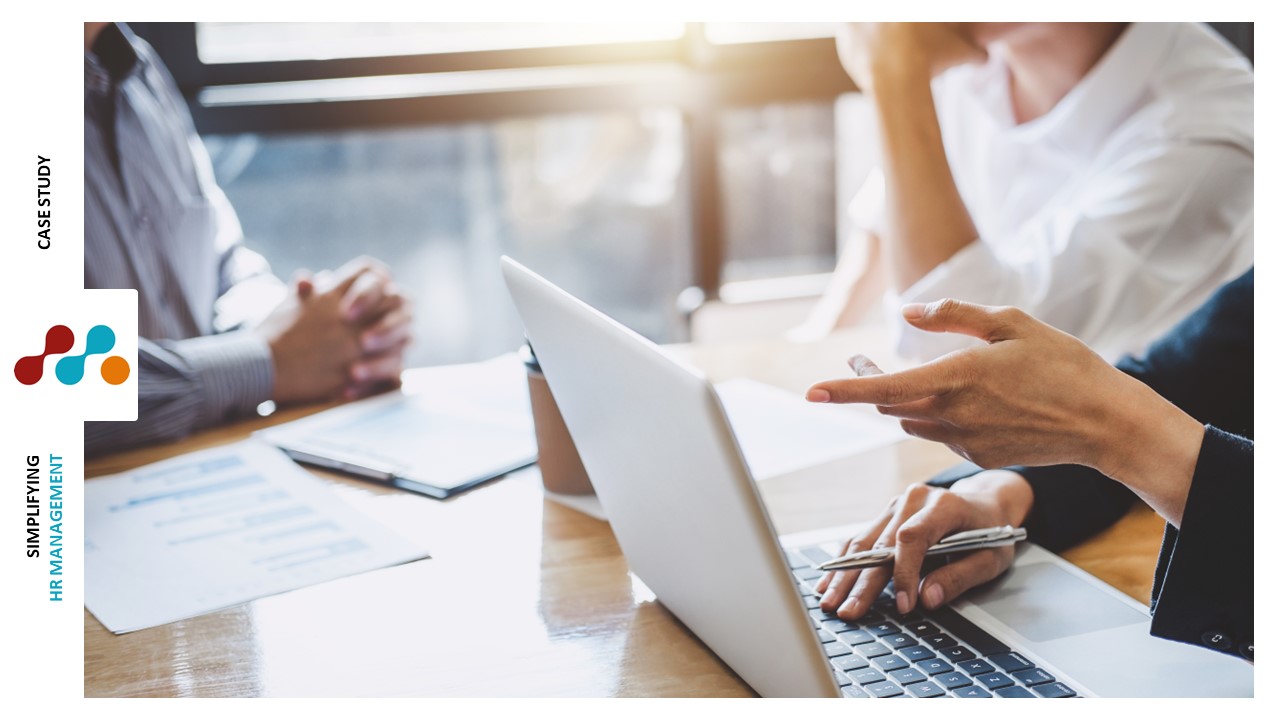 Country
United Kingdom & Ireland
Industry
Support Services
Company Overview
The subject of this case study is a prominent supplier of value-added solutions in the UK and Ireland. The company operates across both public and private sectors, serving as a reliable partner for delivering crucial business functions that support clients' products and services. Their operational success hinges on their adeptness in managing capacity demands while adhering to stringent change management protocols.
Challenges 
The central challenge for the company revolved around consolidating employee-centric HR data into a unified platform. It encompassed onboarding, certifications, leave management, benefits, and more. The existing PXI-e application exhibited limitations in offering a holistic perspective of employee information, resulting in operational inefficiencies and inaccuracies. The company sought to supplant this application with a more comprehensive solution that could align with its evolving business needs.
Another notable challenge was assigning appropriate access permissions to employees, managers, and HR personnel. This time-consuming and error-prone process led the company to seek a more streamlined approach to managing permissions and ensuring accurate data access.
Solution 
To address the HR management challenges, they implemented Microsoft Dynamics 365 Talent, now called Dynamics 365 Human Resources. The chosen solution brought forth an array of HR functionalities encompassing leave management, benefits administration, performance oversight, and more. The implementation process followed these steps:
Environment Creation: A dedicated Dynamics 365 Human Resources environment was established to configure all relevant entities, such as leaves and benefits.
Data Migration: A comprehensive data migration was undertaken, transferring data from various sources within the company.
Automated Notifications: Integration of the Common Data Service (CDS) and Power Automate flows facilitated automatic email notifications for leave applications, benefits allocation, and approval/rejection processes.
Enhanced Integration: Dynamics 365 Human Resources was integrated with Power Apps, creating a bespoke Salary App to address the company's unique needs.
Permission Management: The built-in permission settings of Dynamics 365 Talent were employed to simplify and streamline permission management.
Benefits
The introduction of Dynamics 365 Human Resources yielded numerous advantages for the company:
Efficient Migration: A smooth transition from the older PXI-e application to the new Dynamics 365 Human Resources system was achieved within a constrained timeframe.
Automated Workflows: The integration of Power Automate flows enabled seamless email notifications based on diverse conditions.
Effective Salary Management: The customised Salary App developed on the foundation of CDS and Power Apps proved its efficiency in maintaining accurate data, resulting in elevated customer satisfaction.
Streamlined Permissions: Utilising the inherent permission settings of Dynamics 365 Human Resources simplified access rights management.
Adopting Dynamics 365, Human Resources empowered the company to handle its HR-related data efficiently. Employees gained access to a centralised repository for all HR-related information, while the HR team could redirect their efforts towards more strategic pursuits. The implementation's enhanced system efficiency and customer satisfaction positioned the company to deliver advanced service to its clients.