Microsoft SharePoint Services
The new way to work together!
Introduction
Our customers see tangible business improvements when using Sharepoint, becoming more efficient and more effective at satisfying their customers.
SharePoint is a collaboration platform that dramatically improves the way businesses store, share, and leverage information; especially integrating it into automated processes and workflows both inside and outside their organisations. Microsoft has really upped its investment in SharePoint in the past couple of years and it now forms a fundamental part of their Office 365 and other cloud-based product offerings.
This makes it even easier to connect SharePoint workflows into Office applications as well as Enterprise tools like CRM and ERP. Coupled with the possibility of adding .NET into the mix, it's really opened up access to much more cost-effective ways to improve internal efficiencies and external differentiators.
We've been working with various application development tools for over 15 years now – typically as add-ons to CRM or ERP implementations, or in some cases fully standalone bespoke applications. The features of SharePoint are 'coming of age' and our Customers in these areas are seeing great downstream benefits. 
Connect with employees across the enterprise – use SharePoint to engage with people, share ideas and reinvent the way you work together.
OneDrive for Business – Keep your documents in sync, access and share them wherever you go.
Share Documents – A single place to store all your documents and collaborate with colleagues in real-time
Social feeds – Use feeds to stay on top of relevant content and collaborate with coworkers
Groups & Communities – Engage in discussions with experts and find answers
Mobile – Anywhere access to people and your information
Whether working as a team or an individual, SharePoint helps you organise information, people and projects.
Sites – Create a single location for your team to organise content, share ideas and manage a project
Task Management – Manage personal and team tasks right within SharePoint and integrate with familiar tools like Outlook and Project
Site Mailbox – Manage your project email and documents in one place
SharePoint makes it easy to find answers, discover insights and connect with experts.
Find stuff – SharePoint search is like Bing for any information within your company
Your results – Personalised results based on your intent and past behaviour
Find people – Connect with the experts in your enterprise
Visualise Data – Share dashboards and interactive reports using Power View
Developers and web designers can create new experiences on SharePoint using familiar tools and internet standards.
SharePoint App Store – Discover and download apps
Build Websites – Design and publish rich websites using familiar tools and internet standards
Adaptive Site experiences – Create a unique experience for every visitor to your website
SharePoint provides powerful controls that allow IT departments to manage cost, risk and their time.
Simplified Upgrade – A multi-step upgrade process allows you to upgrade servers without impacting users
Optimise Performance – SharePoint servers are designed to use minimal resources yet deliver a snappy user experience
Manage risk – A single place to perform eDiscovery across sites, email and IM
SharePoint Online
SharePoint Online delivers the powerful features of SharePoint without the associated overhead of managing the infrastructure on your own. Flexible management options ensure that you still retain the control you need to meet the compliance requirements of your organisation. You can purchase SharePoint in the cloud as a standalone offering or as part of an Office 365 suite, where you can also get access to Exchange, Skype for Business, the Office clients, and web apps.
Cross-device availability – Easily access and interact with your SharePoint sites wherever you go, using the SharePoint mobile apps available across various devices.
Easy to manage – You can get set up in virtually no time! The powerful admin console allows your organisation to easily manage capabilities, policies, and security for all the content and features within SharePoint. Automated maintenance of the servers ensures that you are always up to date with the latest features with minimal downtime.
Enterprise-grade reliability and standards – Safeguard your data by hosting it in geographically distributed data centres with premier disaster recovery capabilities and a team of experts monitoring the servers around the clock.

Get in touch about SharePoint
Microsoft SharePoint overview
SharePoint represents the new way to work together, allowing you to share content, discover answers and manage risk.
Make an Informed Decision with a Indicative Proposal
Unlock the power of Sharepoint; Simplify operations and Accelerate growth. Request a tailored quote for Microsoft Sharepoint now!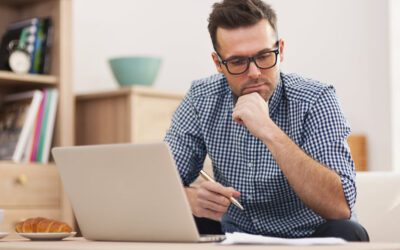 The end of the year is in sight. Generally, this also means the end of your financial year. Do you want to prevent errors in the new year? Make sure you are not surprised by sudden notifications? And keep supporting your processes to the best of your abilities? Then,...
read more
Grundfos have been working with Mercurius on the development of an integrated Claims Management solution.
Based on Microsoft technologies it integrates with our CRM and ERP systems to substantially improve our claims management process. It also offers our customers a much-simplified approach to raising and completing a claim and enables them to both view and add claims online. Mercurius have shown themselves to be very responsive to our needs and we believe they represent great value for money.
Working with Mercurius really helped us minimise our costs by maximising reuse.
Their solution has provided us with a scalable and adaptable approach for the future, integrated with our business process management and back office systems it has improved productivity; ultimately helping our bottom line.