Microsoft Dynamics 365 for Retail
Deliver a seamless and immersive shopping experience by optimising retail operations with intelligent insights.
Innovate every aspect of commerce and deliver an omnichannel shopping journey with personalised customer experiences. Unify all back-end operations to increase productivity, efficiency and profit.
What is Dynamics 365 for Retail?
Microsoft Dynamics 365 for Retail is an end-to-end system designed to transform commerce businesses, supporting customer demand and helping optimise operations with a modern and adaptable platform. Use insights to improve back-end operations and get a detailed and comprehensive view of the business.
Dynamics 365 for Retail capabilities
Omni-Channel Experience—Give customers the convenience and flexibility to buy instore, pick up in other locations, or get home delivery through optimised ordering and fulfilment tools.
Modern POS—Fully functional and customisable modern point of sale (POS) usable on any device, even offline, with no disruption.
Ecommerce—An ecommerce platform supporting third-party storefronts, including features such as a rich consumer API, payment integration and a tailored retail experience app for iOS and Android devices.
Order Management—Create customer orders both synchronously and asynchronously.
Payment Processing—Accept credit, debit, cheque, cash, loyalty cards and other payment methods including Tap to Pay such as Apple Pay.
Call Centres—Take customer orders directly over the phone using a responsive UI, accessible via any browser.
Social Integration—Connect with customers, implement promotions and publish content to your social media channels.
Daily Operations—Perform daily tasks quicker using automated and streamlined workflows.
Employee Productivity—Create and use schedules, time clock in/out and utilise manager dashboards to improve efficiency.
Inventory Management—Define automated replenishment rules for creating purchase orders.
Consumer Convenience—Accept orders using a range of ordering and fulfilment modalities and allow your customers to sell or return outside of the assortment for that store, with or without a receipt.
Workspaces—Leverage personalised workspaces and view role-based KPIs and reports with interactive data visualisations using Microsoft Power BI.
Reports—View business reports directly within the POS, covering sales metrics, cash management, employee productivity and summarised X and Z reports.
Recommendations—Provide personalised product recommendations backed by advanced machine learning technology to enhance up-sell and cross-sell opportunities.
Product Management—Create product catalogues and categorisation schemes that can be targeted to or shared between channels to enrich products with descriptions, images, videos and rich text content.
Categorisation—Centrally manage products using n level deep product category hierarchies for bulk categorisation of products.
Product Attributes—State product attributes and define groups which can be categorised and used across products.
Define Pricing—Define product, category, catalogue, customer or channel specific pricing rules and discounts.
Orders—Pick and receive transfer orders and purchase orders.
Manage Data—Easily bulk edit data using native integration with Office 365 and Microsoft Excel.
Customer Profile—Let customers use social identities (Facebook, Google or Microsoft accounts) to engage with your business.
Loyalty Capabilities—Configure and manage loyalty programs, promotions, discounts and gift cards seamlessly across channels.
Targeted Promotions—Use customer segmentation to provide targeted promotions.
Email Receipts—Send email receipts to your customers.
Promotions—Define pricing and promotion activation and deactivation times and dates.
Integration—Integrate with existing systems using the Data Import/Export Framework.
Training—Implement your own interactive task guides for back-office business processes to easily train new employees.
Security—A comprehensive compliance framework meeting industry standards including PA DSS 3.2, SOC 1 & 2, ISO 27018 and many others, to help you comply with your specific business requirements.
Privacy—Safeguard data using the highest levels of encryption so you know where your data is stored, who can access it and under what conditions.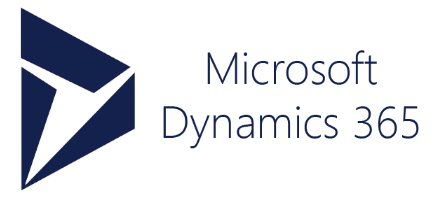 Free Trial
See how Microsoft Dynamics 365 for Retail can help you transform your business.
Microsoft Dynamics 365 for Retail Pricing
Enjoy Microsoft Dynamics 365 for Retail across any of our three bundles and add Team Member licenses at £6 per user/month.
Minimum 12-month contract.
Full user
license
Cloud
hosting
Basic installation
Basic training
Tailored processes
Custom reports
Minimum 12-month contract.
Full user
license
Cloud
hosting
Basic
installation
Basic
training
Tailored processes
Custom reports
Minimum 12-month contract.
Full user license
Cloud hosting
Full installation
In-depth training
Tailored processes
Custom reports
Microsoft Dynamics 365 for Retail overview
Discover the features and benefits of Microsoft Dynamics 365 for Retail.
More from Microsoft Dynamics 365
End-to-end applications that work great on their own and even better together.

Grow beyond the limits of your basic accounting software with an all-in-one business management solution.

Empower sellers with insights to personalise relationships, predict customer needs, and increase sales.

Master the service call with smarter capabilities—from optimised scheduling to predictive maintenance.